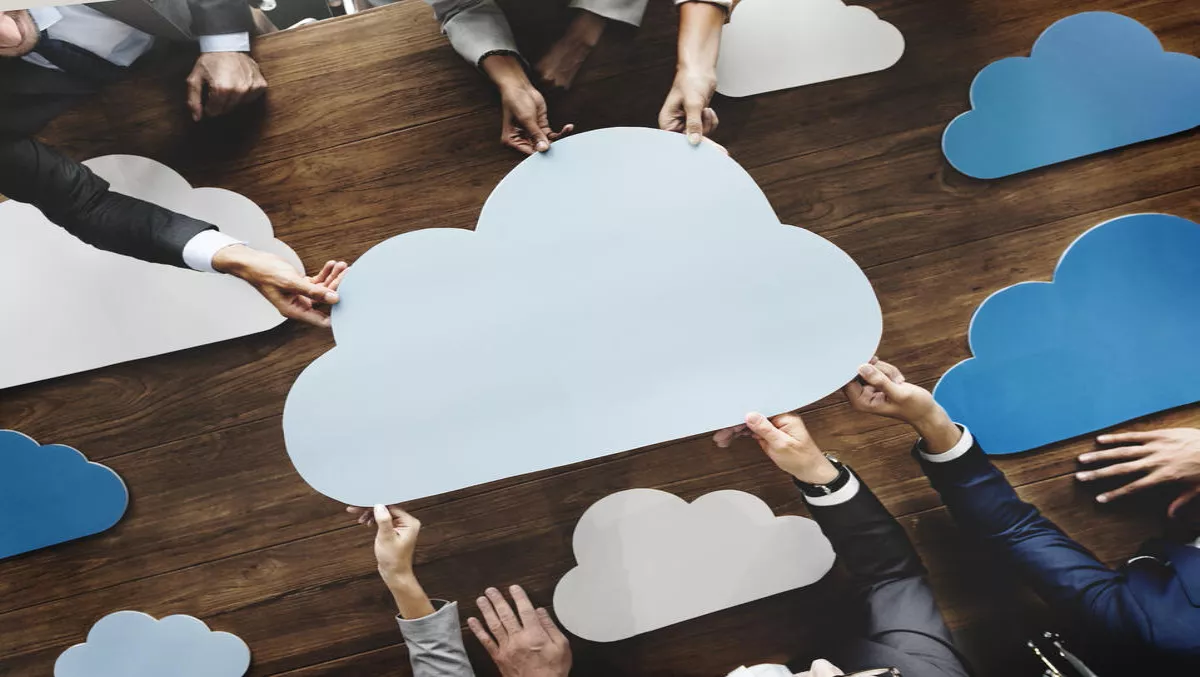 Rackspace adopts VMware's cloud foundation
FYI, this story is more than a year old
Managed cloud company Rackspace has announced the availability of Rackspace Private Cloud powered by VMware, which will now be built on VMware Cloud Foundation.
Rackspace says this development allows customers to enhance the foundational technology that is enabling their move out of the data center and into the cloud with the newest VMware capabilities.
The project is designed to deliver a Software Defined Data Center with enhanced lifecycle management capabilities for Rackspace Private Cloud powered by VMware
Rackspace Private Cloud powered by VMware will enable full software defined data center (SDDC) capabilities including compute, storage and networking that span the public and private cloud.
The company says VMware's Cloud Foundation accelerates IT's time-to-market by providing a factory-integrated cloud infrastructure stack that is simple to use and includes a complete set of software-defined services.
Peter FitzGibbon, Rackspace vice president and general manager of VMware solutions says, "Provisioning hardware quickly is no longer considered a value for customers, it's expected.
"The enhancement in our VMware private cloud delivery model through VMware Cloud Foundation will provide further value to new and existing Rackspace Private Cloud powered by VMware customers"
Rackspace Private Cloud powered by VMware helps businesses maximise their VMware deployments by helping build, operate and optimise customers' physical and virtual infrastructure.
Rackspace is one of the largest global providers in the VMware Cloud Provider Program and has partnered with VMware for over 10 years, delivering solutions for mutual customers.
Rackspace says that building their private cloud on VMware cloud foundations will allow them to offer enhanced capabilities and management benefits including;
Standardised Architecture: Rackspace Private Cloud powered by VMware is built on VMware Validated Designs, which are based on best practices, making deployments more predictable and lower risk.

Continuous Updates and Lifecycle Management: Continuous updates allow for the most up to date VMware capabilities through lifecycle management of VMware components, thereby helping to improve users' security posture.

Leverage Existing VMware Investments: Users are able to leverage the control, flexibility and choice needed to run VMware as easily as they would in their own data center. Consistent infrastructure architecture can be leveraged across multiple locations without the need to refactor code.

Offload Physical and Virtual Infrastructure Operations: Rackspace delivers a hosted model, which aims to eliminate many of the procurement and integration challenges that IT organisations face in their own data centers.
Customers will also now have access to Rackspace's Fanatical Support service, offering support from 150 VMware Certified Professionals (VCPs) to help migrate, architect, secure and operate Rackspace hosted clouds powered by VMware technologies.
Geoffrey Waters, VMware vice president of global cloud sales says his company are working with Rackspace to shorten the journey customers need to take to reach an efficient hybrid cloud solution.
"VMware Cloud Foundation is the industry's most advanced cloud infrastructure platform that unlocks the benefits of hybrid cloud by establishing a common, simple operational model across private and public clouds."
Related stories
Top stories