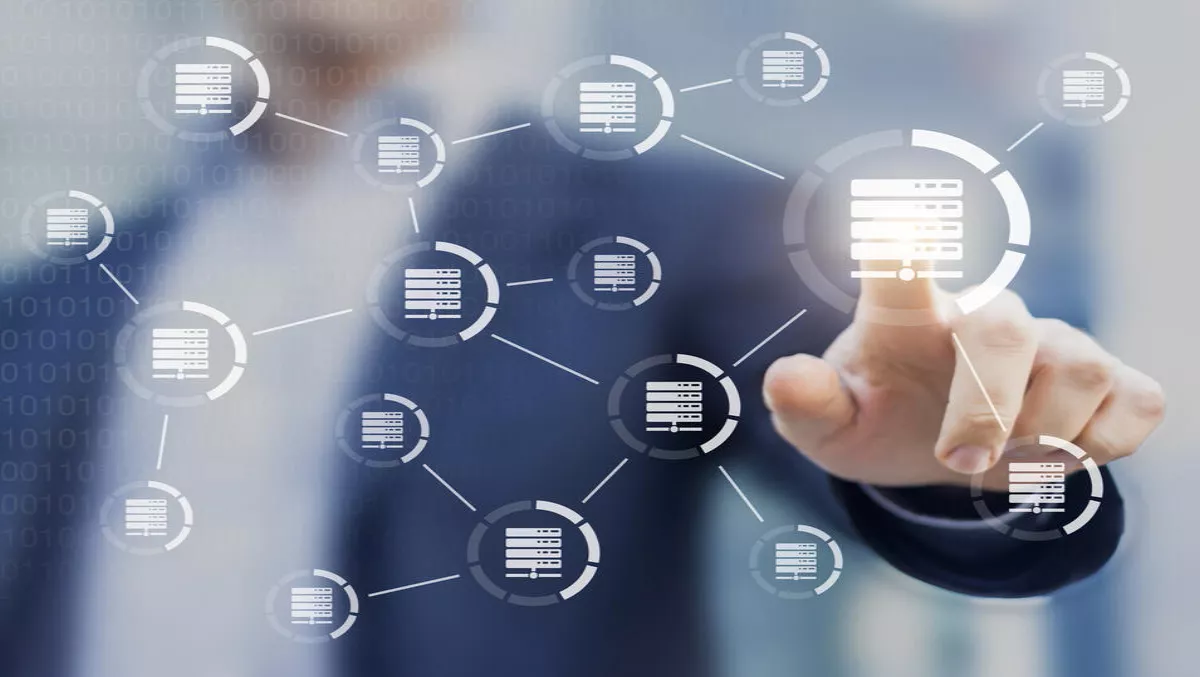 Red Hat's Ceph Storage solution gets a major upgrade
FYI, this story is more than a year old
Open source solutions provider Red Hat has announced Red Hat Ceph Storage 3, a major upgrade to its highly scalable, software-defined object storage platform.
The update was announced at the OpenStack summit in Sydney and includes the introduction of support for block storage via iSCSI and file storage via CephFS.
With these additions, Red Hat says the Ceph Storage solution extends the value of unified storage in OpenStack and heterogeneous environments, broadening the use cases for the storage platform built for petabyte-scale deployments.
According to Red Hat, Ceph Storage 3 offers a more robust and better performance at scale and introduces the ability to deploy storage in containers for greater cost-savings and operational efficiencies.
Ranga Rangachari, Red Hat vice president and general manager for storage says, "Red Hat Ceph Storage 3 represents a key milestone for OpenStack, VMware, and Windows communities in need of a unified storage solution.
"With this release, Red Hat lays the groundwork for all software-based storage services to be delivered as containers in the future while helping customers increase agility and shrink deployment costs."
Laura DuBois, IDC group vice president release comes at a time when software-defined solutions are gaining traction and are proving pivotal for digital transformation activities.
"Spending on software-defined storage solutions continues to outpace spending on traditional storage architectures," she says.
"Red Hat Ceph Storage provides a highly scalable, unified and software-defined platform supporting performance at scale for current workloads while providing the ability to deploy storage in containers and easily manage storage in OpenStack cloud infrastructure deployments."
Red Hat Ceph Storage 3 also aims to significantly improve the user experience by helping administrators proactively monitor and troubleshoot distributed storage clusters via a graphical view of usage data for the cluster as a whole, or its individual components.
Red Hat Ceph Storage 3 includes the following highlights:
Enables a large variety of storage needs in OpenStack
This will aim to help enterprises exploit the scale of the platform for cloud infrastructure deployments without incurring costs of discrete storage systems that need to be procured and managed separately.
The introduction of CephFS - a POSIX-compatible, scale-out file system - works in conjunction with the existing block and object storage support provided by Red Hat Ceph Storage for OpenStack.
Red Hat says customers will be able to incorporate storage more effectively with OpenStack for private cloud deployments across a number of use cases including web-scale cloud, Network Functions Virtualization infrastructure (NFVi), and development/compute clouds.
Eases migration from legacy storage platforms
Migration can be accomplished through newly added support for the iSCSI interface for wider platform support and increased breadth of use cases, including backup and recovery.
Red Hat says this will be particularly beneficial to heterogeneous storage environments such as VMware and Windows that lack a native Ceph driver.
The iSCSI gateway is designed to help enterprises deploy a single, cost-effective, and highly scalable, block storage platform for existing virtualisation infrastructure alongside their use of Ceph with modern workloads, reducing the need for dedicated Storage Area Networks (SAN).
Deploys enterprise storage in Linux containers
Containerised storage daemons enable users to run Red Hat Ceph Storage on fewer servers by co-locating services that previously required dedicated hardware while avoiding the risk of resource conflicts.
Preliminary tests based on a standard Red Hat Ceph Storage cluster configuration showed lowered hardware expenditure by at least 24 percent.
This is particularly relevant to telco customers, such as those implementing NFVi, who struggle with hardware and space constraints.
The entire solution is expected to be generally available in November 2017.
Related stories
Top stories