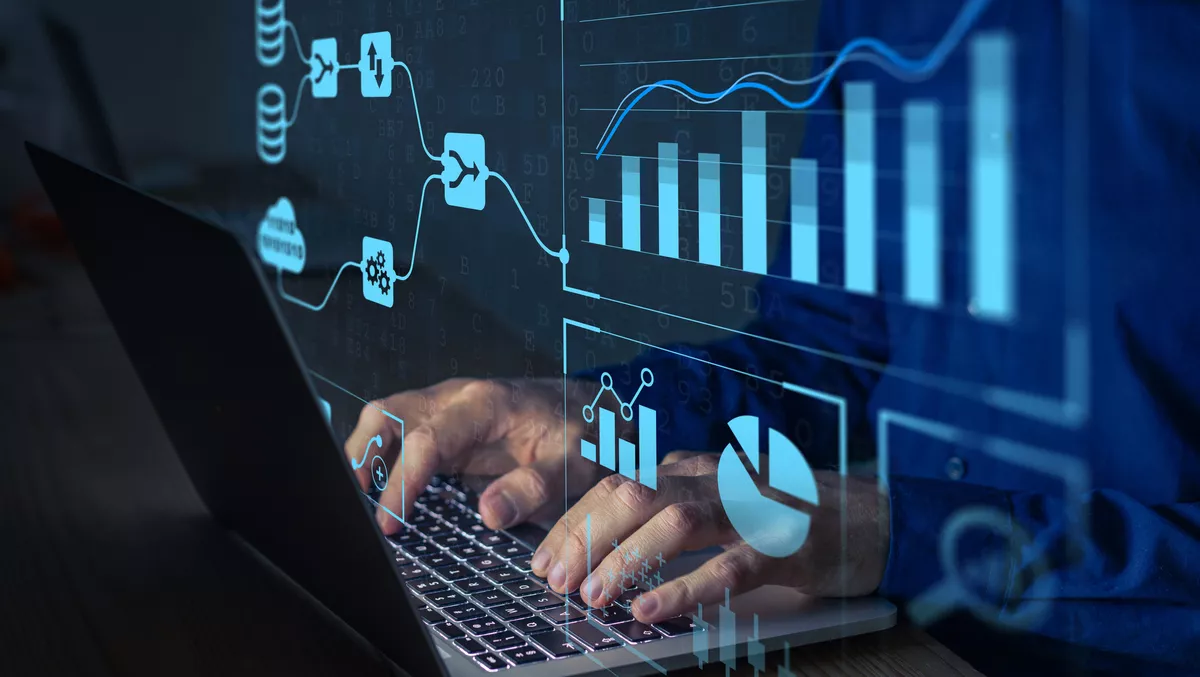 Redefining 'the culture of analytics' in 2022
Mon, 6th Dec 2021
FYI, this story is more than a year old
By now, organisations understand data's importance in their daily operations. More Australian and New Zealand organisations are harnessing the power of AI and data to drive revenue growth and improve efficiencies.
This year, data-led businesses moved away from the dashboard and focused on storytelling for their data. Data teams became the norm to ensure every part of the organisation benefited from the data at their fingertips.
Now it's time to level up; the base has been laid, now organisations need to build on their knowledge and understanding of data.
Through 2022, we will see three major shifts in data-driven organisations. Firstly, organisations will redesign the way they let their employees digest data. Secondly, organisations will be more flexible when it comes to remote working; finally, prescriptive guidance will become an integral part of a business.
Let's dive deeper into these predictions for 2022.
1. Organisations will redefine what it means to build a 'culture of analytics'
For too long, business leaders have assumed that upskilling their workforce with data classes/certifications and investing in self-service tools would lead to a data-driven organisation. They are finally ready to admit that it's not working. Self-service Business Intelligence does not "close the skills gap." Not everyone has the time or interest to become a data analyst or data literate, especially now in today's post-COVID-19 landscape where teams are understaffed, and people value their time differently in and out of work.
In 2022, organisations will redefine what it means to build a "culture of analytics" and change the paradigm by bringing insights to workers in a more digestible way - turning to methods and solutions like embedded analytics that won't require them to learn new skills or invest additional time.
2. The most data-driven organisations will combat tool fatigue by bringing data to workers where they are
The rise of work-from-home and the digital acceleration brought on by the pandemic means that more people than ever are using different tools in different places to do their jobs. These tools range from email and collaboration software to the many point solutions needed to get work done across departments. As a result, workers everywhere are experiencing tool fatigue, distractions and inefficiencies from jumping around from software to software or being forced to use tools that don't fit into their personal workflow.
Rather than investing in data/analytics solutions that add yet another tool to the mix, we'll start to see more organisations in 2022 delivering insights to employees directly within their workflows via embedded analytics. In this environment, workers can make data-driven decisions without thinking twice and without any disruptions.
3. Automation turns prescriptive analytics into prescriptive guidance
For years we heard that the future of analytics will go beyond descriptive analytics (what happened) and predictive analytics (what will happen) to prescriptive guidance (what to do about it). AI combined with automation will finally make this possible by dynamically combining relevant data and alerting knowledge workers to take action before an event occurs. For example, customer service reps will be notified to reach out to potentially angry customers before they even call in.
Sales leaders will react immediately to dips in revenue pipeline coverage due to upstream activities without waiting until the end of the quarter. Retail managers can optimise inventory before items sell out by combining more than just sales data, such as purchasing patterns of other items, external market trends, and even competing promotional campaigns. Prescriptive analytics will finally evolve from telling us just where the numbers are going, to helping us make smarter, proactive decisions.