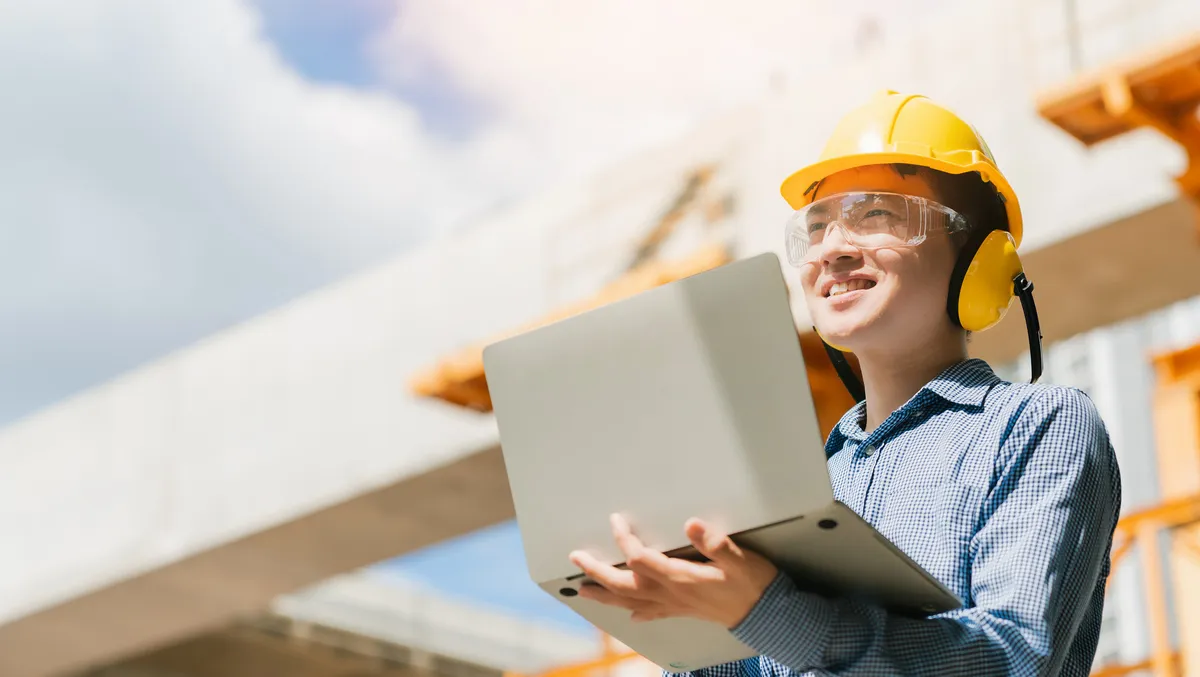 Responding rapidly to evolving challenges out in the field
With so much change happening across the business landscape, it is no surprise that companies have pivoted their operations in order to stay operational and competitive. In many cases this has led to more employees working away from office environments in remote workplaces, but is also compounded by the necessity of having employees out 'in the field' on a regular basis.
Reasons for this are two-fold - on the one hand, remote work leads to more employees in regional areas, and in other cases, the sheer volume of natural disasters and evolving work landscape has meant there are more people working out on the field other than in normal office environments.
Sometimes employees have moved to regional areas for personal reasons such as a 'tree change'; in other cases because they have moved back to their original residence due to the pandemic.
With regard to the recent spate of flooding across Australia's Eastern seaboard, teams of insurance advisors and assessors, technicians, labourers, legal teams and more are in the field connecting directly with affected individuals and the aftermath of the floods.
Also, many parts of Australia's business landscape rely heavily on field workers on a regular basis, aside from pandemics and natural disasters. Mining workers are often in very remote areas, construction teams constantly.

In either case, it is imperative for these remote employees to be well-equipped with modern business tools, no matter where they work from.
In modern times, this means more than simply access to email and good phone coverage. Workers in the field can enhance their jobs exponentially by having better digital tools available to them.
Mobile applications that are purpose-built for a role are making their way into the business landscape now, providing access to company-wide systems while allowing remote workers to input data quickly and effectively. For example, construction managers can take and submit images of work completed at every stage of a project, allowing managers to check it against design and safety specifications.
Mining engineers likewise can monitor and submit reports through a mobile application and have their input instantly assessed by someone in an office thousands of kilometres away.
Lawyers and insurance assessors out on the field in flood-affected areas are adapting to their new conditions, finding new tools to help process claims and document evidence.
Agents out in the field are currently dealing directly with customers who, in many cases, have significant loss of property and personal effects. Moreover, the crisis has been spread out over two months and was not isolated to one particular incident. This has resulted in more complexity, with many cases and claims continuing to evolve over the course of the combined rain events.
With some localities such as Lismore impacted by the widespread flooding, simple insurance claims have morphed into ongoing legal dialogues between insurers, local councils, state and even federal government agencies. Discussions are also in play between these parties and local bodies, service providers and tradespeople.
The Commonwealth has committed more than $5 million in legal aid to flood-affected communities, which is being distributed by the NSW government. In the case of the Northern Rivers constituency, the allocation of $680,000 will fund a van for local legal representatives, allowing them to get into the community and provide counsel and help where it is most needed.
Between insurance agents and legal teams out in the field, there are a host of situations occurring in real time which need to be documented and recorded.
Hitting the record button on a hand-held device or mobile phone is simple enough, but subsequently requires manual work at a later stage to transcribe the recording. Applications which allow them to stay in close contact with colleagues back in central areas and input information from out in the field are intrinsically useful.
During the pandemic, global business advisory group UBT wanted to provide a fast, agile solution for the charitable organisation Rapid-Relief-Team (RRT), who were providing food boxes to covid-19 affected families across NSW.
UBT donates profits to various charities around the globe, and happened to be working with OutSystems local service providers Phoenix on a large-scale project called Connect, replacing legacy systems using OutSystems high-performance, low-code platform.
In conjunction with Australia's Federal government, RRT recognised the need for a rapid solution to help out people affected by the Coronavirus pandemic. RRT asked UBT to down tools on operation Connect and build the Food Box Deliveries Application in order to quickly and efficiently get food delivered to people in crisis.
The new application was built 100% using the OutSystems high-performance low-code platform. Because of the speed of development achieved with OutSystems, the platform allowed all parties to react and build an 'UberEats' style of application in only twelve weeks and therefore respond quickly to help Australian families in need.
Before this app, RRT primarily used emails and spreadsheets to manage the logistics of offering this service. However, with increasing deliveries, they required a specific system to manage the process, and needed it up and running as quickly as possible to respond to the crisis.
This was achievable thanks to the speed and efficiencies provided by the rapid application development platform.
This speed and agility is another important element of the story. Rather than relying on a team of developers writing code, rapid application development platforms can nowadays do most of the heavy lifting, delivering apps much faster on a leaner budget with smaller teams.
This has the added benefit of bringing those that actually use the apps - in this case the workers out of the field - much closer to the design and build process, resulting in a more customised and ultimately useful end product.
There are a host of other examples of how custom-built applications are invaluable in the field, many of which are driven by evolving needs and new methods of working. As befits the flexible nature of modern work, many of these have been designed in close consultation with the people who will be working with them the most, and brought online rapidly to solve a current business challenge.