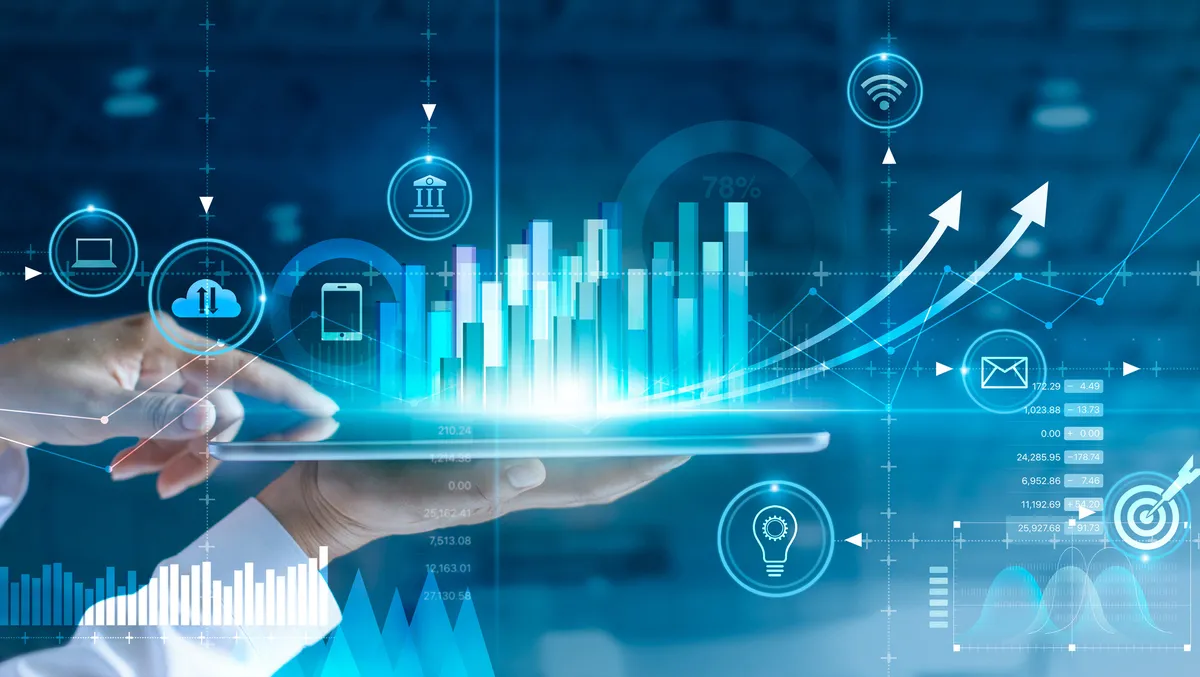 Rethinking the role of data for businesses
Tue, 11th Oct 2022
FYI, this story is more than a year old
It will take some out-of-the-box thinking to heave Australia and the world out of this economic quagmire, but one thing's for sure - the way we use and analyse big data will be vital to the growth and prosperity across every facet of every industry.
I was lucky enough to be in Wollongong for AusCycling's recent 2022 World Road Championships, and it struck me that businesses have a lot to learn from the cycling sector on how to use data to enhance talent performance, engagement, and retention. Seeing how data and analytics capabilities are being deployed to optimise membership data and reporting for one of Australia's largest cycling communities was extremely impressive.
But unlike what's been observed in the cycling world, today, we're witnessing that while many business leaders might seem focused on creating data-driven business cultures, they are falling short on utilising data analytics to its full potential. In fact, according to our ANZ State of Data Analytics (SoDA) Report 2022 – when it comes to data and analytics' role in the organisational direction, fewer than 10% of industry leaders say they are involved in critical strategic business decisions, and only 7% believe that such data analytics have a strong influence on strategic business decisions.
Leveraging data in talent management
Even in an increasingly digital environment, people remain a company's greatest asset. Having a deeper understanding of your workforce can not only increase employee satisfaction, but also productivity. Imagine if cycling teams did not put data at the heart of their decision-making or to capture talent – they risk falling behind very quickly.
Similarly, Australian businesses must urgently address and grasp this, and make it imperative to invest in a data-driven people environment. This includes finding the best talent in data analytics for your organisation as well as leveraging their expertise to enhance your business retention strategies. This is evident in the ANZ SoDA Report 2022, which reveals that 65% of business leaders do look forward to continue growing their teams in data and analytics as demand for data skills is high.
The role of HR leadership is also changing more than it ever has due to the global pandemic – it is grappling with the dramatic shift in how and where people prefer to work and experiencing pressure from the Great Resignation. They need data-driven insights to ensure policies are in the right places for all demographics of their workforce and ultimately make better-informed decisions to foster, retain and attract talent for business success.
Referencing the cycling sport, we can see how data and analytics have empowered AusCycling to make data-driven decisions and bring the body's wealth of data to life. The intelligence ensures visibility of all members at all levels, ultimately fulfilling AusCycling's vision of making all forms of cycling accessible to everyone and therefore unlocking the full potential of the sport.
Enabling trust in big data – why data literacy matters
The NSW Information and Privacy Commission recently revealed that 80% of people were still concerned about their data being misused. Australia has historically taken a 'black box' approach to big data, where user information vanishes once shared, leaving us wondering where or how it is being used, eroding public confidence over time. If institutions utilised the power of data, just as how we have evidently seen in the cycling industry and showed us how they are using it for public good, then trust will eventually grow.
Knowing this, it becomes clearer as to why most Australian employees may not be keen to engage in our vast public data resources to upskill or further their own employment prospects. If we can trust the use of public data, then we will understand how exactly it can benefit us.
The issue then becomes one for the employer – how do we upskill our workforce in data literacy and analytics when there is an inherent trust deficit?
Promisingly, improving access and trust in public data are the driving forces behind the government's new Australian Data Strategy – a roadmap of initiatives that hopes to steer Australia towards a data-driven society by 2030. Together with newly consolidated data transparency laws and the country's intense focus on boosting skills and jobs after the pandemic, we now have a golden opportunity to fill the critical skills shortage in our economy.
A collaborative approach to analytics
All in all, there is a wealth of information businesses can learn from the power of 'data for good' and intelligent analytics. It no longer needs to be a siloed niche that only Chief Data Officers or Chief Intelligence Officers are leveraging. It's beneficial for people and culture teams, and it's great for finance teams as it brings diverse expertise to the process.
It takes a collaborative effort to see this come to fruition – most importantly, leadership personnel must come on board. Once this is in a solid place, it can then be extended to all other employees as data literacy becomes fluent across the company, and there is a shared understanding of its benefits.
From there, we will become a more informed society, ready to address the challenges ahead, in real-time. The more we utilise data in the workplace, the more informed we become; and the prospects of a data-driven economic recovery, fuelled by future-proofed skills, becomes much more realistic.