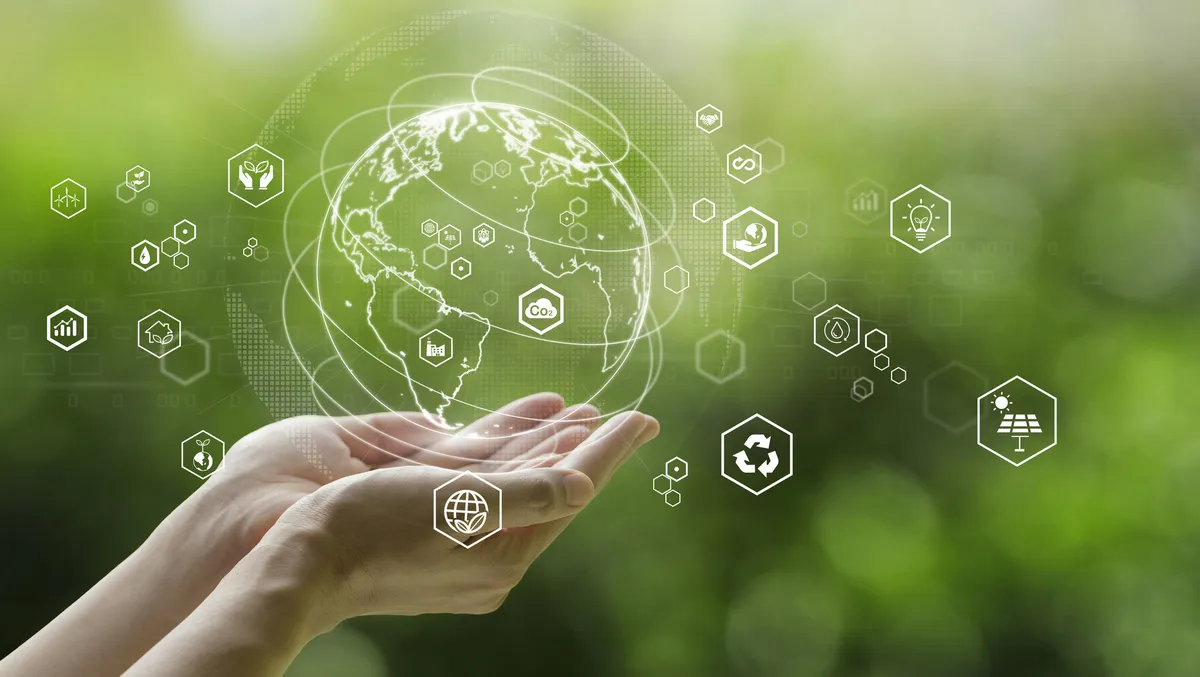 Ricoh releases new range of A3 colour multifunction printers
Wed, 28th Jun 2023
By Kaleah Salmon, Journalist
Ricoh affirms environmental sustainability and security standards with its new range of A3 colour multifunction printers.
The next-generation flagship IM Series colour A3 multifunction printers are designed to meet the new demands of today's digitally-enabled hybrid workplace, reinforce business security and support the increased enterprise focus on environmental sustainability.
Working towards this goal of a zero-carbon society and circular economy, the new IM Series uses 50% post-consumer recycled materials for the exterior. At the same time, plastic packaging has been reduced by half. The devices also feature new low-melt toner and reduced fusing temperature.
Users can benefit from up to a 50% reduction in energy consumption in Energy Saver Mode and currently the industry's lowest Typical Electricity Consumption (TEC) values.
Sul Koralege, Product Manager, Ricoh Australia, says: "Today, there is an increased focus on carbon neutrality and the circular economy, and many Australian businesses are expected to increase their Environment, Social and Governance investments and financing."
"We're delighted to provide businesses of all sizes with eco-friendly IM Series devices which come with a range of features that reduce their impact on the environment and at the same time help customers achieve their own sustainability goals," says Koralege.
The new IM Series enables users to build their ideal print infrastructure with key features, including upgraded paper handling, energy efficiency, continuous security updates, access to download workflow applications and subscription services. The models also feature speeds from 20ppm to 60ppm.
Key security features include WPA3 authentication for wireless encryption and a TPM 2.0 hardware security model that validates the core controller programs, operating system, BIOS, boot loader, and application firmware.
Also included is an enhanced network filter function that restricts access by IP addresses, port names, and protocol.
Additionally, the device log function has been enhanced with a new level of security information while periodic security updates are provided via Ricoh Always Current Technology.
"These intelligent devices have been improved to help customers optimise the potential of secure hybrid workplaces," says Koralege.
"They come with upgraded hardware as well as the option to add secure access to cloud services and digital workflows, allowing users to work efficiently and coherently in today's connected world."
"In addition, businesses can move printing to the cloud with Ricoh's unique, all-in-one print infrastructure solutions, enabling organisations of all sizes to simplify their print environment and provide a better user experience with a single print driver thereby reducing ongoing IT support."
"The new IM range of colour devices are compatible with Ricoh's full range of cloud print and scanning solutions. We're excited to provide customers with the power, precision, and productivity to support their businesses," says Koralege.
Productivity improvements in the new devices include a new generation smart operation panel which has been upgraded to provide a smoother and more intuitive user experience powered by Android OS 10.
The operation panel also boasts a faster processor, 4GB of memory in select models compared to 2GB in the previous generation, and Bluetooth 5.2 for a stable connection with the RICOH Smart Device Connector application.
Other benefits include more robust brightness levels, touch sensitivity, and position detection, which have all been improved to give optimal access to the device's resources and functions.
In select models, efficiency is further boosted with faster duplex scanning speeds of up to 300 ppm via the new Single Pass Document Feeder (SPDF).
Ricoh's new multifunction printers support a range of optional accessories, including new finishers and a multi-folding unit that allows users to conveniently produce quick, professional results.