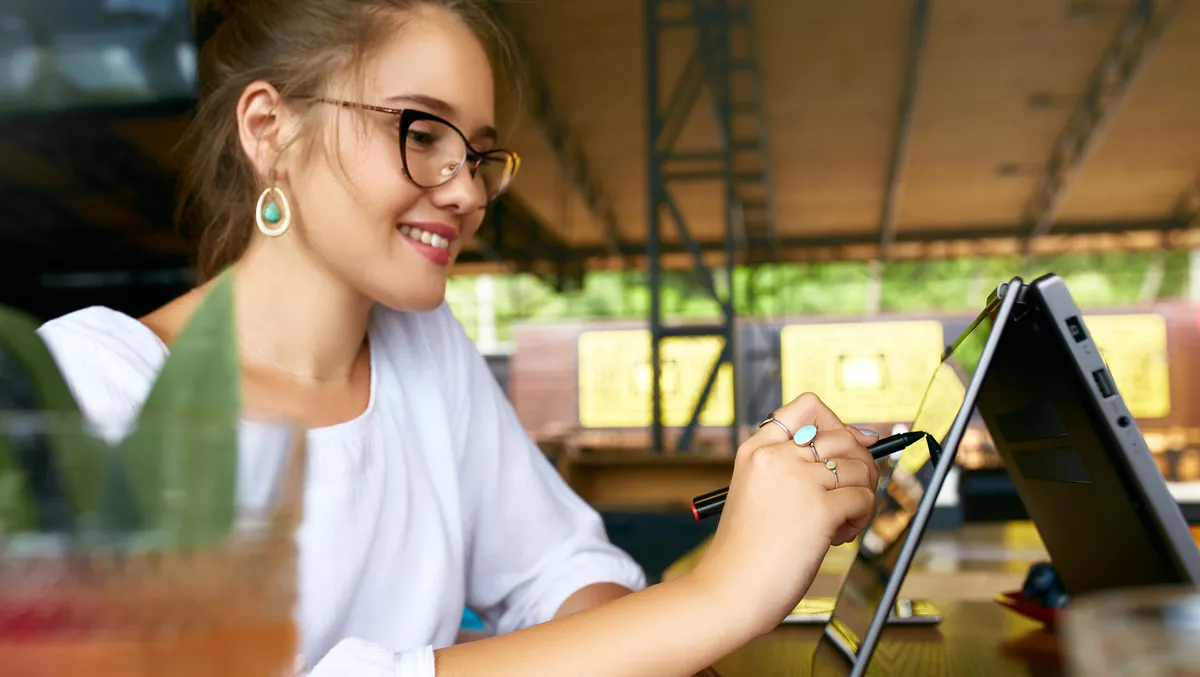 RingCentral powers hybrid workforces of the future with latest updates
FYI, this story is more than a year old
RingCentral has launched new capabilities for RingCentral MVP (Message Video Phone). The new features are designed to address the challenges faced by workers and teams working in a hybrid world, the company states.
First of all, RingCentral has launched meeting summaries, live transcription and whiteboard.
Live transcription: Leveraging AI, RingCentral now enables entire meeting conversations to be automatically transcribed, ensuring those who join late can catch up without disrupting the meeting, and to help those that are hearing impaired stay engaged with the conversation.
Meeting summaries: In order to meet the challenge of managing multiple conflicting meetings and meeting fatigue, RingCentral is launching meeting summaries, giving users a recap of the conversation and an auto-generated short-form summary, video highlight reel, and keywords.
This comes in addition to the existing transcription and full recording for any recorded meeting, ensuring users can find keywords for discussion points and get up to speed without needing to read or watch the entire recording.
Whiteboard: The new infinite whiteboard feature enables users to visually illustrate ideas through free form drawing, virtual sticky notes, uploading images, and annotating over content that can then be shared after meetings.
A built-in mini map helps participants keep track of where they are on the whiteboard at all times when collaboration goes beyond the infinite borders.
RingCentral has launched next-gen analytics to provide more insights for line of business use cases.
With next-gen analytics, users can now unlock insights that were previously impossible. Utilising cloud technology, RingCentral offers built-in analytics, available in a single pane of glass so customers can make business decisions in a few clicks.
Additionally, line of business managers can now enhance their teams performance and business impact with analytics.
This gives users visibility into communications data on a customisable dashboard and reporting interface, as well as open APIs to help build key performance indicators (KPIs) relevant to their business.
Users can now slice and dice data for ad-hoc analysis and create custom reports to make effective, data-backed decisions by helping answer questions.
Content sharing via phone rear camera and new RingCentral Rooms capabilities are two further features the company has released.
As teams continue to rely on video to stay connected, RingCentral has introduced further enhancements to help users get the most out of their video interactions. This includes the ability to share in a meeting via phone rear camera within the RingCentral app.
When it comes to RingCentral Rooms, the company has announced tight integration across RingCentral's MVP portfolio to create a full offering. New Features include the following:
Mobile to room meeting switch: End users can switch an ongoing meeting on the go from mobile directly to a RingCentral Room.
Rooms as softphone: Existing RingCentral Rooms setups can now double as a phone, all from the same RingCentral Rooms application.
Rooms proximity sharing: Participants can share content directly to a nearby RingCentral Room without joining the meeting via Bluetooth.
Room Connector: With this add-on licence, users can now use existing SIP-enabled meeting room hardware to join RingCentral Video meetings in their meeting rooms.
RingCentral has also partnered with hardware vendors including Logitech, Poly and Yealink. Through these partnerships, RingCentral will offer new Rooms appliances that are simple to install, manage and use.
RingCentral executive vice president products and engineering Nat Natarajan says, "As organisations embrace new hybrid work styles, RingCentral is focused on combating real world organisational and end user challenges by delivering capabilities that enable them to run and grow their business.
"We're giving customers solutions that are designed to overcome the challenges they face today so they can maximise their potential every single day.
"From transcriptions and summaries to next-gen analytics and reporting, there's a new innovation for all parts of the workforce - whether you're in IT, a line of business role, or an end-user.