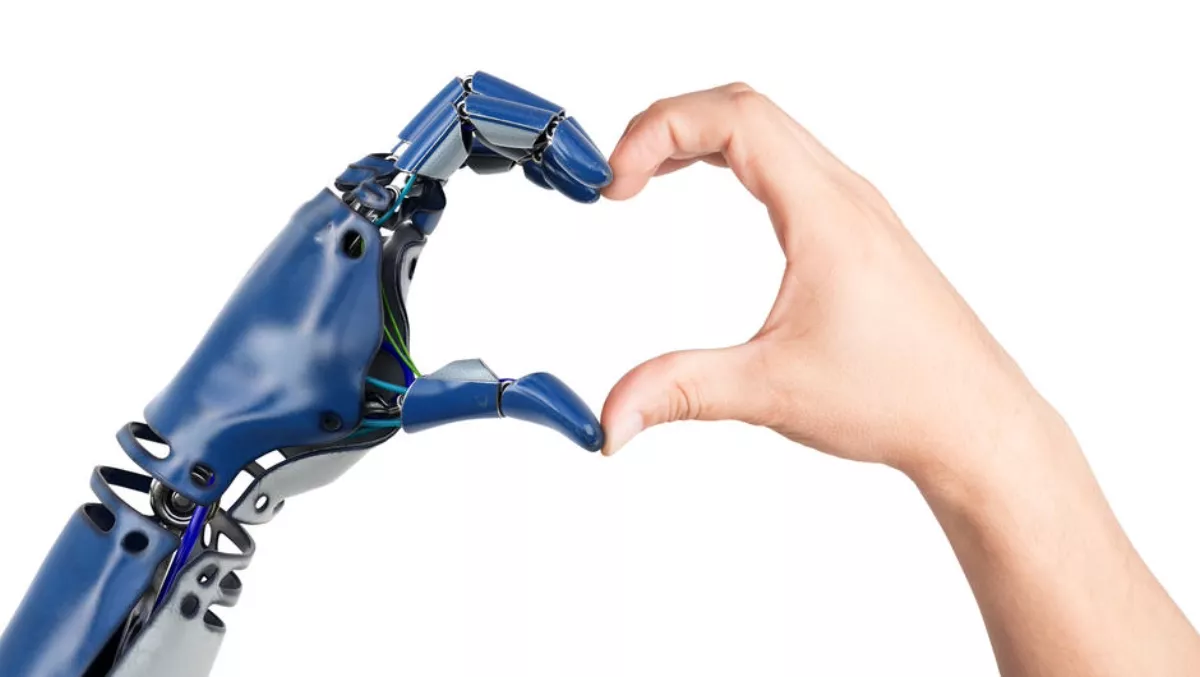 How human-machine partnerships will drive the future of business
Mon, 15th Jan 2018
FYI, this story is more than a year old
Much of the conversation around digital transformation tends to focus on the big picture. We talk of preparing for the next disruption or opportunity. But scratch the surface, and transformation is clearly a course with many elements. It changes not just profits and processes, but people as well.
We recently partnered with the Institute for the Future (IFTF) to study the changing relationship between people and technology. Technologies such as artificial intelligence (AI), augmented reality (AR), virtual reality (VR), robotics, IoT and cloud computing are already creating deeper connections between people and machines. This will only grow.
Organisations who recognise and embrace this have the chance to weather the disruption, while also emerging as the most influential player. We can't think of transformation as one focused on technology. It needs to focus on the nexus of machines and people.
Bringing People Along
It's hard for organisations to navigate through uncertainty, but the people part of the equation needs to be at the front of your mind. If your digital transformation strategy is strong, then both your business and your employees will be on the right path.
Any technological change brings a shift in jobs, we just have to look back in history to the jobs that no longer exist. But there's an opportunity for the changes ahead to be a diversion, not a displacement of human capital.
It's clear that machine learning and artificial intelligence will eventually do some tasks better than a human, especially in areas such as data processing and collection or highly predictable physical duties.
Manufacturing is an obvious example, but AI is also making inroads into the health, education and finance sectors where speed, cost-savings and accuracy can be harnessed to create personalised, customer-focused services.
We might have driverless cars but we will never have such a thing as a driverless business. There will always be things that only we humans can do. This will open up a wealth of opportunities for new jobs and new ways to approach tasks.
Digital transformation will help your business do things better and faster. For instance, in the near future, virtual reality will break out of its gaming niche and take root as a business application. This will not only change how we do everything from remote work, conference calls and training but create new opportunities we could barely imagine a few years ago.
Late last year, researchers at Stanford University in the US were working with the National Football League to use VR in diversity-training. Essentially, they put players in the shoes of victims of racist or sexist treatment. It's not an application you'd necessarily think of immediately, but it highlights the sort possibilities that exist for people across any industry to do their job in a radically new way.
That's why leaders from business, government and education need to think on the front foot, identifying new roles and upskilling people so they can realise the potential of the new operating environment.
Imperatives for your Digital Transformation
Just as the fourth industrial revolution involves changing the technological aspects of your operation to become an unencumbered and agile business, bringing humans along for the ride requires a multi-pronged approach. As machines become more advanced and capable, the balance between how machines and humans will operate alongside one another - in all aspects of life - will need to be redressed.
Creating new business models is the most obvious step. With many aspects of our daily life unheard of a decade ago, it is no wonder many people are asking if there are any industries left to disrupt. Successful businesses change all aspects of business in line with need and possibility and if they don't, they risk being replaced by new entrants to the market.
They also don't consider it a destination, continuing to innovate. Netflix disrupted the video store with mail-order rentals but then transitioned to streaming once that became technically viable. Uber established the ride-sharing service model but continues to explore the possibilities as autonomous vehicles develop.
The other element is investing in talent. The future will see us more dependent on technology and to harness the full potential, we need to bring our strengths to the table. We need to direct the technology to create the visions we want. We also need to solve the problems that prevent machines from getting us where we want.
The saying that kids in school are being prepared for jobs that don't exist yet is true. In fact, it's probably fair to say that these children will be applying for jobs that don't exist in industries yet to be dreamed of. And they will work in a way that would be unrecognisable to us today.
The Institute for the Future has predicted that it's the set of attitudes often associated with entrepreneurialism - being vision, perseverance and creative problem-solving - that will be a critical mindset for all workers in the next decade.
A measured approach to balancing the big picture objectives of an organisation with an entrepreneur's drive to design workarounds and circumvent constraints will be the factors that differentiate great employees for the future. In other words, it's the skills that traditionally define entrepreneurs that will be fundamental for all workers.
While developing these skills doesn't rest solely on the shoulders of business leaders, organisations will only get the talent they need if they are willing to nurture it.
It's particularly relevant in IT where the opportunity exists to get systems, storage or ICT business analysts out of their silos and working across the entire business, providing space to innovate and get projects running faster. This will change the way technology is viewed inside the organisation, which is a crucial element of digital transformation.
One of the key lessons from the Institute for the Future's study is the importance of getting the executive layer of your business excited about IT and building this workforce. Regardless of sector, every business will need to be a technology company, with software at its core.
Organisations will need to have the right technological skills and a technical workforce capable of making the most of human-machine partnerships. These technical platforms will make or break organisations by 2030.
We are in the process setting up the technological framework to create a whole new world of opportunities that will fundamentally reshape the way we live and work. Now's the time to get people excited about the potential opportunities emerging technologies will unleash and your business can truly reap the benefits.