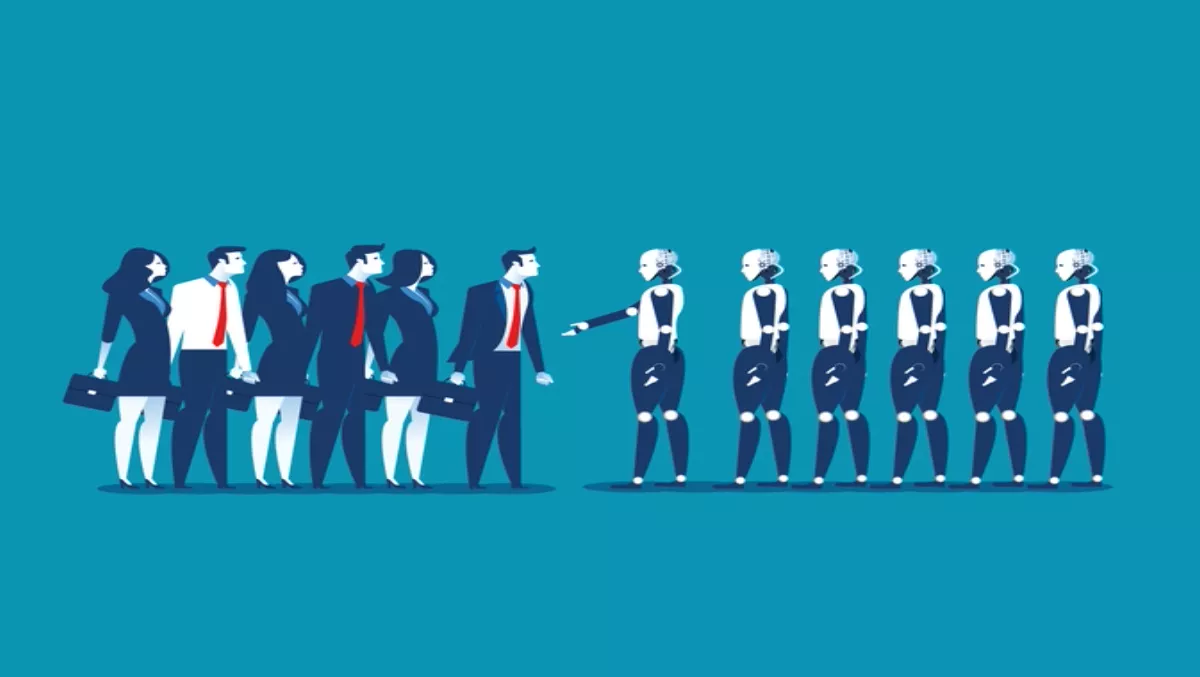 Rise of 'tech-collaborative lawyers' redefining AU legal sector
By Julia Gabel,
Fri 27 Oct 2017
FYI, this story is more than a year old
A rise in human-robot collaboration is redefining Australia's legal sector as lawyers increasingly integrate technology into their work and personal lives.
That's according to the The Human v Cloud: 2017 LexisNexis Roadshow Report, which highlights how "tech-collaborative lawyers" are pioneering new career paths in the legal industry by embracing technology.
The report details how the legal sector continues to evolve as mobile technologies, analytics and machine learning become increasingly prevalent
Simon Wilkins, general manager of LexisNexis Australia, says "We're seeing the emergence of tech-collaborative lawyers - savvy professionals who are essentially partnering with technology to forge ahead with non-traditional career paths."
Ultimately, technology has changed the attitudes of professionals in the industry in three specific areas: work-life integreation, the role of the trusted advisor, and the definition of a successful career.
Redefining a successful legal career
Purpose and recognition replace the money and prestige as the key career drivers for lawyers, the report finds.
'Peer recognition as an expert' was selected as the top indicator of success in legal careers by survey respondents, followed by 'attaining professional standing' (25%) and 'positive work-life balance' (20%).
Surprisingly, annual income came in fourth place with only 10% selecting it as the key indicator of success.
Wilkins explains, "The mindset of earning your stripes through long hours of research and data work is now gone. Legal professionals want technology to take care of the monotonous work while they spend time on the work they find most fulfilling."
Work-life integration
"Mobile technology has removed the confines of traditional working hours, giving professionals flexibility in when, where, and how they want to work, particularly through tools such as business communication and time management software," adds Wilkins.
Aiming to get the best of both worlds on their own terms, 39% of respondents believe that 'good work-life balance' or 'flexible working arrangements' were key retention strategies for law firms.
"This is the kind of industry lawyers - particularly young lawyers - now expect to work in. One that empowers them to do their best work in a place and at a time that suits them."
The role of the trusted advisor
Just like many other industries across Australia, artificial intelligence (AI) continues to threaten disruption to the legal sector.
However, the findings indicate that robots will not be able to replace the role of the lawyer as the trusted advisor.
"Law is a profession which at the bedrock is built on principle and integrity, and the public looks to the law and the lawyers that practice it to uphold this integrity," continues Wilkins.
"The shift towards a collaborative people-tech paradigm provides lawyers with the opportunity to focus on the elements of legal work that deliver clients value - such as problem solving, offering strategic counsel, and improving access to legal remedy."
The report was created to collate insights garnered from a series of panel discussions with industry thought leaders, held across Australia by LexisNexis.
The topics discussed were guided by findings from the 2017 Australian Legal Professional Survey of 508 legal practitioners.