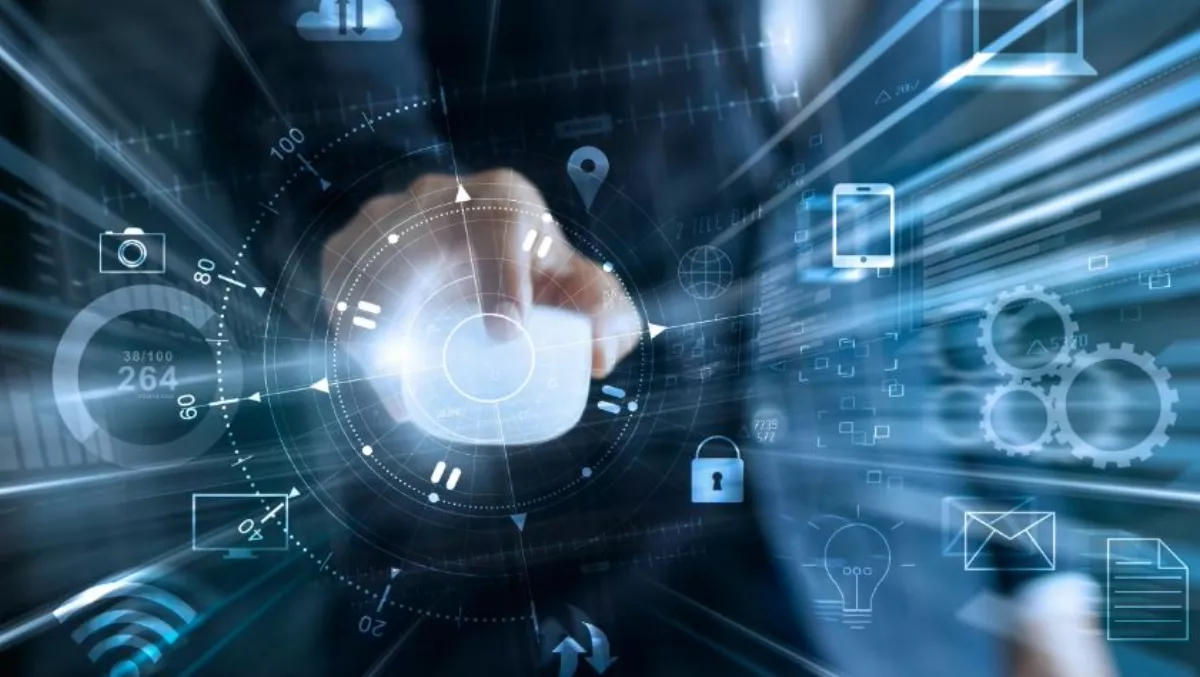 Riverbed embraces the power of one-click connectivity
FYI, this story is more than a year old
Riverbed Technology announced major updates to its SD-WAN and cloud networking solution, SteelConnect, the first SD-WAN solution that provides unified connectivity and policy-based orchestration spanning the entire distributed network fabric including, hybrid WAN, branch LAN/WLAN, data centers, and the cloud.
With the latest upgrades to SteelConnect, Riverbed is expanding the power of one-click connectivity and optimisation into AWS and Microsoft Azure with added support for AWS Direct Connect and Azure ExpressRoute.
Riverbed is also introducing integration between SteelConnect and Riverbed Xirrus Wi-Fi with zero-touch provisioning of Riverbed Xirrus access points and is providing new deployment flexibility with the addition of LTE wireless options for SteelConnect SD-WAN gateways.
Enterprises are striving to adopt more cloud-based applications and services in order to accelerate digital transformation, increase business agility and reduce costs.
However, the resulting hybrid IT landscape often increases operational complexity and introduces new risk to security breach across the network.
According to a recent ESG survey, 91% of companies surveyed agree that incorporating cloud-based applications into their portfolio of corporate applications has increased the complexity associated with managing remote and branch offices (ROBOs).
The use of mobile devices and the rise of IoT further challenges IT's ability to secure and manage network access with an exponential increase in the number of devices and end-points at the network edge.
To address these challenges, Riverbed SteelConnect helps businesses transform their approach to networking, with a new software-defined and cloud-centric approach that yields gains in agility, efficiency and flexibility so that businesses can reach their cloud and digital goals faster.
Riverbed SteelConnect has gained momentum over the last couple years, with hundreds of enterprise customers across all industries benefiting from a more comprehensive approach to software-defined networking.
Riverbed cloud infrastructure SVP Paul O'Farrell says, "Conventional approaches to networking are both out-of-date and out-of-sync with modern use cases, and are failing to provide the agility and efficiency that IT professionals need in order to support their businesses, especially as they embark on digital and cloud initiatives.
"Riverbed SteelConnect is helping organisations break through conventional limitations by taking the power of zero-touch provisioning and policy-based orchestration across the entire distributed fabric, WAN, LAN/WLAN, data center and the cloud."
"With new enhancements for integrated Wi-Fi, automated cloud networking and flexible connectivity options, Riverbed is once again raising the bar for networking in the cloud and digital era with the most complete and easy-to-use solution in the market today."
Related stories
Top stories