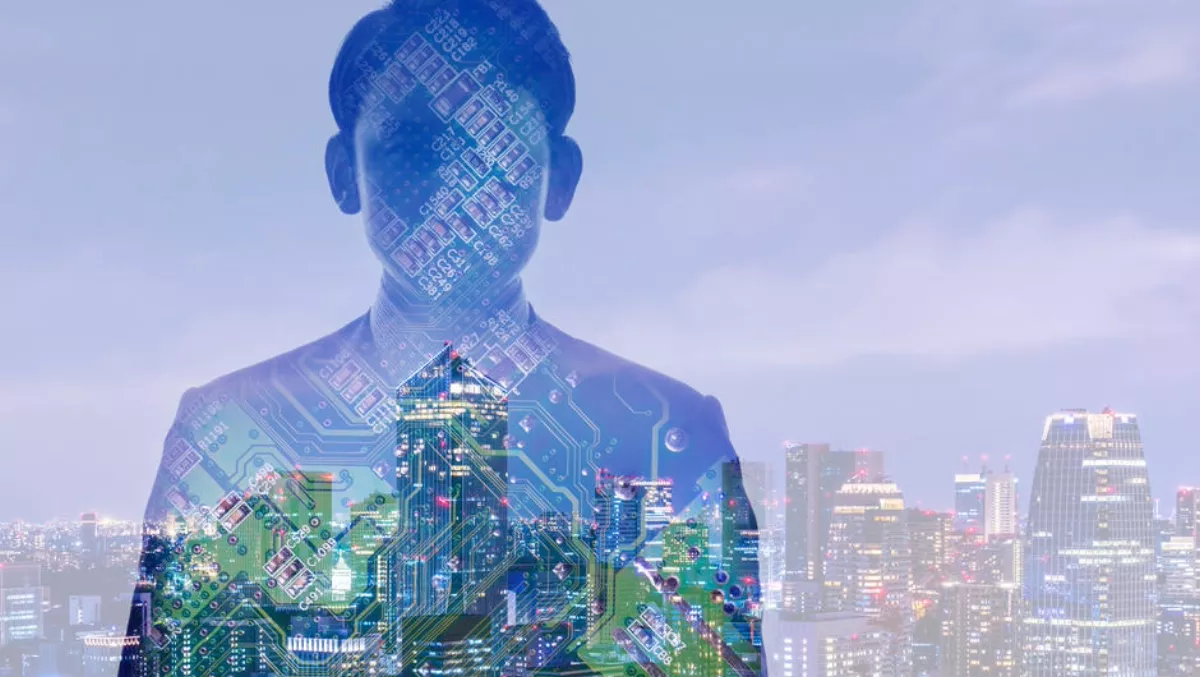 The robot-CFO is soon to be a reality - is your career AI-proof?
FYI, this story is more than a year old
Article written by Unit4 A/NZ sales director Jeff Arnold
While this title still elicits laughter from some, it's a serious question – should CFO's need to AI proof their careers? As big data, machine learning and AI advance at a furious pace, more and more white-collar jobs are falling into the 'could be done by software' category.
It's no news that several jobs are at risk of replacement by automation. Among the most susceptible are insurance underwriters, tax preparers, loan officers, credit analysts – and finance professionals.
The finance industry has already seen rapid change, with CFOs increasingly turning to powerful technologies like CPM and business intelligence to deliver better information and simplify processes. With AI set to accelerate that evolution even further, CFOs might well ask if all these improvements are setting the stage for their own demise.
Upskill or be out-skilled
The advance of AI-accelerated automation will continue to steadily change the finance industry. Staff will spend less time consolidating spreadsheets and more time cultivating insights that can help the business anticipate problems and make course corrections before they become insurmountable.
The need for strategic thinkers with cross-functional knowledge and mastery of technology will go up as more and more transactional functions become automated. In other words, CFOs will need to develop a different skill set that prioritises interpretive insight over mathematical acumen.
As AI evolves, CFOs will have to focus their efforts on finding the story that's hidden in the data and translating that into actionable information. And this is certainly where humans can still beat the robots. If we accept that providing insights is essential for CFOs to build trust, then the human element can always win.
Tomorrow's office of finance is likely to change dramatically as the need for people who understand IT environments and how they work will only increase. This means that the day-to-day finance role will involve more application of data-management tactics and mathematical models, as well as an understanding of how to tell the robots what to do and directing where and how to capture and analyse the data.
Be more than a bean counter
AI adoption is fuelled by a common set of benefits: making businesses more nimble and responsive, eliminating manual processes that can include an element of human error, and supplying insights that support data-driven decision making. However, it's the first and last on that list that makes it so compelling for finance.
As the expectations on the CFO role rise, boards want ever more detail and context in reporting, and they want it faster and more frequently. They also want CFO's to be a source of continual business insight rather than just the company's chief bean counter.
AI and machine learning should make it easier to meet those demands. They could also make it easier to imagine a world without CFOs – or at least, not finance leaders as we understand them now.
Stay finance fit
The future of the CFO role looks more like of a leader that can make bold moves and it's well equipped with skills that complement the new technologies they'll soon be investing in. Success will depend on combining the capabilities of artificial intelligence with the breadth of knowledge, emotional intelligence and interpersonal skills of high-level consultants.
AI will be transformational but not all-powerful – there are limits. While we can expect machine learning to powerfully augment human expertise and experience, working independently is a long way off.
You might programme a digital finance assistant with rules that flag anomalies and respond to them in prescribed ways, but we can't yet rely on machine learning to grapple with big and complex business decisions. AI can provide data back-up and make suggestions to help the human decision-maker, but it's the CFO who ultimately has to decide what to recommend.
Perhaps that will make the future CFO something of a cyborg – a new breed of finance leader powered by a mix of technology and enhanced skills to make the technology deliver.
Related stories
Top stories