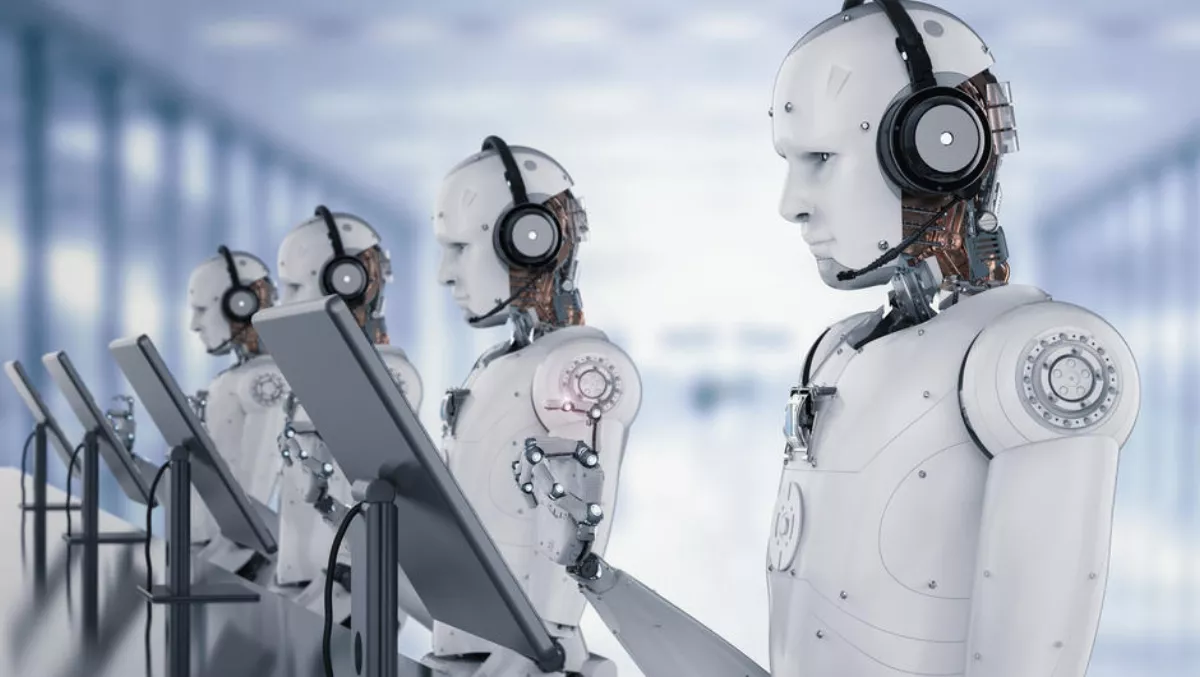 Robotic Process Automation: Six common mistakes and how to avoid them
FYI, this story is more than a year old
Article by Jordan Griffiths, Accenture Operations lead, Australia and New Zealand
Australian organisations are increasingly looking to Robotic Process Automation (RPA) to improve operational efficiency, productivity, quality and customer satisfaction.
The rapid take-up of RPA is part of a wider move towards automation globally and Australian organisations are already witnessing the results.
Over the past two years, over 54% of Australian organisations have reported cost savings from automating systems and processes and seen increased quality and compliance
So, what is all the fuss about?
RPA has been achieving dramatic results because it uses software to complete repetitive, structured, rules-based tasks to automate business processes at scale.
In many ways, RPA is the office-based equivalent of production-line robots. As RPA remains largely misunderstood, Australian organisations are vulnerable to costly mistakes in striving to realise the major productivity outcomes and transformation benefits of RPA.
When looking to RPA to improve operational outcomes, it is crucial to understand the six common mistakes organisations are making:
1. "Robots are the whole solution."
Robots will not fulfil a job with total autonomy, so to achieve the most transformative benefits, the right combination of RPA tools, process engineering, and human talent needs to be realised.
Automating a poor process will still result in a poor outcome. Achieving the right combination takes place within a long-term strategic shift towards organisation-wide automation.
Take the introduction of the ATM in the 1970s. Initially, there was a great fear that ATMs would replace large numbers of the workforce. Although banks began employing fewer tellers per branch, due to the increased productivity and saved labour from the ATM, more branches were opened which actually created more jobs with increased value and responsibility.
RPA is able to support wide transformation and is required to be done in conjunction with workforce re-skilling and change management programs.
2. "I can do this without involving IT."
Although robotic tools don't have to be integrated into legacy applications and can be installed on any desktop, RPA still requires significant involvement from the enterprise IT team to make sure that they are architected correctly.
The businesses and operations functions, such as HR, procurement, and finance often have a limited understanding of how the implementation of RPA will impact other business applications, security, and infrastructure.
They are often not equipped to adequately prepare. For this reason, IT teams must be involved in enabling the RPA implementation process. Organisations need to ensure RPA systems are part of the broader worldview and strategy in terms of security, reliability, scalability, continuity and fault tolerance.
This will enable the operations teams to drive productivity outcomes and transformation benefits, fast and repeatable.
3. "If I can do one robot, I can do 1000."
A great feature of RPA is the ease in which organisations can prototype, test and learn, gaining experience without risking negative impacts.
However, whilst implementing one robot is relatively straightforward, implementing hundreds of robots across diverse processes and integrating automation across entire organisations is much harder.
Deployment of robotics "go live" is often best achieved in a phased approach and can be a 9-16 month program where implementations are delivered incrementally. Those that don't consider implementing RPA at scale from the start risk not achieving the full benefits of automation.
4. "Let everyone do their own."
From day one, automation programs need centralised control and governance.
Without it, a tangled mess of isolated projects can ensue. A range of problems may arise that can hinder future scaling – like robots being targeted with the wrong tasks, solutions overlapping and the development of a random mix of tools and techniques.
RPA at scale is best achieved within a common environment – using common security, risk and quality standards – under centralised control and governance procedures.
Take, for example, Birmingham University Hospital in the UK. The Hospital has successfully implemented RPA into everyday practice for customers and staff alike. With patient numbers increasing, RPA makes it possible for the current workforce to handle the growth.
RPA has been a cost-effective solution to IT management at the Hospital and enabled the management of growing volumes of data from a range of transaction types and processes.
5. "Robots are 'set-and-forget.'"
Just like every other system in an organisation, robots need to be managed operationally and maintained technically.
Robots should be thought of as virtual workers, and just as for human workers, when procedures and rules are updated, a change strategy must ensure workers are kept informed and adequately trained.
RPA programs should be managed continuously, especially as we see that over 70% of robots need to be reconfigured within 18 months of their initial deployment.
New procedures need to be tested and leaders need to be alert to new complexities that could arise. This is the hidden cost and is similar to the cost of retraining your workforce.
6. "People strategy can come later."
The automation process is taking away mundane and repetitive tasks, usually attributed to roles with a high-turnover.
This frees up more time and opportunities for interesting and valuable work to be undertaken by individual employees. Last year, the University of Melbourne's RPA team introduced the service of automation to the University's Finance, HR, IT Administration and Student Services Departments.
A robot was created with the ability to collate and enter student data and results into an enrolment system, removing the need for manual data entry and saving valuable labour time.
It is essential that any RPA plan has the technology strategy and the people strategy mapped on the same page. Failing to do this can cause delays in training, redeployments and team development.
RPA is part of an automation continuum that starts with simple, local tasks and scales up to enterprise-wide intelligent automation, driven by machine learning, analytics, and artificial intelligence.
As a wide range of organisations look to adopt RPA, they have the opportunity to learn from the errors of those that have gone before, and avoid making the same mistakes again.
To do so, pre-implementation expectations and strategy need to be correctly accounted for, strong governance of RPA across the organisation must be prevalent and ongoing monitoring, maintenance and improvement are required.
Organisations that have applied RPA effectively have experienced the acceleration of business outcomes without increasing complexity.
Related stories
Top stories