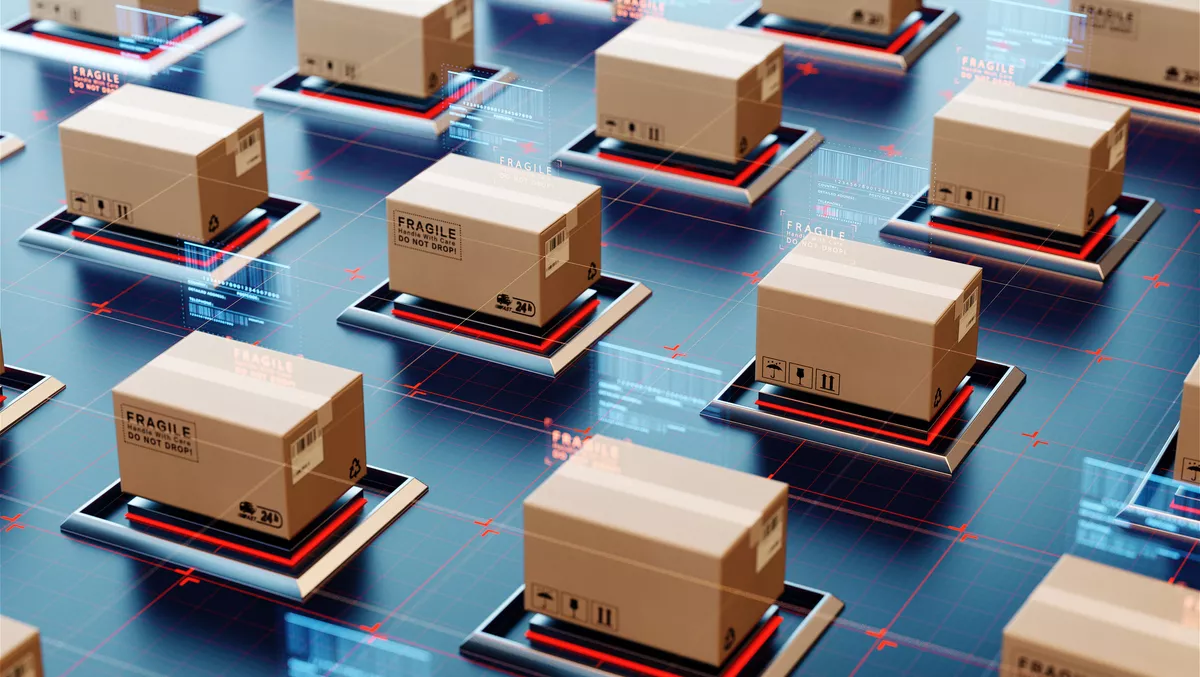 Robust digital warehouse management crucial in Asia-Pacific
Article by Stratus Technologies Asia Pacific sales & services vice president Edward Chow.
If you ever felt like having a Tiger beer or a tub of Ben & Jerry's chocolate chip ice cream in Singapore, a simple tap on the phone gets these groceries sent over in about 30 minutes, even during odd hours of the day.
Thanks to a network of "cloud" stores, grocery and food delivery providers such as Foodpanda can arrange for these commonly requested items to get packed up and sent over in almost no time. Meanwhile, larger eCommerce stores like Amazon offer two-hour deliveries in the country for much longer lists of items, from earphones to fresh fish. Rivals such as Lazada and Shopee also offer same-day deliveries as they vie for the same demanding consumers in the city-state.
Across Asia-Pacific, such battles between eCommerce players are being fiercely fought, as online retail becomes the channel of choice for consumers used to using their laptops and phones to buy what they need during the pandemic.
In Australia, the world's 11th largest eCommerce market, eCommerce revenue is expected to reach US$32.3 billion by 2021, a 15.5% year-on-year increase from 2020.
One common thread in the various markets is the criticality of logistics. With price differences becoming only marginal in many cases, what is increasingly important today is the rapid, secure fulfilment of customer orders.
How fast can the products get to the customer? Is there a guarantee that they will be delivered on time, without damage? How well-run are the logistics and warehouse systems that take over the orders from the front-end, pick up the items from the shelves, pack them up and get them sent over, while providing customers constant updates on the delivery status?
To answer these questions, some of the most competitive online retailers have advanced logistics centres that are highly automated to take much of the load off human workers.
In South Korea, for example, retail giant Shinsegae turned to automated sorters in 2021 to pick the items that customers have ordered online and pack them into the right packages to be ready for delivery within minutes.
Doing so meant that it could boost its same-day delivery service at each "pick-and-pack" centre by six times, from 500 to 3,000 deliveries a day.
This was a direct challenge to rival Coupang, which also has plans to boost its centre capacities, though it still relies on human work, reported Aju Business Daily.
With automation in warehouse management, not only are manual errors minimised, but the safety and welfare of workers can also be improved. Today, robots or automated carts can do some heavy lifting tirelessly, for example, by looking through a logistics centre for ordered items and then placing them together to be packed later. They could contribute to improved workplace conditions.
These issues are increasingly important to consumers, who not only demand faster same-day deliveries but also prefer to patronise more sustainable and responsible businesses.
In 2021, a firefighter was regrettably killed after a fire broke out at one of the largest logistics centres near Seoul. The terrible loss of life prompted a consumer backlash against the company, with many calling for it to be more accountable for workplace safety.
What this means is that eCommerce companies need to ensure that workers' welfare and safety are not compromised by the speed with which the goods are packaged and delivered in a competitive market.
To achieve this, warehouse automation will be the name of the game. From picking and packing to figuring out the best delivery routes, artificial intelligence (AI) and year-round continuous operation will be critical to tomorrow's successful eCommerce players.
A network of smart sensors, already important today, will be tasked with making the fulfilment process more seamless and more robust. This Internet of Things (IoT) will depend on the low-latency connection at the edge of a network, say, right on the racks of a warehouse, to let employees and customers instantly discover the status of an item. In addition, this IoT network is to be equipped with intelligence to make real-time decisions when a particular item is found to be missing or damaged.
All this digital wizardry also means that the computer systems that power such new features need to be robust and fault-tolerant in order to support the year-round operation of eCommerce companies.
When online sales run 24/7 and deliveries are out in hours, not days, any downtime to the digital infrastructure is costly in many ways, especially the negative impact on customer satisfaction. It is not something that a serious eCommerce company can afford to lose.
What's also important to consider is how well one's digital systems are run. Buying and installing a complex setup only makes costs high, upgrades difficult, and any future changes time-consuming. This way, you lose the all-important agility considering the dynamic nature of eCommerce.
What is needed, instead, are systems that are simple to install, run and manage. They have to be protected from cyber threats and unexpected outages caused by potential hardware failure. They should also be autonomous, rugged and reliable without needing costly IT professional monitoring, repairs and maintenance.
The less one has to fiddle with the critical systems involved in running the automated robots that roam a warehouse or other important parts of the logistics system, the more time there is to spend on increasing sales and improving customer retention.
Lest we forget, an eCommerce company lives and dies by its customer service, commonly measured nowadays in terms of how fast and safely an order is fulfilled.
So, as competition heats up across Asia-Pacific, it is no surprise that more eCommerce players are looking to beef up their digital warehouse management systems to boost automation efficiency and logistics safety across their warehouses. A reliable yet agile logistics system could help eCommerce companies meet the ever-rising expectation of customers and improve delivery efficiency to lower the cost of business operation.
Related stories
Top stories