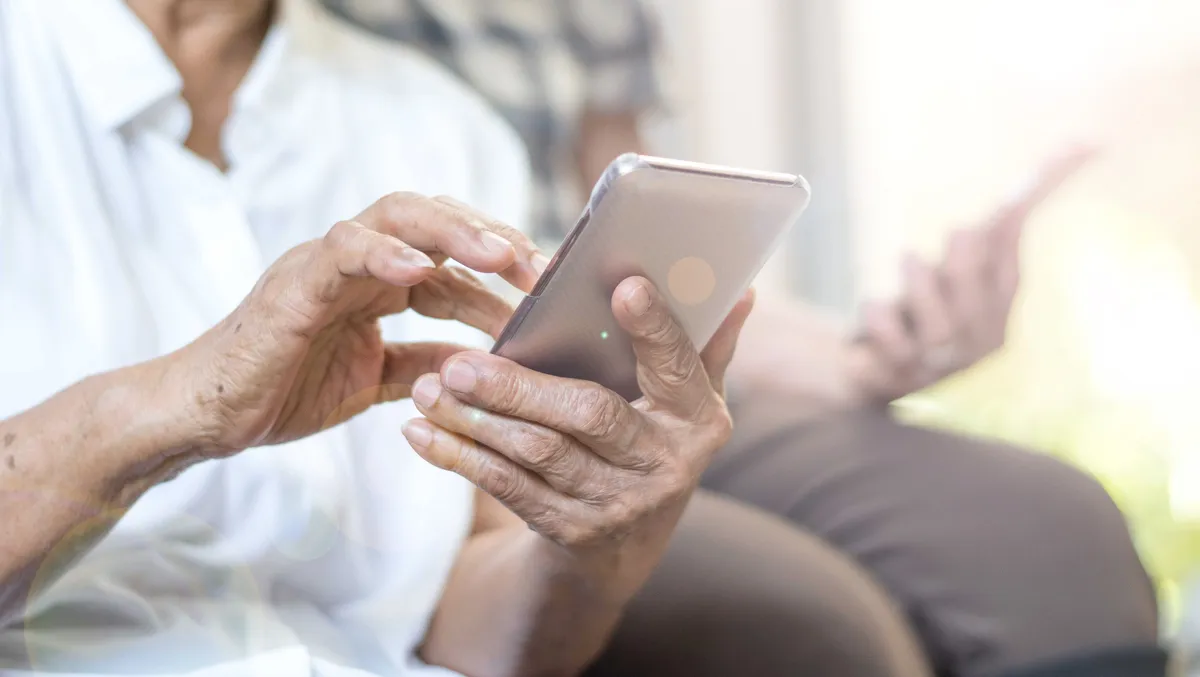 RUCKUS emphasizes the digital challenge for aged care providers
Wed, 10th May 2023
By Tom Raynel, Managing Editor
The proportion of the New Zealand population aged 65 and older is set to rise steadily. With this growth comes an increased need for post-retirement care. Part of this increased need will be the need for high-quality digital infrastructure to provide the highest quality aged care experience for this next retirement generation.
With a new generation comes new requirements from what they need from post-retirement care, whether that's the ability to perform video calls, e-reading or even gaming. This trend will continue as even more digital-literate generations age and seek out aged care residency. To meet these changing expectations, there need to be providers who invest in strong digital foundations, not necessarily in just technology but in an array of areas, from safety to holistic well-being. In doing so, other outcomes could be achieved, including finding it easier to retain staff, keep costs under control, manage their building efficiency and Environmental, Social, and Corporate Governance (ESG) obligations, and even offer value-added services that set them apart in a crowded market.
Operators are making the smart decision to preemptively invest in those digital infrastructures now. Of course, consumer-grade equipment will be necessary, but enterprise-class solutions will create fulfilling digital experiences for residents. The solutions will also strengthen the operational efficiency of staff and premises.
RUCKUS designs and builds truly purpose-driven network infrastructure that meets the strictest requirements of all kinds of enterprise environments. RUCKUS has developed a white paper delving deep into what network providers need to ask themselves as the sector moves forward.
What areas need to be addressed?
Of course, with the level of digital transformation that has occurred between generations, this new group will require different levels of digitalisation and connectivity. Aged-care operators understand that decisions need to be made based on reality, not wishful thinking. Traditionally, digital infrastructure has focused on siloed administrative or operational tasks at the expense of solving broader business issues. Their priority is meeting the current demand of current retirees before they even consider what comes next.
Understanding where there are gaps and areas of subpar performance in existing network solutions helps to get the basics right. In the mission-critical healthcare environment, reliable applications are vital, whether in stairwells, lifts or bathrooms. For residents, it means a quality of network service that's the same whether in bedrooms, busy common areas or outdoor gardens.
High bandwidth and communication
As mentioned, newer generations of aged-care residents are going to be more digitally capable and digitally reliant. They also want to live increasingly full lives in aged care facilities - and rightly so. Residents want the ability to do the things they normally would at home, be it enjoying entertainment, staying active or communicating with their family and friends. In order for residents to be able to do these things in a frictionless environment, substantial amounts of wireless bandwidth and coverage throughout facilities is required. That may involve deploying wireless access points with higher range, reliability, and bandwidth; or networks that optimise themselves using AI or automation.
Network security residents can rely on
The protection and privacy of health and personal data is front-of-mind for residents as they place it in aged care operators' hands. This is happening while regulators and shareholders are paying more attention to the risks of data breaches which are more prevalent. The physical security of residents is also an issue that technologies like digital locks and Internet of Things (IoT) solutions can help reinforce. Yet those security solutions rely on robust network security to avoid being compromised by bad actors.
Consideration needs to be given by aged care operators to more robust network security solutions that are easily scalable across high volumes of devices. This will allow them to improve both physical and cyber security even as threats change and multiply.
Implementing always-on monitoring
As the world continues to digitalise, aged care operators can't improve resident care without utilising technology, especially when considering the labour and resource shortages the sector is facing.
One way to support these pressures is the use of digital monitoring solutions. These solutions can provide 24/7 feedback on residents' health. This can be things like fall detection bracelets and heart monitors. Telehealth and e-health consultants are another way to relieve on-site staff pressures, as they can access these digital monitoring solutions. However, this again requires significant bandwidth and network speeds to accommodate. These kinds of solutions need to be a priority for aged care network providers because they will make the process simpler and more efficient.
What is the environmental impact?
The aged care sector, like other industries, is facing scrutiny for its environmental impact, but the need for minimising carbon emissions isn't just good for the environment; it's good for business. Smart buildings that use data to run more efficiently have already become the norm in many residential and commercial developments. Aged care operators should take the same view of their facilities to keep costs down and compliance up.
Digital network providers need to provide solutions that will not only look after residents but look after the networks themselves in the most efficient way possible. These solutions should help operators create a cost-effective and highly liveable environment for residents and staff.
A unified management solution
The ability for aged care operators to have an entire system that's manageable across platforms and comes with complete visibility and analytics is essential. All aspects of network solutions rely on the same infrastructure to function, which means much more data, much faster, all the time. Advanced and automated solutions can empower those with less technical expertise to keep things running smoothly and even catch potential issues before they cause disruption, which could mean the difference between life and death in the aged care sector.
Investing in future-ready infrastructure
The need for future-proofing in this industry is more apparent than ever. However, this cannot come at the expense of business outcomes. How they manage this evolution will depend on the strength of their network architecture. Aged care operators can ensure they can provide future-ready infrastructure by investing in cloud and network solutions that scale without compromising on security or creating excessive complexity.
Whatever the future holds, the need for differentiation, digitalisation and innovation will be priorities for all sectors, especially the aged care industry. RUCKUS has built the expertise and the track record in connecting multitenancy facilities with complex, fast-evolving use cases. It's also why aged care operators are turning to RUCKUS to guide their digital decision-making.
To find out more about RUCKUS and its white paper, please visit the link below to download the e-book.