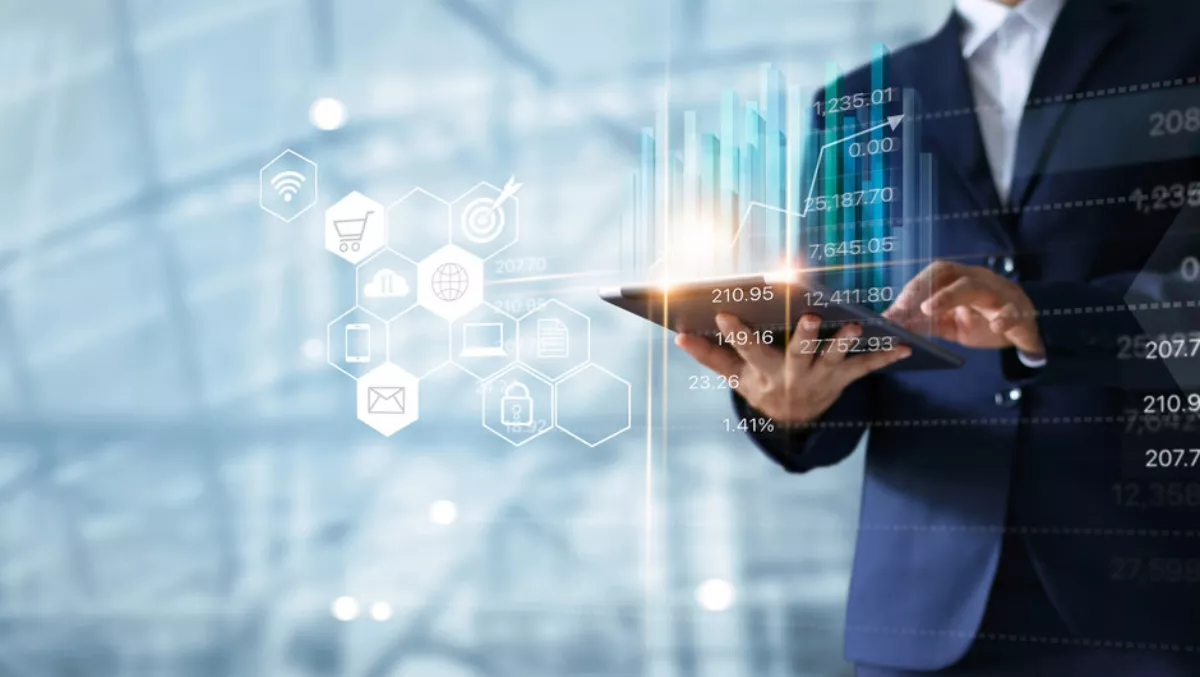 Sage customers set to seize the potential of the digital revolution
FYI, this story is more than a year old
Sage announced the release of Sage Business Cloud Enterprise Management V12, its intuitive and customizable ERP solution for fast-growing businesses.
Customers in product-centric businesses with mission-critical operations, specifically in manufacturing, distribution and agriculture, will now be able to:
Choose how they use the solution, based on their need for cloud, hybrid or on-premise deployment.

Select role-based, responsive interfaces that present tailored workflow, data, and analytics customisable by job role.

Integrate bespoke 3rd party apps to extend the functionality of Enterprise Management with newly opened API's.
As manufacturing and supply chain operations become increasingly digitalised, the fourth industrial revolution is forcing businesses to rethink the way they connect products with processes.
This latest release of Enterprise Management enables customers to choose a solution built for their industry, hosted in the cloud, on-premise or in a hybrid model. In turn, this enables them to make use of technology to improve standards, drive efficiency and increase the visibility of their entire operations.
Sage VP Rob Sinfield says, "Technology is changing the way these critical industries operate, providing enormous opportunity but increasing complexity. Our mission is to help our customers seize the potential of this digital revolution with increased choice, and greater insights and efficiency. Enterprise Management is the complete solution for customers wanting to bring products and processes together, and our open platform means the functionality will only deepen and the possibilities for customers will continue to grow.
New cloud service options for greater flexibility
Enterprise Management expands the Sage Business Cloud footprint with the introduction of new cloud services, offering unrivalled levels of choice for all businesses regardless of complexity or size.
Cloud service offerings in Enterprise Management now include deployment options across Private Cloud with the ability to customise and use plugins. For customers not wanting to work in the cloud, Enterprise Management can also be deployed hosted or on-premise.
New responsive UI provides a platform for business growth
Now powered by a redesigned, intuitive navigation and a responsive design framework, Enterprise Management enables users to work seamlessly across devices and provides easier access to data and process inquiries. Enterprise Management users can:
Streamline Workflows to accelerate the management of business from procurement to manufacturing, inventory, sales, customer service and financials.

Deliver Personalised Real-Time Insights with access to live dashboards customised for specific business roles to monitor performance and alert the user to anomalies affecting business.

Create Customisable Scoreboards for individual business roles and navigate up and down the audit trail to manage risks.
An open ecosystem
Powered by APIs and designed to streamline integrations with industry solutions, developers and customers alike can now plug 3rd party applications into the solution, further automating process and connections.
Included are two new query frameworks for Sage Business Cloud Enterprise Management API's – Graph QL and Sage Data Integration API. This technology can shorten integration times to as little as two days and supports end users to streamline processes, minimise duplication and reduce errors.
For example, working with Sage partner, Datel's customer, Jupiter Group – Sage is using Enterprise Management to explore the possibilities of providing end customers with visibility of the supply chain using Blockchain. This joint innovation enables customers to view the journey the product has been on from seed to shelf, giving complete supply chain visibility.