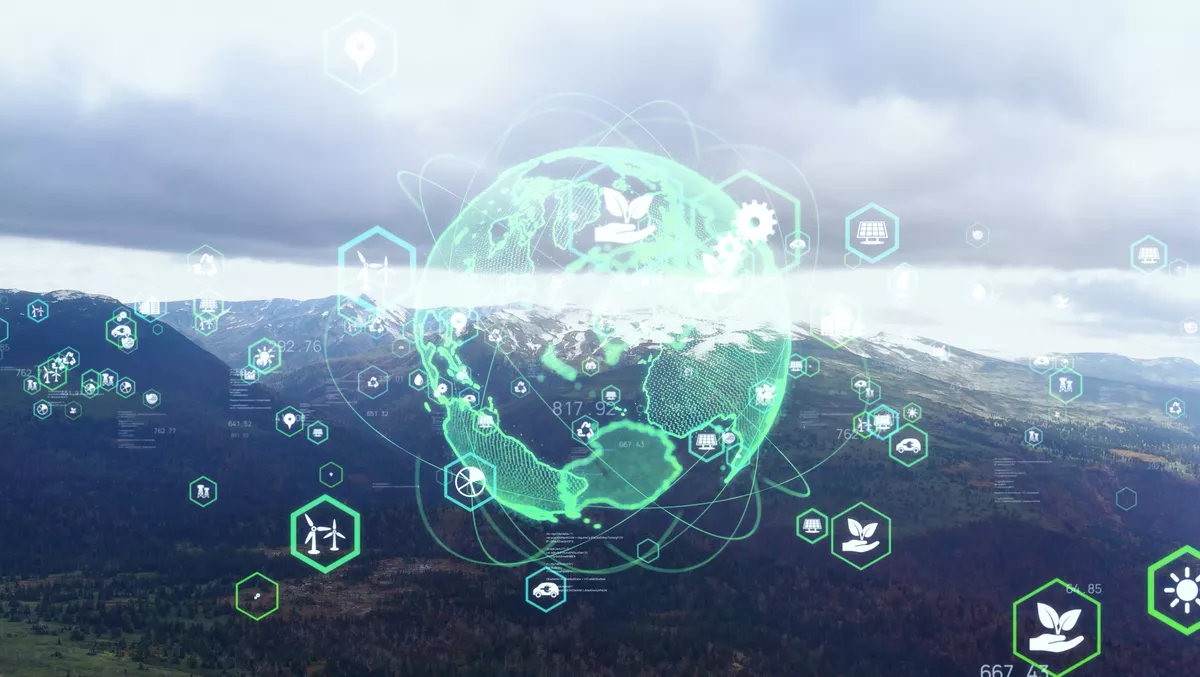 Salesforce announces its operations are powered entirely by renewable energy
FYI, this story is more than a year old
Salesforce's operations are now powered entirely by renewable energy and is a 'net zero' company, the CRM provider announced today.
The company achieved this milestone by developing emissions reduction strategies across Scope 1, 2, and 3 in four key categories—work from anywhere, infrastructure, business travel, and supply chain.
As part of the move, Salesforce also announced it has expanded its net zero approach to its entire value chain — focusing on six sustainability priorities:
Emissions reduction
Carbon removal
Trillion trees - ecosystem restoration
Education - mobilisation
Innovation
Regulation - policy.
"Climate change impacts everyone and everything, and it disproportionately impacts the poorest and most vulnerable, amplifying global inequality," says Salesforce chief impact officer and EVP of Corporate relations Suzanne DiBianca.
To assist its customers' path to net zero, the company also unveiled Sustainability Cloud 2.0, which aims to assist organisations in tracking and reducing their carbon emissions. New innovations include Slack-First Sustainability for better collaboration with suppliers, a carbon offset ecosystem, and industry-specific climate action plans.
"Sustainability Cloud supercharged our path to net zero, and we're empowering customers with the transformational tools and trusted data they need to reduce their carbon emissions and take climate action," says DiBianca.
Salesforce's Sustainability Cloud is designed to help customers track and reduce their emissions and take action by viewing their environmental footprint with investor-grade data for customisable ESG reporting. This data is essential for third-party audits, financial filings, corporate reputation, and building trust with all stakeholders.
As part of Sustainability Cloud 2.0, companies will get investor-grade Scope 3 reporting with Slack-First Sustainability, allowing them to collaborate with suppliers around science-based emission reduction targets through Slack Connect.
Users can also use Sustainability Cloud to visualise their fastest path to net zero with Climate Action Planning, which includes forecasting, scenario planning, and built-in decarbonisation plans.
Here's Salesforce's account of how it achieved net zero:
Committing publicly to the goal of achieving a just and equitable transition to net zero, in line with a 1.5°C future.
Aligning its own full value chain emissions (Scope 1, 2, and 3) to the global trajectory of ~50% emissions reductions by 2030, and near-zero-emissions 2040.
Compensating for any remaining emissions by purchasing renewable energy and carbon credits of high credibility, impact, and co-benefits. In the long-term, using removal credits only and in the near term using a combination of avoidance and removal credits.
In 2021, Salesforce achieved 100% renewable energy, purchasing enough renewable energy to match all electricity it uses globally.
United Nations High-Level Climate Champion for COP26 Nigel Topping says Salesforce has shown leadership in committing to a net zero future.
"We need bold and urgent action if we are to deliver the promise of Paris and a healthier, cleaner, more resilient zero carbon world in time," says Topper.
"Salesforce has shown significant leadership in climate action through their innovation, supply chain decarbonisation and policy advocacy work, and I encourage businesses around the world to step up now and join us in the Race to Zero emissions.