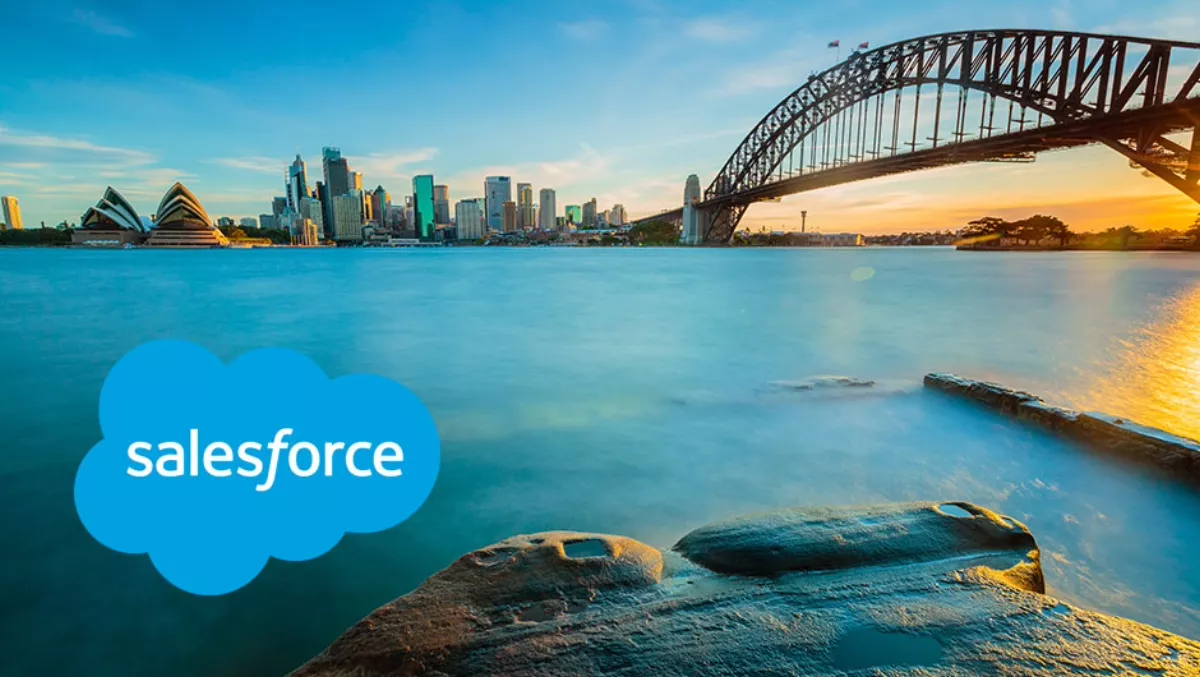 Salesforce to establish local infrastructure in Sydney
FYI, this story is more than a year old
Leading cloud business software provider Salesforce is to establish Australian infrastructure.
Today they announced their international infrastructure expansion on the Amazon Web Services (AWS) Cloud. This time it's Sydney that will join the growing list of access points.
Up until now the closest data center for Australian and New Zealand clients has been based in Asia.
The company will leverage AWS to deliver locally its platform including Sales Cloud, Service Cloud, App Cloud, Community Cloud and Analytics Cloud.
AWS Sydney Region is expected to be generally available to Salesforce customers in the second half of 2017.
"In our last quarter, Asia Pacific was the fastest-growing region for Salesforce, and we're excited to expand our infrastructure footprint to support our rapidly growing customer base in Australia. By leveraging the AWS Cloud, we will be able to deliver the secure, reliable and trusted services of our Intelligent Customer Success Platform locally," said Mark Innes, General Manager of Salesforce Asia Pacific.
"Organisations use Salesforce to transform their businesses, and we are excited that Salesforce has chosen AWS as their infrastructure partner in Australia as they continue to maintain their incredible momentum," said Paul Migliorini, Managing Director, AWS Australia and New Zealand. "With Salesforce available in the Sydney Region, AWS and Salesforce can now help Australian customers to fully leverage the security, and reliability of the AWS Cloud as they scale and transform."
No details of pricing for using the local infrastructure has been announced.
The news was announced today at the Salesforce World Tour in Sydney with customers, such as Transport NSW, Australia Post, ANZ Wealth, L'Oréal, Citi Bank, Kellogg's and Vocus showcased how they are using Salesforce.
At the event, Salesforce also highlighted their artificial intelligence (AI) solution Einstein, which recently became available to all customers. Unlike general AI platforms that require extensive customisation and armies of data scientists, Einstein democratises AI with state-of-the-art algorithms built directly into the Salesforce platform.
Powered by advanced machine learning, deep learning, predictive analytics, natural language processing and smart data discovery, Einstein delivers intelligence directly within the context of business. And, because Einstein is built into the Salesforce platform, customers can customise their AI models for their specific needs.
Related stories
Top stories