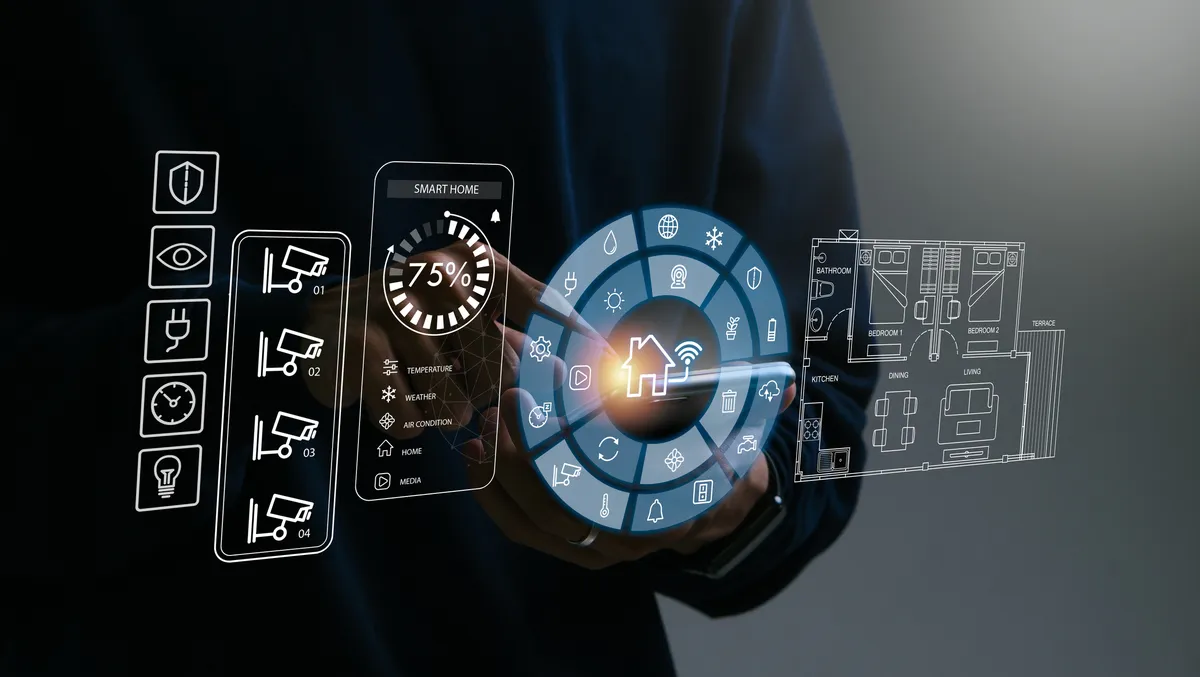 Savant Systems revolutionises home automation with Juniper
Juniper Networks has announced that Savant Systems, a global specialist in smart home and energy solutions, has selected Juniper's AI-Driven Enterprise solutions, including wireless access, to help revolutionise the home automation experience by bringing intelligent controls to millions of homes.
According to Juniper, today's homeowners want to be surrounded by comfort, convenience and efficiency. Savant smart homes unite automated controls for security, lighting, temperature, power and simplified wireless networking, but they need remote management, visibility and proactive remediation to keep them up and running while delivering amazing user experiences.
With extensive experience in the smart home industry, Savant Systems has been providing its software to millions of homes for more than 17 years and is committed to delivering the highest quality smart home and energy solutions.
To make the customer experience even better, Savant needed a wireless infrastructure that is easy to configure and reliable to operate, with extensive insight into user experiences for all smart home components. Savant chose Juniper's wireless access solution, driven by Mist AI, as the network foundation for the companys smart home solutions.
As a wireless access provider, Juniper provides Savant with a variety of unique yet essential AI networking features, such as customisable wireless service levels, proactive AI-driven troubleshooting and self-driving operations that keep customer networks running smoothly.
In addition, Savant developers leveraged Juniper's open API-centric architecture to build a customized AI-driven dashboard that allows dealers to seamlessly manage, monitor and support individual customer networks.
Dealers can provision and activate a customers network all from their Savant dashboard, eliminating the need to learn a new user interface and thus accelerating time to revenue and reducing overhead for their installation team.
Aaron Gutin, Product Category Director at Savant Systems, says, "Savant Systems is thrilled to be partnering with Juniper solutions and Mist AI to help our dealers reduce the discovery and resolution time of any Wi-Fi issue. Our integrators and end users are happy when the Wi-Fis greatwhich means were happy too."
Overall, Juniper Networks states the company is dedicated to simplifying network operations and driving superior experiences for end users. Its solutions are designed to deliver insight, automation, security and AI to drive real business results.
Showcasing growing success with enterprise solutions, the company recently released preliminary financial results for the three months ended June 30, 2023, reporting momentum and increased revenue.
Juniper's CEO, Rami Rahim commented, "We delivered better than expected results during the June quarter as our teams continued to execute well and we benefited from improved supply."
"We were particularly encouraged by the momentum we experienced in our Enterprise business, which not only had a record quarter, but also represented both our largest and fastest growing vertical for a third consecutive quarter."
"Our Mist AI platform continues to win in the market, driving record revenue for our wireless, wired switching and SD-WAN offerings, along with a record number of full-stack wins, in the Q2 period."
"While we are currently facing some near-term order weakness from our Cloud and to a lesser degree our Service Provider customers, we remain confident in our ability to deliver long-term growth based on continued Enterprise momentum and our expectations for an eventual recovery in our Cloud business."