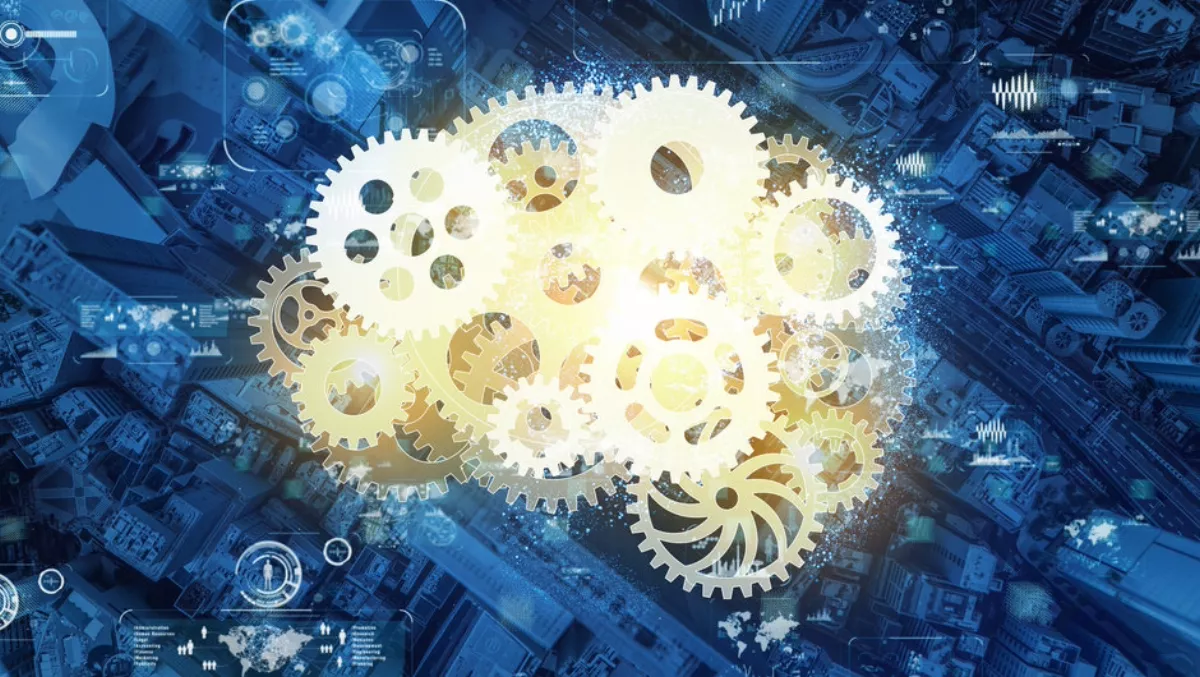 Scaling with automation: What businesses need to know
FYI, this story is more than a year old
Article by Red Hat A/NZ vice president and general manager Max McLaren
Facing shortages in skilled workers and mounting business costs, many Australian enterprises are considering automation technologies to ensure the efficiency and stability of their day-to-day operations.
Over 54% of Australian organisations have successfully embraced automation, seeing an average 15% reduction in costs as a result. But automation, like any other digital technology, can create even more complexity and cost than it seeks to alleviate if businesses aren't careful.
IT leaders have a responsibility to bring a human touch to its application if they want to see their people freed up and their growth accelerated.
All-in-one automation
In their efforts to scale quickly, businesses commonly deploy a range of automation tools, systems and scripts for specific tasks, from server management to marketing and even network security.
As these workloads grow, so do the number of tools in play for organisations and even individuals. Without proper governance, this can quickly snowball, creating greater complexity and demanding more time than it saves.
The key to managing a diverse automation ecosystem is discipline.
Implement processes that require new automation tools to be reviewed and managed centrally. Apply rigorous testing and version control to each tool, avoiding compatibility issues that might lower the performance of the tool or others already in operation.
IT leaders will need to work closely with lines of business to provide sufficient flexibility to meet their stakeholder requirements, yet also enforce a certain level of operational discipline and process hygiene.
Centralising automation efforts
There is, however, an alternative. Rather than track and manage a library of ever increasing automation systems, languages and assets, IT leaders can simplify matters by applying a centralised automation platform to support as many business needs as possible.
Doing so significantly minimises complexity and variables encountered during troubleshooting, helping IT to deliver the right improvements to operational and customer matters in as timely a manner as possible.
Having a standard automation platform isn't just a win for short-term maintenance. This approach also sustains longer-term growth in business requirements and capacity. Using single-language, open-source, and agentless automation tools allow in-house IT teams to create and roll-out tools that specifically meet the automation goals of employees, without extensive testing or monitoring for conflicts.
A centralised, single-language automation platform also means that IT teams can push system or security updates trough just one channel, and see changes reflected immediately across all automated systems.
Who's in control?
Standardised automation platforms also allow for far more robust controls over who's in charge. Perhaps counterintuitively, that allows for greater customisation to what each line of business or customer may need.
That's because full access to the automation code allows IT to mould it according to specific requirements, then reiterate on the fly in much shorter time. Unlike point-solution strategies where employees may use only specific components of a tool while disregarding the rest, standardising automation allows IT to consider the automation needs of the entire department, create 'use cases' for them and tailor the tool to cater specifically to those needs.
The resulting control over who manages business automation greatly simplifies how IT meets its responsibility to keep the rest of the business operating securely and seamlessly.
In turn, IT gains the means to constantly optimise automation processes, and improve automation results and efficiencies for employees across all departments. And when required, the automation code and be tweaked or reiterated in a short amount of time to conform to changing organisational policies, industry standards or data regulations.
It's worth remembering that the goal of automation is to redirect focus back to high-value tasks. This applies not just to regular employees, but also IT leaders themselves.
Being bogged down managing a sprawling automation library diverts IT professionals from far more important duties - like improving the health of a business' digital ecosystem or cybersecurity defences - which can potentially undermine the success of a business in the long run.
When properly planned and deployed, a centralised and standardised approach to automation can help Australian businesses realise the full extent of their digital transformations' potential.
Related stories
Top stories