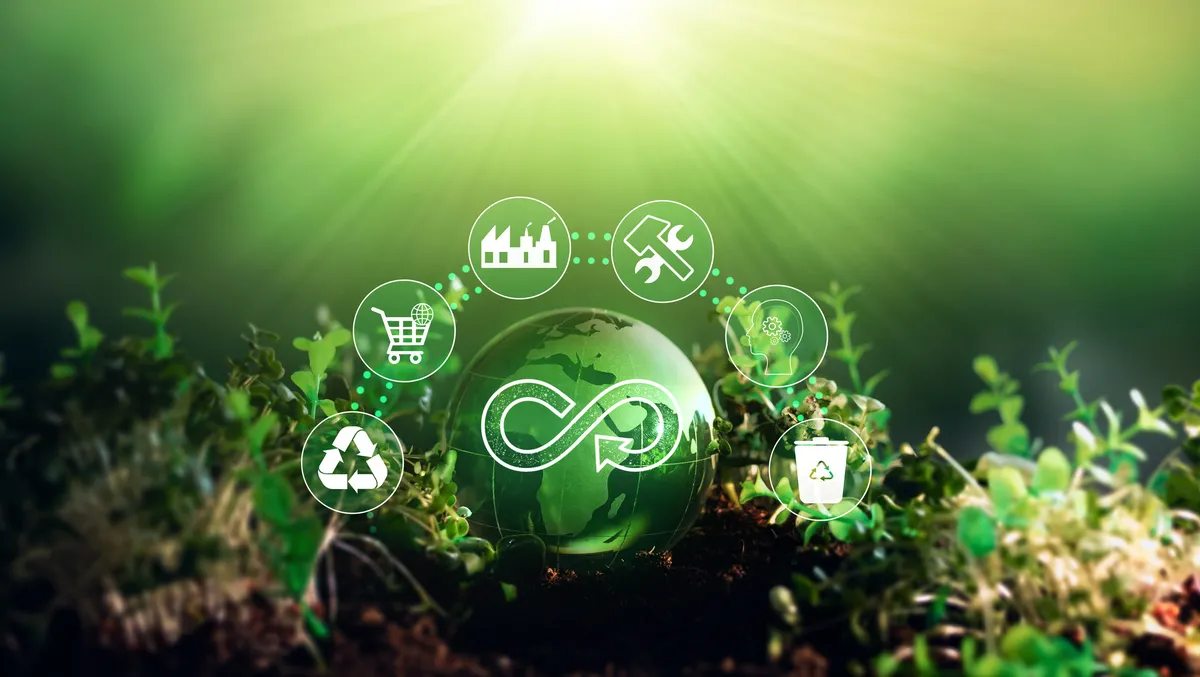 Schneider Electric and Hewlett Packard Enterprise boost IT solutions
Tue, 12th Sep 2023
By Kaleah Salmon, Journalist
Hewlett Packard Enterprise has signed an agreement with Schneider Electric to provide customers in Asia Pacific with sustainable IT products and services.
These products and services will be geared towards helping enterprises accelerate progress towards their sustainability and net zero commitments.
The agreement builds on twenty years of collaboration between the two companies in the region and will see them work together to help customers drive down their IT carbon footprint and emissions.
Under the new agreement, HPE will offer its portfolio of sustainable IT solutions and services, including a sustainability dashboard, HPE Services, HPE IT asset lifecycle services and HPE GreenLake cloud services.
The sustainability dashboard on the HPE GreenLake platform provides visibility, monitoring, and management of IT energy consumption and carbon footprint. The dashboard provides a unified approach to managing multi-vendor infrastructure and application resources in hybrid and multi-cloud IT environments.
Moreover, HPE Services improves sustainability outcomes by helping customers deliver a clear picture of energy use and emissions within their IT estate and sustainability IT workshops to advance sustainability metrics across workloads and data centres.
HPE's IT asset lifecycle services give new life to used IT equipment. These services maximise the value of IT assets across their lifecycle, freeing up trapped value to fund transformation and enable the reuse of IT assets as part of the circular economy while tracking impact with material, energy, carbon, and landfill savings.
Lastly, HPE GreenLake cloud services help enterprises deliver outcomes more efficiently by optimising workloads and providing visibility and elasticity to meet demand without overprovisioning.
Schneider Electric will help organisations develop and execute a comprehensive enterprise-wide sustainability strategy. This includes the reduction of environmental footprint across enterprise operations and value chains by leveraging technology, buying renewable energy, and employing an active energy management approach that integrates customers' sustainability strategies with energy efficiency projects and energy procurement.
By combining their distinct areas of sustainability expertise, Schneider Electric and HPE will make it easy for customers to seamlessly access each company's sustainability products, solutions, and services. This will enable customers to take a more streamlined, holistic approach to managing their organisation's carbon footprints across their entire value chain.
Mohan Krishnan, Vice President and General Manager of HPE GreenLake Cloud Services, Asia Pacific, says: "This alignment enables our customers to partner closely with HPE and Schneider Electric and seamlessly tap into our collective suite of sustainability offerings."
"Together, we are able to offer customers an extremely detailed analysis of the carbon emissions footprint of their IT, and work with them closely to develop a bespoke strategy to improve the sustainability profile of their IT projects."
Giuliana Auinger, Head of Sustainability Business, Asia Pacific at Schneider Electric, says: "Schneider Electric is excited to collaborate closely with HPE to support our customers' sustainable IT commitments in Asia Pacific."
"This agreement will enable more organisations to take advantage of the decades-long expertise we have in delivering IT solutions to enterprises in the region, and we look forward to helping customers manage their carbon footprint and shift towards clean, renewable energy."
The new agreement will cover customer engagements across Australia, New Zealand, Hong Kong, Singapore, Korea, Taiwan, Thailand, Philippines, Malaysia, Indonesia, and Vietnam.