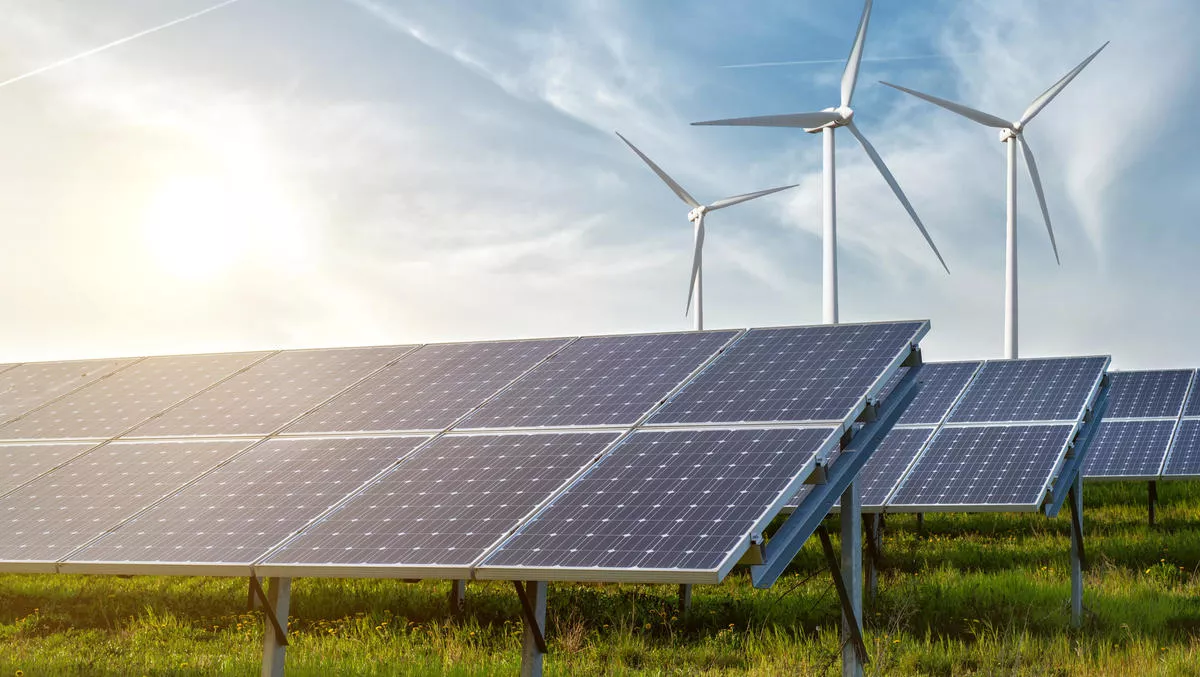 Schneider Electric commits to net-zero emissions as part of new Govt initiative
FYI, this story is more than a year old
Following the Australian Renewable Energy Agency's (ARENA) recent establishment of the Industry Energy Transitions Initiatives (ETI), Schneider Electric has today affirmed its commitment to a 'path toward net-zero emissions'.
The company will work with fellow ETI-participating companies to leverage industry expertise to reduce emissions across supply chains, with a goal to becoming carbon neutral by 2050.
The ETI will narrow its focus on five specific supply chains which contribute more than 25% of all of Australia's greenhouse gas emissions, namely steel, aluminium, liquefied natural gas, other metals, and chemicals.
"Accelerating the uptake of renewable energy in the industrial sector is a critical part of helping Australia reduce our emissions," says ARENA chief executive officer Darren Miller.
"Providing industry with information and insights on energy options such as renewables and alternative fuels will also help industry meet their market needs as global demand for low carbon products grows.
"This initiative has some 'heavy hitters' at the table and we're expecting the collaboration will allow for the exchange of ideas and knowledge that will benefit across sectors and supply chains," Miller concludes.
Schneider Electric Pacific Zone president and managing director Gareth O'Reilly says the technology to achieve this objective is available now.
"We have already achieved significant increases in energy efficiency and reductions in emissions for corporations across the globe through decarbonisation, electrification, and other energy efficiency solutions.
"This initiative is vital for our climate and our planet, and every company has a responsibility to take part.
There is no excuse not to commit to reducing carbon emissions, says O'Reilly, as increasing energy efficiency benefits the bottom line.
"We're excited to bring our energy management and digital expertise to the Energy Transitions Initiative," he says.
"The technology is available today to help heavy industry reach their sustainability and carbon emissions goals. We're looking forward to working with these companies to help develop solutions that will work for them."
The ETI, announced today, is supported by the Australian Industry Group and the Australian Industry Greenhouse Network, and participants include BHP, Woodside, BlueScope Steel, BP Australia, Orica, APA Group and Australia Gas Infrastructure Group.
Schneider Electric's participation will drive forward 'significant' improvements in energy efficiency, the company says, and will also motivate a push to transition to renewable energy and establishments of sustainable initiatives like microgrids.
The company had already committed to becoming operationally carbon neutral by 2025, says O'Reilly, as well as to have a net-zero supply chain by 2050.
"As well as minimising their own carbon footprint, companies need to ensure their supply chains also work to become carbon neutral if we are going to achieve the targets set out in the Paris Agreement and avoid environmental catastrophe," says O'Reilly.