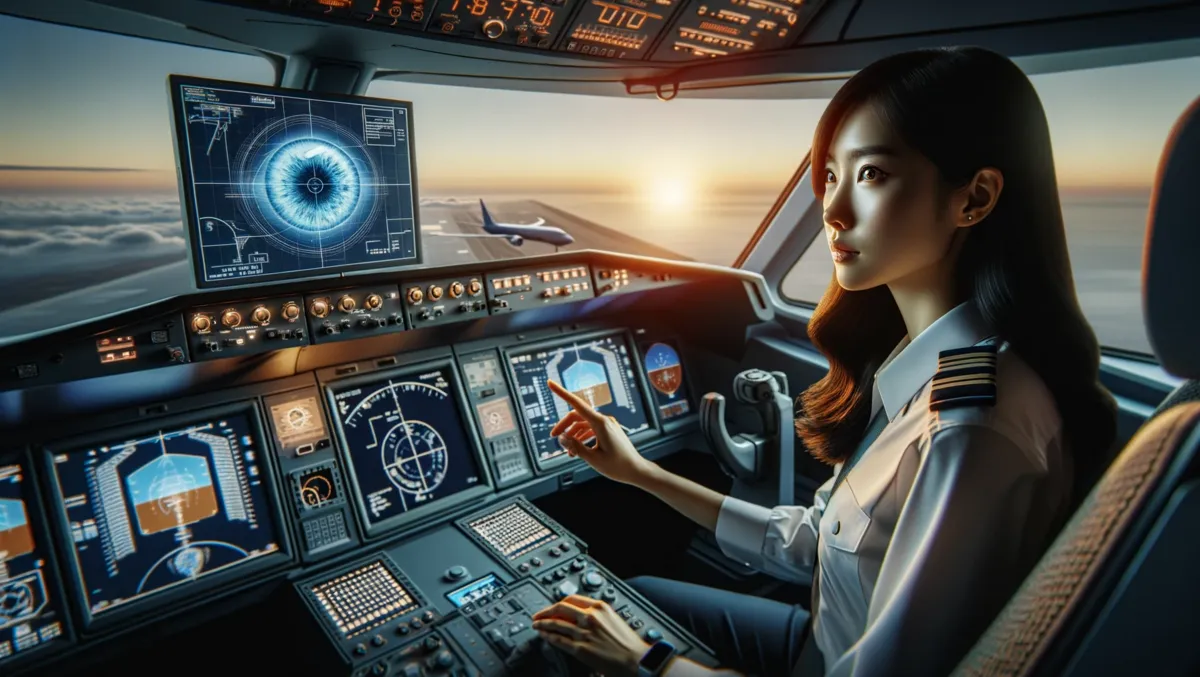 Seeing Machines & Collins Aerospace working on critical Aviation safety tech
Tue, 17th Oct 2023
By Sean Mitchell, Publisher
Canberra-based Seeing Machines and Collins Aerospace have initiated the co-development of an advanced fatigue detection solution for the commercial aviation industry. The pioneering solution will enable real-time detection and response to pilot performance impairment or degradation.
The agreement follows the signing of an exclusive licence to jointly develop ground-breaking eye-tracking solutions for the aviation trade. The non-recurring engineering revenue (NRE) of US$2.65 million will be disbursed to Seeing Machines over the next two years, covering product development and certification.
The collaboration between Seeing Machines and Collins Aerospace will oversee the marketing of the aviation fatigue detection product, which is touted as the first element of a prospective multi-modal Pilot Support System. Seeing Machines, an advanced computer vision technology enterprise which designs AI-powered operator monitoring systems to enhance safety, has entered into a purchase agreement and statement of work with Collins Aerospace, a business of Raytheon Technologies and a leader in technologically innovative solutions for the worldwide aerospace and defence sector.
In line with the Exclusive IP License Agreement previously signed and coupled with the associated US$10m licence payment, the current agreement will be supplemented by US$2.65m in NRE to aid joint development of the launch product. Even as aviation technologies advance and contribute to significant efficiencies and heightened safety in flight operations, they demand levels of pilot performance that challenge human cognitive abilities and physical limits.
The potential risks based on human factors can be effectively reduced by incorporating fatigue detection in the aircraft, designed to identify and act, in real time, upon any pilot impairment or performance degradation. Collins will guide system integration of the functional design, leveraging Seeing Machines' embedded Driver Monitoring Engine (eDME) and optimising it with the company's Occula® Neural Processing Unit.
Sighting his pleasure at the commencement of this crucial project, Seeing Machines CEO, Paul McGlone, said: "Based on our profound understanding and application of human factors science, this initial capability will support pilots and crew for the foreseeable future, perhaps more than 20 years, across many different aircraft types." He added that working with world-leading Tier 1 Avionics supplier Collins complements Seeing Machines' foundations in the aviation industry, with its proven application of eye-tracking technology and commercial deals across aircraft, simulator, and console operators. He is also confident new and exciting opportunities will develop as their joint technology solutions evolve over time.