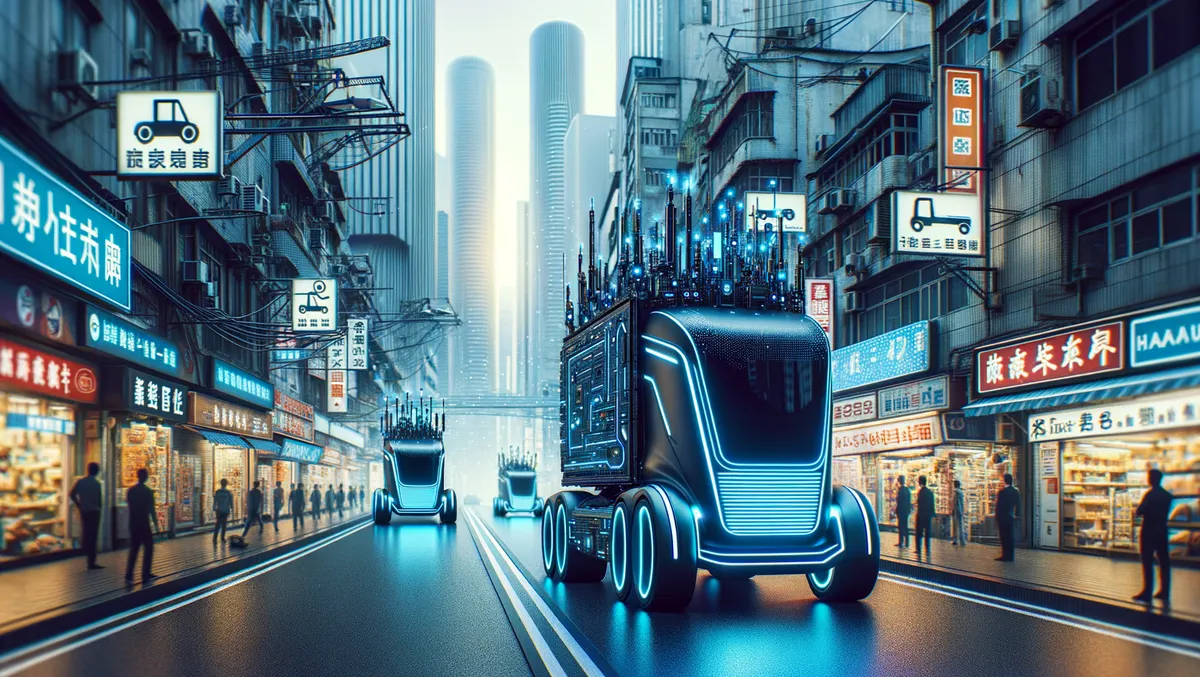 Seeing Machines secures 16th award, technology in over 1.3 million vehicles
Fri, 10th Nov 2023
By Sean Mitchell, Publisher
Seeing Machines, the advanced computer vision technology firm specialising in AI-powered operator monitoring systems to bolster transport safety, has been granted its 16th Automotive Programme award. The automotive safety company's technology can now be found in over 1.3 million vehicles on the road, contributing significantly to the growth of its high-margin royalty revenues.
The recently awarded Automotive Programme will see the firm delivering an additional programme for a pre-existing European automotive manufacturer with an initial lifetime value estimated at US$15m. Despite still being in the pipeline stages, production is already slated to begin by 2026. This consequent addition in the total number of vehicles equipped with Seeing Machines' technology has surged by a significant 134% within the past 12 months to 1,308,314 units. This is a considerable increase from the 559,302 reported in Q1 FY23.
Moreover, Q1 FY2024 witnessed an astounding increase of 98% in the quarterly Automotive production volume, totaling 222,138 units compared to 112,077 in Q1 FY23. Seeing Machines' monitored Guardian connections have also expanded by 30% within the last year to 54,140 units. Again, a considerable improvement from the 41,415 units initially recorded in Q1 FY2023.
The recent deal with an existing European Tier-1 consumer revolves around the delivery of its FOVIO Driver Monitoring System (DMS) for an additional programme with an existing large European automotive OEM. This programme is projected to be delivered across multiple vehicle platforms, through Seeing Machines' embedded Driver Monitoring Engine (FOVIO e-DME software library), and holds promising potential for expansion into other models.
By adhering to ongoing industry safety regulation expectations, the programme carries an initial lifetime value of US$15m. The firm has now successfully managed to bag deals for 16 programmes with 10 individual OEM customers, significantly raising the cumulative initial lifetime value of all OEM programmes to a substantial US$336m.
Highlighting the industry's seasonality effects on the quarter-on-quarter growth rate, the Seeing Machines' technology now stands installed in well over 1.3 million vehicles. This marks a commendable year on year increase (98%) in automotive production volumes. The firm is looking forward to growing these numbers in the upcoming months.
Additionally, the aftermarket section shows that the monitored connections have grown by over 30% annually, reaching 54,140 units. These numbers exclude the sale of approximately 480 Guardian units in Q1 FY2024, primarily from Generation 1 customers upgrading to Generation 2, as Australia is phasing out its 3G networks to favour 4G within the next 12 months.
Speaking on the achievements, Paul McGlone, CEO of Seeing Machines, stated: "We welcome our 16th Automotive programme award with our existing Tier 1 and OEM customers. This expanded business opportunity extends our incumbency with this particular OEM, giving us increased confidence for extensions across more vehicle lines within their portfolio... I am confident we will see more business from this OEM customer."
The CEO further noted: "We are pleased to see growth close to our expected 100% year on year run rate in Automotive royalties, with over 1.3 million cars on the road containing our safety technology and double-digit growth in our aftermarket business. We are benefiting from the compelling structural drivers in our industry as new transport safety laws mandating the use of Driver Monitoring technology fast approach."