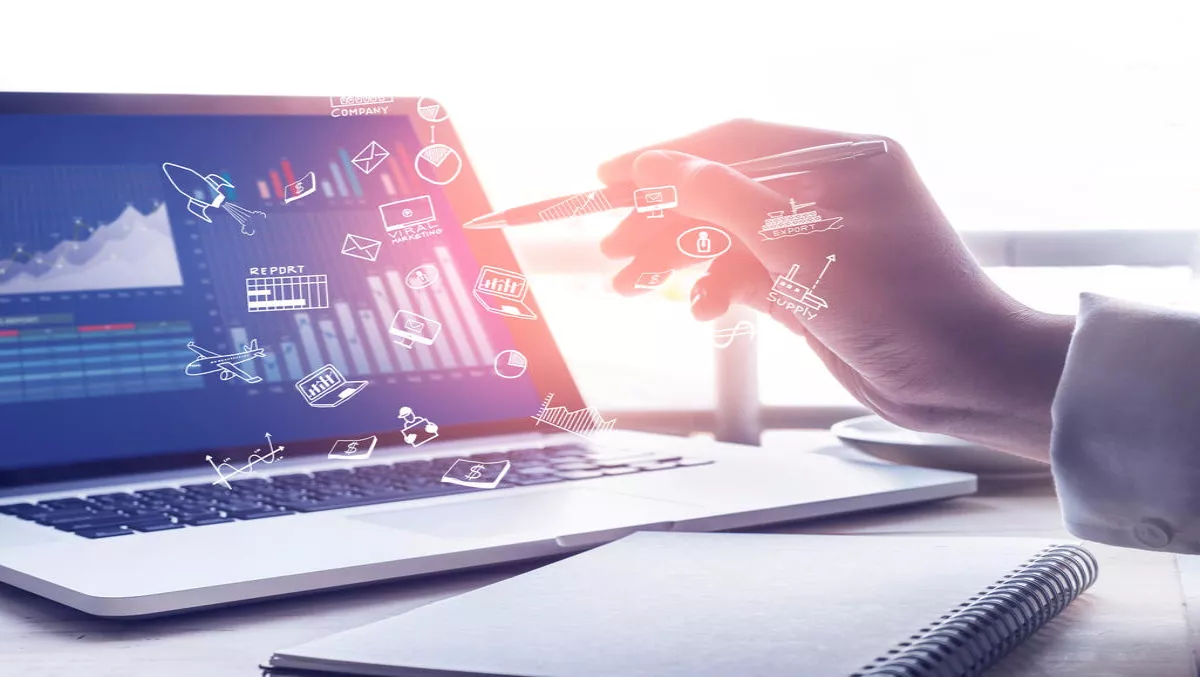 Self-driving software could be the answer to the global productivity crisis
FYI, this story is more than a year old
Our economy is facing a major workforce crisis in capacity and capabilities as we see an ageing and shrinking workforce with fewer young people.
According to data from the Program for International Student Assessment (PISA), a large numbers of young Australians will need to become job creators, rather than relying on the old paradigm of being job seekers. At the same time, the new services economy is upon us, driving an ever-increasing pace of change and innovation that organisations must embrace to be successful.
Research shows that only 39% of an employee's working day is spent on their primary job duties. In a difficult economy facing a serious lack of people and talent, this is a major problem. Technology is one of the best tools at our disposal for helping us change the way we work, to make people more productive and effective, and essentially happier in their work.
In the same way, the advance of intelligent software is helping make driverless cars a reality, and changing a whole industry, self-driving enterprise software will be revolutionary for the enterprise software market.
By taking over many routine daily tasks, it enables us to focus on what's important and provides us with a new layer of intelligence throughout the day. The impact is real and enormous for services organisations whose value inherently lies in the output of its people. Ultimately, it will change the way we create value and do business.
Defining self-driving enterprise software
Self-driving software delivers intelligent automation that frees people from manual and administrative tasks. This means that professionals can spend more of their time on high-end tasks.
Traditionally, data patterns have been limited by our ability to comprehend the available data. Computer software today has the ability to overcome this issue by automatically identifying invisible patterns buried deep within zettabytes of disparate data.
Let's use some real-world examples that are possible today. Using automation or self-driving software can result in sales reps completing an expense report in moments using calendar and receipt information. For HR departments, the payroll will run in minutes and project managers will set up new projects in hours.
Professional Services firms can build project bids and plans quickly, based on learnings from earlier, similar projects and improving on them. This is achieved as the intelligent software does the bulk of the work using data already in the system, while human intelligence supervises, guides and manages the exceptions and improvements.
Minimising the need for manual input, providing data to aid decision-making and taking independent action is the end goal for self-driving software. This is achieved by increasing the predictive abilities of the software and prepopulating data based on existing data, user schedules, routines and smart connections between devices and the software.
Will self-driving software be as effective as anticipated?
Today's business decisions cannot afford to be based on outdated data that has taken days or weeks to be entered into and collected from the company's system. Self-driving software uses predictive analytics to leverage machine learning tools with social media and mobile devices to provide context for the information within and throughout the system. It captures transactional data in new ways to streamline and automate business processes.
This type of software uses:
Alerts engines to update users to new patterns

Rules engines to establish and self-configure rules that alter themselves based on user interactions

Community definitions to create social contexts

Location detection to provide a mobile context for tracking and information pushes

Event stream analysis to sense problems and patterns

Peer analysis and customer sentiment capture to provide crowd context

Workflow engines to put all the data together so businesses can get the most use out of the information
Trusting new technology
According to a 2016 Unit4 survey, Australian office workers are spending 636 hours per year completing administrative or repetitive tasks. This is the equivalent of 80 work days or roughly one-third of the working year. In fact, they lose more time to administration than their global counterparts.
The survey revealed that 80 percent of 1,505 office-based employees from 11 countries would welcome and trust new technology to make them more productive at work. By contrast, respondents complained that administrative tasks take up too much of their time, preventing them from focusing on their value-add primary duties.
On a daily basis, an average of:
52% of employees handle administrative tasks

42% collate and enter data manually

32% analyse data

23% produce reports manually

22% enter timesheet data and track project information

17% handle invoices
Across all countries surveyed, an average total of 552 hours annually is spent accomplishing tasks that could be automated. Two-thirds or more of office workers in each country felt that automation of administrative tasks would improve their productivity. And more than half of all office workers surveyed either agree or strongly agree that implementing automated intelligence technology is imperative for staying competitive in the marketplace.
With this in mind, businesses should be ready to embrace self-driving software. After all, the organisations that transition to automation will have the best technology, supporting the best people, delivering more value to their customers than their competitors.