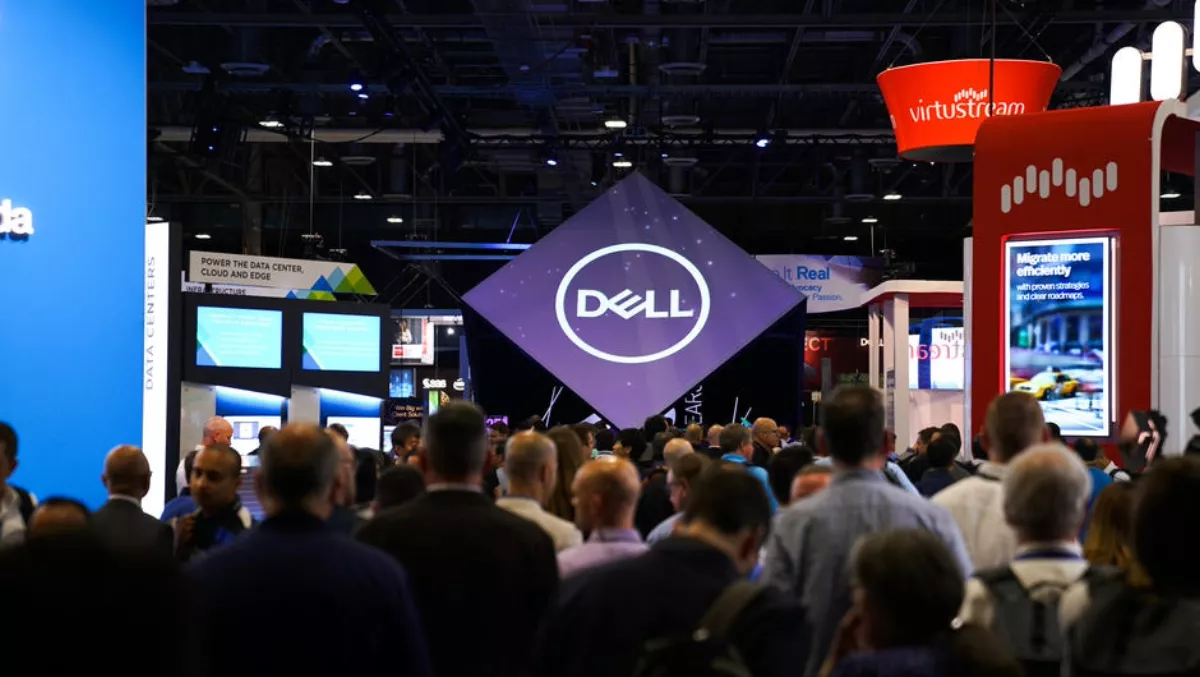 Server spotlight: Dell releases two new four socket PowerEdge servers
FYI, this story is more than a year old
During the tech giant's annual event in Las Vegas, Dell Technologies released two new four-socket servers as apart of the 14th generation PowerEdge server portfolio and also the Dell Precision Optimizer 5.0.
The new releases push forward the company's machine learning and artificial intelligence (AI) vision and see Dell forge alliances with Intel for AI and Dell EMC Ready Solutions for machine learning.
According to the recently updated Enterprise Strategy Group (ESG) 2018 IT Transformation Maturity Curve Index, commissioned by Dell EMC, transformed companies are 18X more likely to make better and faster data-driven decisions than their competition.
Additionally, the report finds "transformed" companies are 22X as likely to be ahead of the competition with new products and services to market.
Dell's ice chairman of products and operations Jeff Clarke, says the Internet of Things (IoT) is driving an onslaught of data and compute at the edge, requiring organisations to embrace an end-to-end IT infrastructure strategy that can effectively, efficiently and quickly mine all that data into business intelligence gold.
"This is where the power of AI and machine learning becomes real – when organisations can deliver better products, services, solutions and experiences based on data-driven decisions."
"And that's the business we're in - better business outcomes made possible by end-to-end solutions fueled by data - from the PC workstation, to the data center and applications running in the cloud." he adds.
Dell Precision Optimizer 5.0
Dell claims the Dell Precision Optimizer 5.0 uses AI to automatically adjust applications running on Dell Precious workstations to maximise performance and offer customers the following benefits:
Custom-optimizing applications: Dell Precision Optimizer learns each application's behavior in the background and uses that data to employ a trained machine learning model that will automatically adjust the system to optimised settings and deliver up to 394% improvement in application performance.
Automating systems configuration adjustments: Once activated and a supported application is launched, the software automatically adjusts system configurations such as CPU, memory, storage, graphics and operating system settings.
According to Dell, this allows workers to quickly improve workstation performance when switching between applications and projects, like moving from detailed CAD design to high fidelity visualisation of the design.
Expanded Dell EMC PowerEdge server portfolio
The two new four socket servers - PowerEdge R940xa and PowerEdge R840 - feature the performance density of Intel Xeon Scalable processors (up to 112 processing cores) and massive memory (up to 6TB of memory and NVDIMM options).
According to Dell, the servers allow customers to:
Rapidly transform data insights into business outcomes with the Dell EMC PowerEdge R940xa, which is designed to accelerate databases for business-critical applications without cloud fees and security risks.
It improves application performance by combining up to four CPUs with four graphics processing units (GPUs) in a powerful 1:1 ratio, and it enables low-latency with direct-attached non-volatile memory express (NVMe) drives.
Drive faster insights to better engage with customers and accelerate innovation with the Dell EMC PowerEdge R840 server, which is designed for in-database analytics.
Brytlyt CEO Richard Feyns comments on the new server release, claiming: "By using GPUs along with CPUs, Brytlyt is able to provide sub-second response on billions of rows of data that previously would have taken 20 minutes."
"We are thrilled to see Dell EMC PowerEdge R940xa bring together the very latest server technologies, such as a 1:1 CPU to GPU ratio, integrated security and intelligent automation with large internal storage."
"The R940xa is a powerhouse server for machine learning and other data-intensive workloads," he continues.
The Dell Precision Optimizer is available globally now, while the Dell EMC PowerEdge R940xa and R840 will be available globally May 22.
Related stories
Top stories