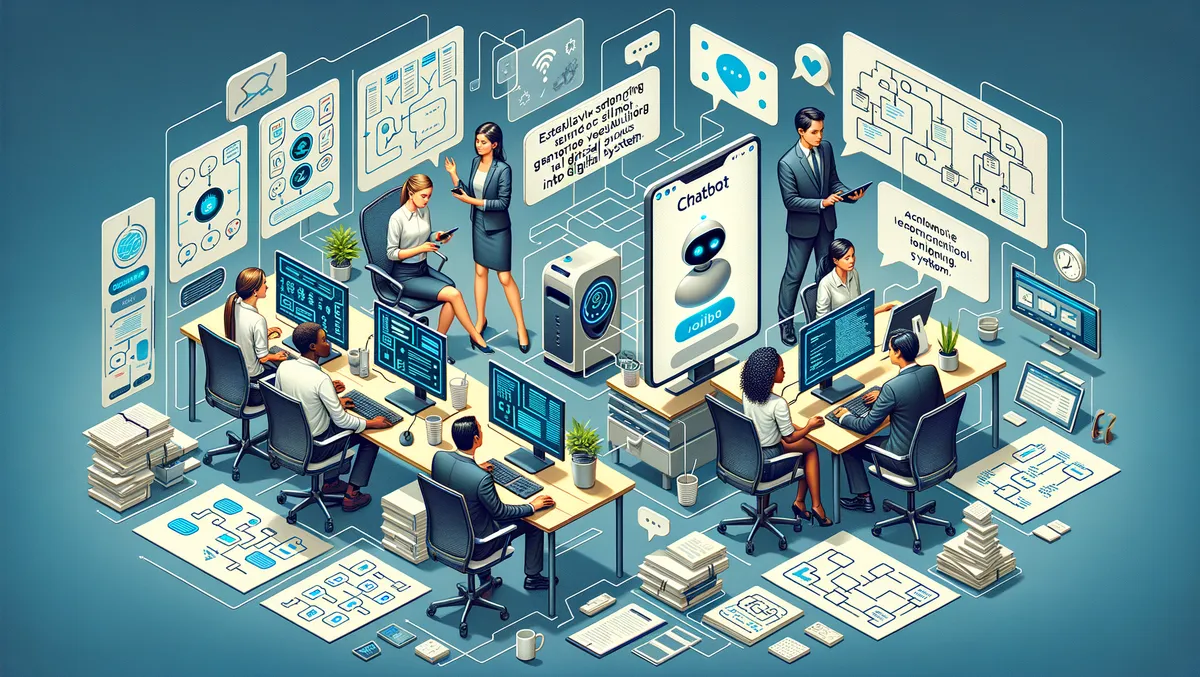 ServiceNow expands AI portfolio with powerful generative AI capabilities
Fri, 17th Nov 2023
By Sean Mitchell, Publisher
ServiceNow has launched a significant expansion to its Now Assist generative AI portfolio, offering new capabilities to transform services and boost productivity. The latest powerful GenAI solutions have been embedded into the ServiceNow Platform and are now available to all customers.
New capabilities such as Now Assist in Virtual Agent can aid organisations in creating and deploying advanced generative AI chat experiences in 15 minutes or less, with the help of enhanced guided setup capabilities. This not only solves issues swiftly but also enables organisations to increase call deflection rates, therefore making their operations more efficient and effective.
Another new feature, Flow Generation, facilitates the conversion of plain text into low-code workflows, eliminating the need for developers to manually create flow automations from scratch. This promising advancement will improve the time-to-value for businesses and also significantly reduce the automation backlog.
In addition, Now Assist for Field Service Management taps into the power of generative AI to access all activity, parts, and incidental data, offering concise summaries of work order tasks. This feature is particularly vital for field technicians who frequently move between sites, relying on mobile devices to complete their work.
Gartner predicts that between 2023 and 2027, $3 Trillion will be invested in AI, with GenAI accounting for 36% of the total AI Spending. As more and more organisations incorporate GenAI, numerous ServiceNow customers have begun to witness improvements in cost savings, growth, cross-enterprise efficiency, and productivity enhancement.
"Our customers are confronting increasingly complex and competitive dynamics across industries and AI is the key to facilitating faster execution, smarter decision-making, and enhanced business agility," said CJ Desai, president and chief operating officer at ServiceNow. The company aims to integrate generative AI into the core of the Now Platform, making it easier for organisations to securely harness AI and maximise business performance.
ServiceNow's new solutions include Now Assist in Virtual Agent, flow generation, and Now Assist for Field Service Management (FSM), which are aimed at reducing time spent on searching, summarising, and creating basic information while also enabling conversational self-service, incident deflection, and workflow automation.
Leading companies, including NVIDIA, have adopted Now Assist. Sonu Nayyar, NVIDIA's chief information officer, explains, "Leading companies around the world are using generative AI to transform productivity. Our team will be using NVIDIA-powered ServiceNow Now Assist features like case summarisation and question-answering to bring efficiencies to our operations with generative AI."
The new solutions announced by ServiceNow reflect the company's long-term commitment to providing secure, enterprise-wide, generative AI solutions that link seamlessly to workflows. This confluence of technologies is propelling the value of the Now Platform, thus facilitating even faster time-to-value for customers.
The recently announced capabilities mean that ServiceNow's intelligent platform can hasten digital transformation by incorporating a natural language GenAI interface that smoothly connects with the service catalogue, thus simplifying access to information, desired actions, and bolstering the pace of cross-organisational execution.