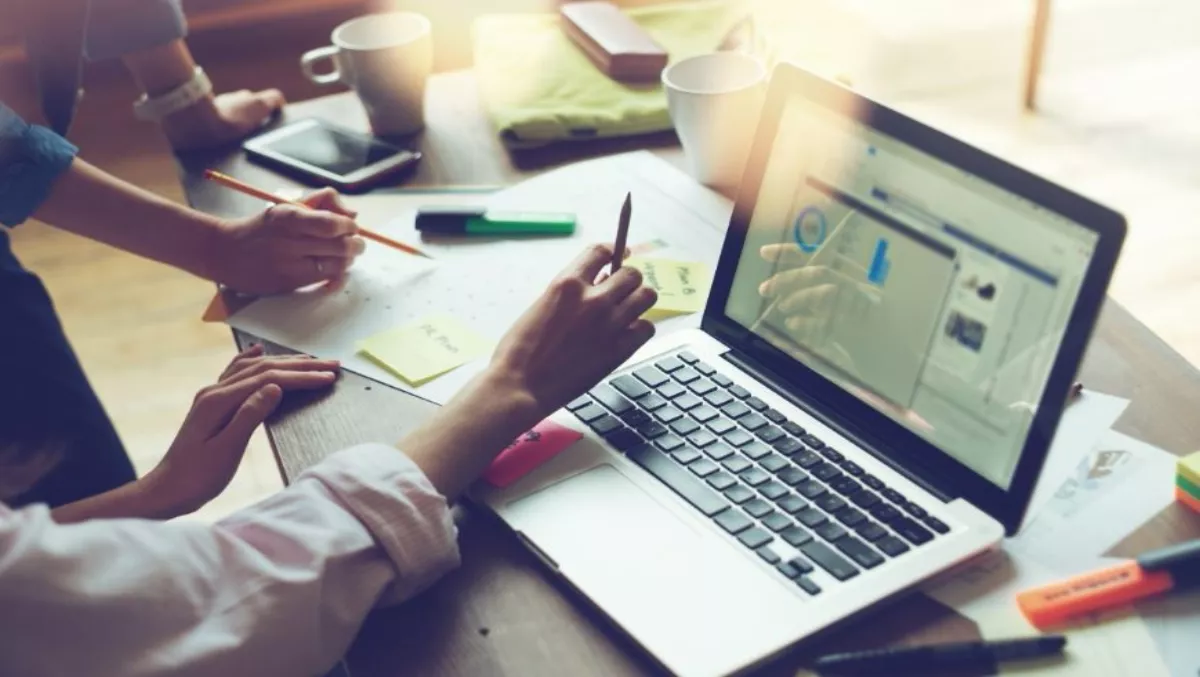 Shimano AU and Ricoh streamline warranty claims processing
FYI, this story is more than a year old
Ricoh announced the successful deployment of its Laserfiche Avante workflow business management solution at Shimano Oceania Holdings, the Australian subsidiary of Shimano, a global manufacturing and distribution organisation. The Ricoh solution transforms Shimano's entire Australian warranty claims process by providing a purpose-built workflow to guide the warranty process from start to finish.
This has resulted in a reduction in call volumes and improved visibility across the warranty process.
More accurate and timely reporting has also been made possible with Shimano anticipating a slash of up to 30 hours per month in time it takes to generate reports. The decision by Shimano to deploy the Ricoh solution follows sales growth in the Australian subsidiary's business and a renewed focus on ensuring claims are processed quickly and efficiently.
Shimano Oceania IT manager Tim Clarke says, "Up until recently, the warranty process handled by our dealers was very manual in nature.
"Dealer staff had to print out forms and fill them in by hand and then capture the data in Excel spreadsheets."
This resulted in a lack of visibility on the progress of warranty claims for dealers and distributors which led to higher service call volumes and also made it difficult for Shimano's internal warranty team to ensure it had the resources and stock available to process claims within a reasonable time period.
Clarke continues, "We had an internal reporting requirement that meant we had to capture certain data about the product and the claim and pass it back to Shimano in Japan.
"This reporting could take up to two hours per day and resulted in duplicated effort on the part of our technicians."
"After seeing Laserfiche in action, it quickly became apparent that it would help us in resolving issues, not only with our warranty process but also with many other processes across the business."
Following the deployment of the Ricoh solution over a period of three months, Shimano's warranty claims process has been completely transformed. Dealers are able to lodge claims using a self-service web portal that removes the need for paper trails.
The web portal is accessible via the company's eCommerce site which passes along details such as the dealer account code which is matched against the Shimano ERP system.
This, in turn, populates details such as delivery address information and all they need to enter is their name, phone number, and email address.
When an end user has a problem with a Shimano part, they return this to either their dealer or distributor where it was purchased from and the warranty process is initiated by that dealer or distributor completing and submitting an electronic form through their portal.
All warranty service requests are stored in a Laserfiche folder which significantly improves the retrieval and accessibility of documents.
This has ended the company's dependency on paper forms as well as saving costs by increasing efficiency and driving compliance because the audit trail history is captured automatically.
Clarke concludes, "In the IT department, we can use it to automate user creation and are investigating the possibility of using Laserfiche as our primary asset register."
"I'd be surprised if it couldn't improve at least 80% of our current processes."
"When you think outside the square, Laserfiche is an amazingly powerful and flexible tool."
Related stories
Top stories