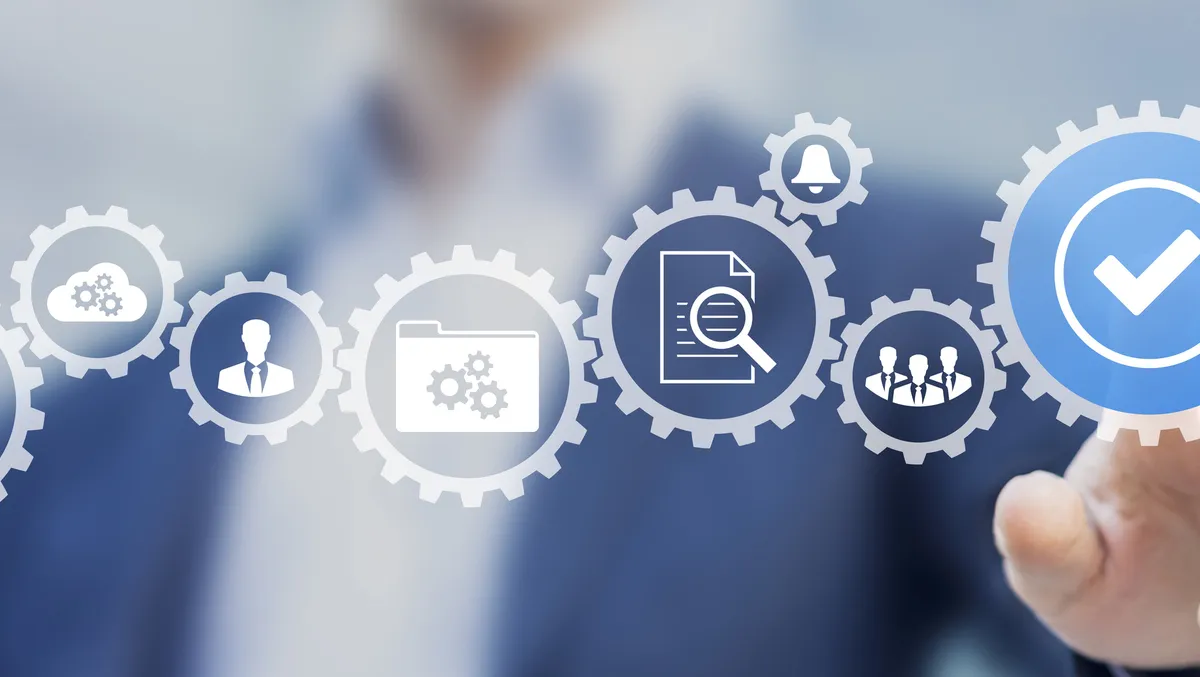 Siemens and Paessler extend partnership, empower industrial software
At the Hannover Fair in April 2023, Siemens and Paessler strengthened their association in the industrial space with the confirmation that Paessler PRTG is an essential part of Siemens' Lifecycle Management Suite (LMS).
Daniel Leese, Product Manager of the Lifecycle Management Suite at Siemens, explains the role of PRTG in the Lifecycle Management Suite.
He says, "With Paessler's PRTG we will extend our Lifecycle Management Suite by a state-of-the-art IT/OT online monitoring solution. This allows our customers to automatically generate a Reactive Maintenance Work package. As a result, IT and OT monitoring data and alarms from PRTG can be easily integrated into the workflows and processes of engineers and technicians.
"This development builds on the partnership between Siemens and Paessler. Both companies already worked together in the past, but now they are taking their relationship to a strategic level to leverage the strengths of Siemens and PRTG in the industrial sphere."
PRTG is already used with Siemens' Industrial Automation DataCenter (IADC), which can be maintained by LMS.
It monitors the various components of the IADC, displays the collected monitoring data in dashboards, and alerts system administrators of any failures. This helps to ensure the excellent performance and uninterrupted operation of the data center. Furthermore, PRTG provides LMS with transparency across IT and OT.
Helmut Binder, CEO of Paessler, says he highly values the ongoing trust that Siemens has shown in Paessler PRTG monitoring software.
Binder says, "It is an honor that a world-class company like Siemens, with its reputation for innovation and quality, has chosen our Paessler PRTG monitoring solution to complement their industrial offerings. This highlights not only the versatility and reliability of our monitoring software but also the value it delivers in industrial settings."
In recent years, Paessler has extended its monitoring focus beyond IT and into the world of OT and IIoT and is already monitoring industrial infrastructure across the world.
Paessler took another step into OT by releasing Paessler PRTG OPC UA Server, a product extension that provides supervisory and control systems (like SCADA) with monitoring and alarm data from PRTG.
Siemens is a technology company focused on industry, infrastructure, transport, and healthcare. The company creates technology to help develop more resource-efficient factories, resilient supply chains, and smarter buildings and grids, to cleaner and more comfortable transportation as well as advanced healthcare.
Siemens also owns a majority stake in the publicly listed company Siemens Healthineers, a global medical technology provider. In addition, Siemens holds a minority stake in Siemens Energy, a global specialist in the transmission and generation of electrical power.
Paessler offers monitoring solutions for businesses across all industries and all sizes, from SMB to large enterprises. Paessler works with an ecosystem of partners, and together they tackle the monitoring challenges of an ever-changing world.