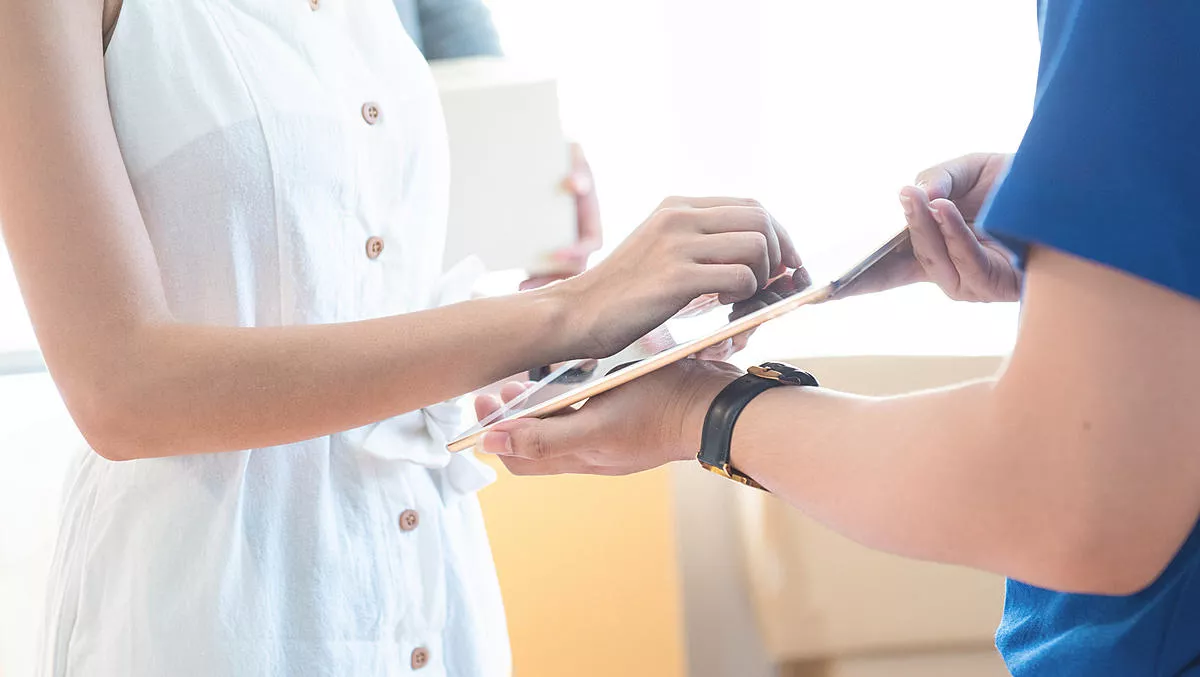 Sign on Glass is a green initiative that reduces costs and increases productivity
Fri, 27th Mar 2020
FYI, this story is more than a year old
Sustainability and climate change have risen to be in the top five significant concerns Australia's business leaders face in 2020. It's likely that this year will see more companies changing their processes and undergoing digital transformation journeys to reduce their environmental impact, according to Upstream.
Mounds of paperwork typify administration processes for most businesses, with filing cabinets full of receipts, invoices, delivery notifications, job and time sheets, and compliance and service documentation. And, if there isn't a good filing system in place, finding a particular document can be time consuming and even nearly impossible at times.
When it comes to proof of delivery (POD) processes, this usually includes multiple copies of documents, manually filling out paperwork and ensuring the right physical documents are given to the delivery drivers, customers, and the office at the end of each day.
This creates issues for businesses such as: excess paper usage, which has a negative environmental impact; time-intensive processes mean staff members aren't as productive as they could be; having to return to the office to hand in physical documents is inefficient; and paper-based documents can easily get lost, destroyed or misfiled, creating difficulties in proving that deliveries occurred, making it challenging to address disputes and often impacting cashflow.
Sign on Glass (SoG) is a simple, easy-to-use technology that replaces the mountains of paperwork associated with POD processes. It is a much more environmentally-friendly way of operating that reduces both the need for excessive printing and the costs involved.
Rather than traditional methods that involve paperwork being shuffled from one location to another, SoG only requires a tablet or similar electronic device. It manages and stores the digital files in a company's document management system via an integrated solution.
To provide greater flexibility for personnel in the field, accessing, processing and lodging documents has been made simple through digitisation. The same process can be used for multiple functions, such as: deliveries and distribution; invoices and other transactional documents; service and maintenance job sheets; and logging compliance checks and requirements.
Previously, the costs involved in having a digital proof of delivery solution were exorbitant due to additional device and tablet requirements. This huge investment in hardware made it unviable for many companies.
Now, with the maturity of SoG technology, the paperless digital POD solution can be deployed to existing devices. The solution can be pushed out onto any mobile device or tablet, saving businesses money by optimising current company resources instead of requiring new ones. It can also be easily distributed across employees and even provided to third-party contractors to make processes simpler by using one, centralised process and platform.
The solution is customised to your business's existing processes and is enhanced through the digitisation: the appropriate document is generated on the device; the digital transaction is completed; and the document is stored in the system, able to be retrieved or viewed at any time.