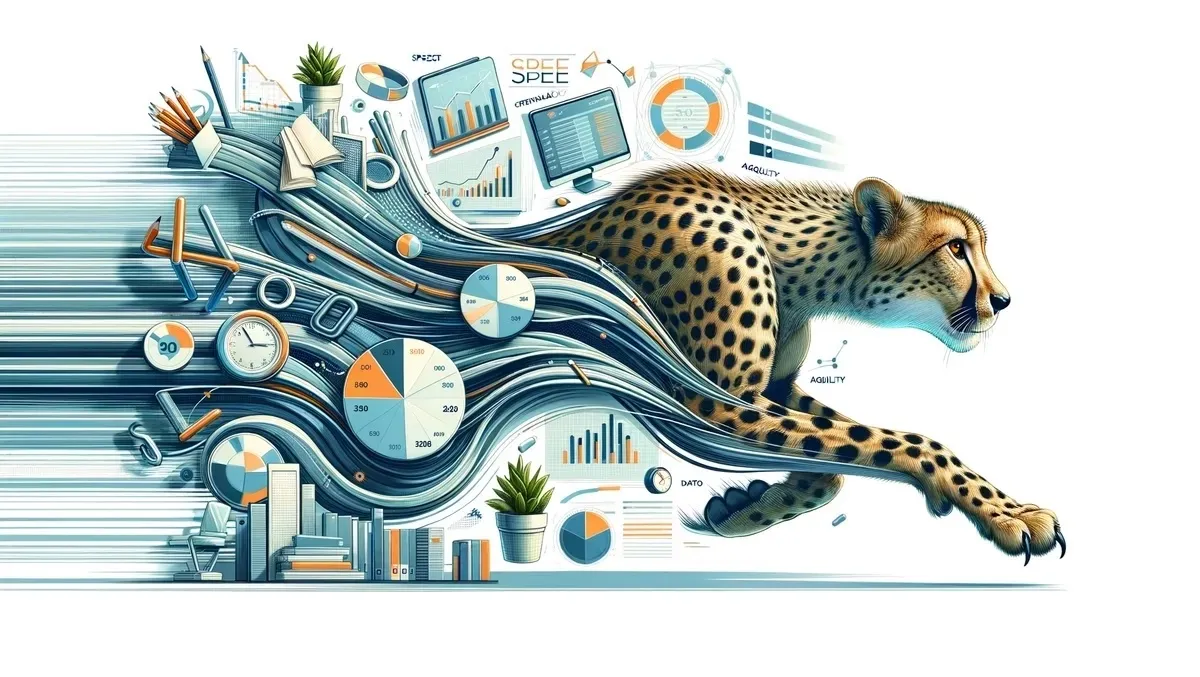 'Significant resiliency gap' found in businesses, SAS study reveals
A freshly published study issued by SAS reveals a significant lag in business resilience, indicating that many organisations are encountering unanticipated challenges, particularly in the fields of speed, agility, and data literacy.
The acquired insights assert a critical "resiliency gap" in businesses, with speed and agility being key areas of struggle. It is reported that 39% of executives characterised their organisations as having low resilience, marking a substantial rise from previous data samples. The study thus underscores the pivotal role of data-driven culture and literacy in fortifying business resilience.
The results were derived from the SAS resiliency assessment tool, an exclusive online instrument that empowers business leaders to assess the resilience of their company. The data collected has thrown light on the present state of business resilience and the measures being adopted by various industry sectors to adapt and prosper amidst an ever-changing business landscape.
In the earlier part of this year, SAS had issued a global report titled "Resiliency Rules", which examined the prevalent state of business resilience and the actions being undertaken by companies across various sectors such as financial services, healthcare, government, retail, and manufacturing to negotiate change and tap into opportunities. Ever since the report's release in March, data has been consistently collected from the resilience assessment tool to observe the fluctuating resilience quotient of the companies over time, based on five core "resiliency rules" delineated in the study.
"In the time we've spent collating data via the Resiliency Rules assessment tool, we've discovered organisations are less resilient, particularly concerning speed and agility, than the original Resiliency Rules sample population", notes Jay Upchurch, Executive Vice President and Chief Information Officer of SAS. He adds, "Recognising the present posture of your organisation is the initial step towards constructing a strategy to endure lasting change."
Some introspective findings from the executives who utilised the Assessment Tool, highlight that 39% categorised their organisations as having low resilience, as opposed to the 26% obtained from the Resiliency Rules sample. A lower percentage rated themselves as having either moderate or high resilience. This discrepancy may be attributed to the probability that executives from less resilient organisations were inclined to engage more with the Assessment Tool.
Of the respondents, about one-third rated their organisations as strong in light of the five resiliency rules, while 60% admitted there is scope for growth or improvement in all of these areas. The challenge was found to be greater in two main areas: Speed and Agility, as well as Data Culture and Literacy. However, the organisations also confirmed ongoing efforts to improve in these areas.
Steven Bakalar, Vice President of IT Digital Transformation at Georgia-Pacific and a client of SAS, affirms that "Innovation moves at the speed of information. And the faster one can acquire, share, and leverage information, the better off you're going to be. You'll be developing insights or learnings that you can then translate into actionable steps."
Further, SAS fosters resilience in the face of disruption by investing in core data science across the breadth of business units. Gautam Khera, an industry consultant and advanced manufacturing executive, states, "This enables organisations to predict what's needed, whether manufacturing a product, managing supply chain, or trying to understand customer response. Having that flow of data and teams of people - engineers, citizen scientists, business analysts and data scientists - enabled and ready is truly the key to being resilient."