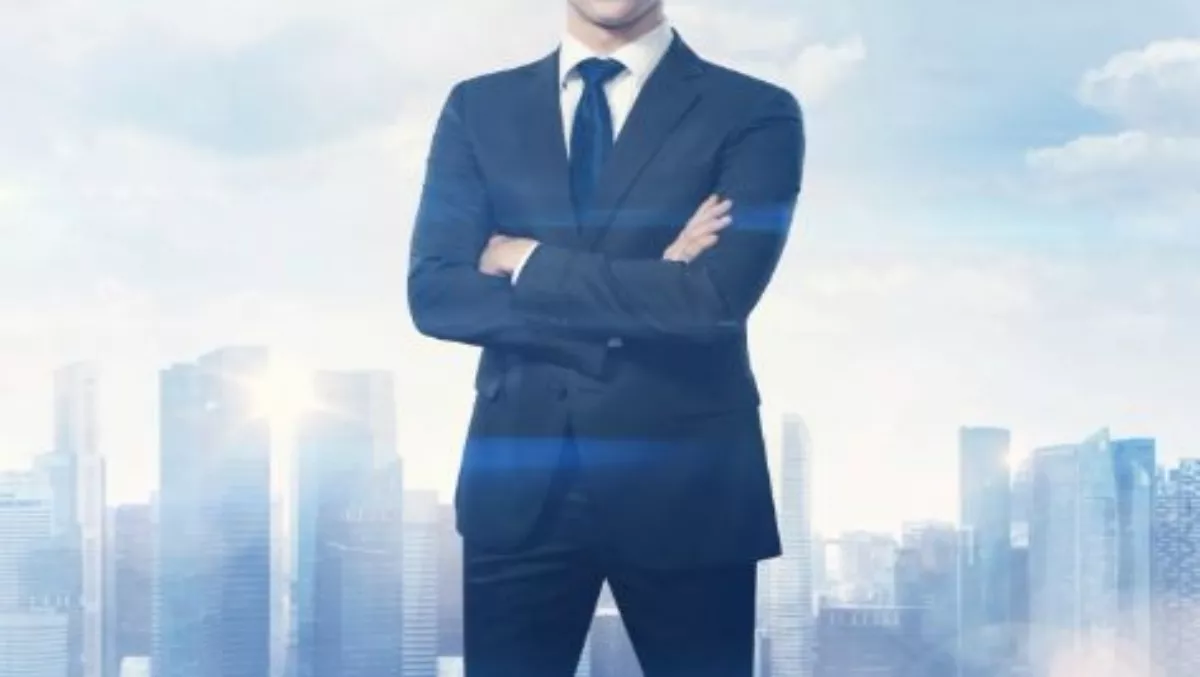 Silver Peak makes strong play in SD-WAN market
FYI, this story is more than a year old
Silver Peak is set to expand its Unity EdgeConnect ecosystem for building software-defined WANs (SD-WANs) thanks to alliances with Infoblox, Nutanix and Zscaler.
Damon Ennis, Silver Peak SVP of products, says these alliances enable Silver Peak to take its Unity EdgeConnect 'to the next level', enabling customers to build a broadband WAN that interoperates with leading networking, infrastructure, and internet security technologies.
"Silver Peak is dramatically reducing the cost and complexity of building a WAN through broadband internet connectivity, and our simplified deployment options pave the path to a 'thin' branch office architecture.
"By joining forces with Infoblox, Nutanix and Zscaler, customers benefit by having more options to quickly connect, secure and scale their branch offices," says Ennis.
With combined interoperability options with each of these vendors, Silver Peak is capable of creating agile broadband WAN that also powers performance improvements to any form of connectivity.
According to Silver Peak, key benefits for customers includes:
Flexibility: Customers can rapidly and non-disruptively augment or replace their MPLS networks with any form of broadband connectivity.
Visibility and control: Customers benefit from unprecedented levels of visibility into both legacy and cloud applications and gain the unique ability to centrally assign business intent policies to secure and control all WAN traffic.
Performance: End-user satisfaction is significantly improved due to consistent and significantly enhanced application performance.
Savings: Silver Peak can lower connectivity, equipment and network administration costs by up to 90% by enabling customers to leverage lower-cost internet bandwidth.
Silver Peak has highlighted the significance of each of the alliances, and how each vendor expands the EdgeConnect ecosystem.
Infoblox centralises and helps to secure DNS, DHCP, and IP address management
Infoblox provides integrated and centrally-managed DNS, DHCP, and IP address management (DDI) to support evolving IT needs while providing high standards for service uptime, operational efficiencies, security, and IT ecosystem integration, says Silver Peak.
While Silver Peak EdgeConnect appliances allow new sites to be connected in minutes, the Infoblox DDI solution helps to reduce the amount of time it takes to deploy network services to those remote sites.
Silver Peak Unity EdgeConnect DHCP and DNS forwarding supports centralised Infoblox deployments (in either a data center or regional hub) enabling centralised, scalable management of DDI services and is transparent to end-users and applications.
"Silver Peak has made WAN connectivity in the branch simple, fast and lightweight, and our industry leading position in the network complements EdgeConnect deployments by helping to centralise and secure DDI functions that speed service delivery," says Jonathan Gohstand, Infoblox vice president of product management.
"We look forward to providing our joint customers with this new interoperability that will further minimise the amount of network infrastructure in the branch and help customers reduce their branch networking costs," he says.
Nutanix offers hyperconverged infrastructure for virtual EdgeConnect deployments
Nutanix delivers invisible infrastructure for next-generation enterprise computing by integrating storage, compute and virtualisation into a turnkey hyperconverged solution.
Built on a distributed web-scale architecture, a single Nutanix solution can simultaneously run many workloads, including Silver Peak Unity EdgeConnect virtual appliances.
The combination of Nutanix and Silver Peak EdgeConnect virtual appliances provides customers faster ROI, flexibility and simplified SD-WAN deployments across data centers, regional hubs, and branch offices.
"Nutanix reduces IT complexity for customers, providing a cost-effective option for deploying Silver Peak's EdgeConnect virtual appliances in the branch," said Venugopal Pai, Nutanix vice president, global alliances and business development.
"By eliminating the requirement for multiple, proprietary hardware appliances in the branch and in the data center, we are giving customers more flexibility and choice for implementing Silver Peak's SD-WAN solution," Pai says.
Zscaler secures broadband internet traffic from the branch
Zscaler's award-winning Security-as-a-Service platform delivers a safe and productive internet experience for users, regardless of device and location.
Operating in more than 100 data centers distributed around the globe, Zscaler delivers unified, carrier-grade internet security, advanced persistent threat (APT) protection, data loss prevention, SSL decryption, traffic shaping, policy management, and threat intelligence - all without the need for on-premise hardware, appliances or software.
When Silver Peak's Unity EdgeConnect is deployed directly onto the internet in branch offices, Zscaler enables employees to access the internet securely by scanning all incoming and outgoing traffic between the EdgeConnect appliances and the internet to identify and block potential threats and to protect intellectual property.
"Enterprise applications are moving to the cloud and the traditional appliance-based approach to security is far too complex and cost-prohibitive in the branch," says Punit Minocha, Zscaler vice president business development and mobile solutions.
"With Zscaler, Silver Peak customers can be assured that their employees can access the Internet securely.
"Just as Silver Peak EdgeConnect can be deployed in branch offices in minutes, Zscaler's cloud-based security can be implemented at scale in minutes to protect users in the branch with a safe and productive experience as they access applications in the cloud," Minocha says.
Related stories
Top stories