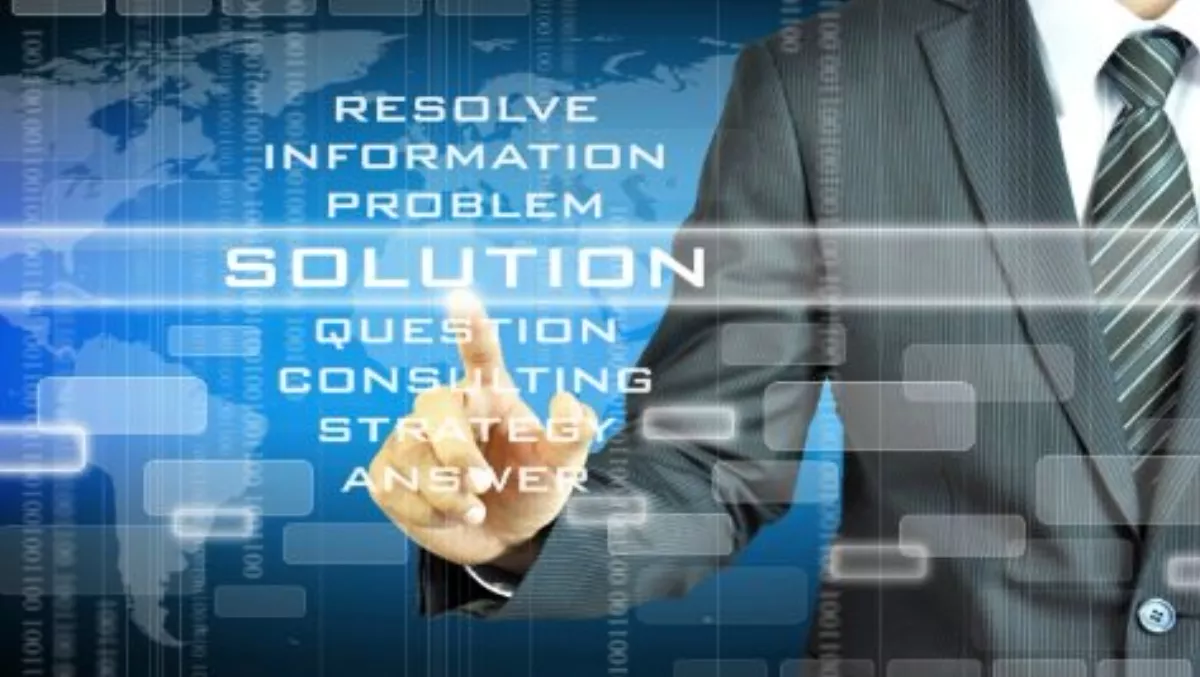 SimpliVity's latest release, backed by five guarantees
FYI, this story is more than a year old
SimpliVity has launched its new OmniStack 3.0 Data Virtualisation Platform - which is reportedly its most 'robust' product launch since the company was founded.
SimpliVity is the vendor to assimilate all IT infrastructure, management and services below the hypervisor.
The third-generation of SimpliVity's hyperconverged infrastructure software introduces new capabilities for multi-site and single-site deployments, advanced data protection features, and technology guarantees for customers.
SimpliVity hyperconverged infrastructure with OmniStack 3.0 includes enterprise-grade scalability, performance, and data protection for single and multi-site deployments.
It includes new, automatic multi-site network discovery, including support for hub and spoke configurations, and addresses the complex management and data protection requirements of enterprises with remote office/branch offices.
Furthermore, SimpliVity's new, entry-level OmniCube CN-1200 system is ideally positioned for small ROBOs at a price point that is up to 50% less than alternative hyperconverged solutions.
OmniStack 3.0 is also architected to support single-site deployments for mission-critical applications.
The release delivers up to 30% increase in performance for mission-critical workloads like Microsoft Exchange and OLTP, as well as best-in-class cost per VDI desktop with full data protection.
On top of this, the new Deployment Manager automatically discovers and makes it up to five times faster to deploy multiple nodes in parallel for single-site and multi-site deployments.
SimpliVity says new capabilities for built-in data protection further diminishes the need for traditional backup and DR solutions.
In fact, SimpliVity is the only hyperconverged vendor to introduce built-in file level restore capabilities, accelerating operational recovery for administrators.
New capabilities enable administrators to set backup policies across multiple virtual machines in one session to improve workflow efficiency, and a new reporting feature simplifies management by modelling the impact of backup frequency and retention policies to system resources before actually implementing them.
The vendor's is providing five 'hyperconvergence guarantees' to customers:
90% capacity savings across your storage and backup combined.
60-seconds or less, on average, for local backup or restore of a 1 TB VM.
3 clicks to backup, restore, clone or move a VM from a single console.
60-seconds or less, on average, to create or update backup policies for 1000s of VMs across dozens of remote sites from a single console.
Add or remove a local or remote SimpliVity system without downtime, without interruption to local or remote backups, and without reconfiguration of backup policies or IP addresses.
Simon Robinson, 451 Research vice president storage, says, "IT leaders are looking to maintain competitive operations are looking for viable on-premises alternatives to public cloud, and the simplicity, scalability and cost-effective nature of hyperconvergence make it a worthy consideration - and so, it has become the hottest space in IT infrastructure.
"As one of the pioneers in the space, SimpliVity differentiates itself with a unique Data Virtualisation Platform, which offers significant data efficiencies and built-in data protection. We're not surprised with the traction the company has seen in the market."
Jesse St. Laurent, SimpliVity vice president of product strategy, says, "As the foundation of our hyperconverged infrastructure solutions, SimpliVity's OmniStack Data Virtualisation Platform software has always differentiated the company in an increasingly crowded industry.
"Now, OmniStack 3.0 propels SimpliVity's technology leadership even further ahead, with the most robust hyperconverged platform for multi-site and single-site deployments and ongoing innovation to our built-in data protection capabilities.
"And lastly, we are so confident in our technology that we are now providing a comprehensive five-part guarantee to all customers."
Related stories
Top stories