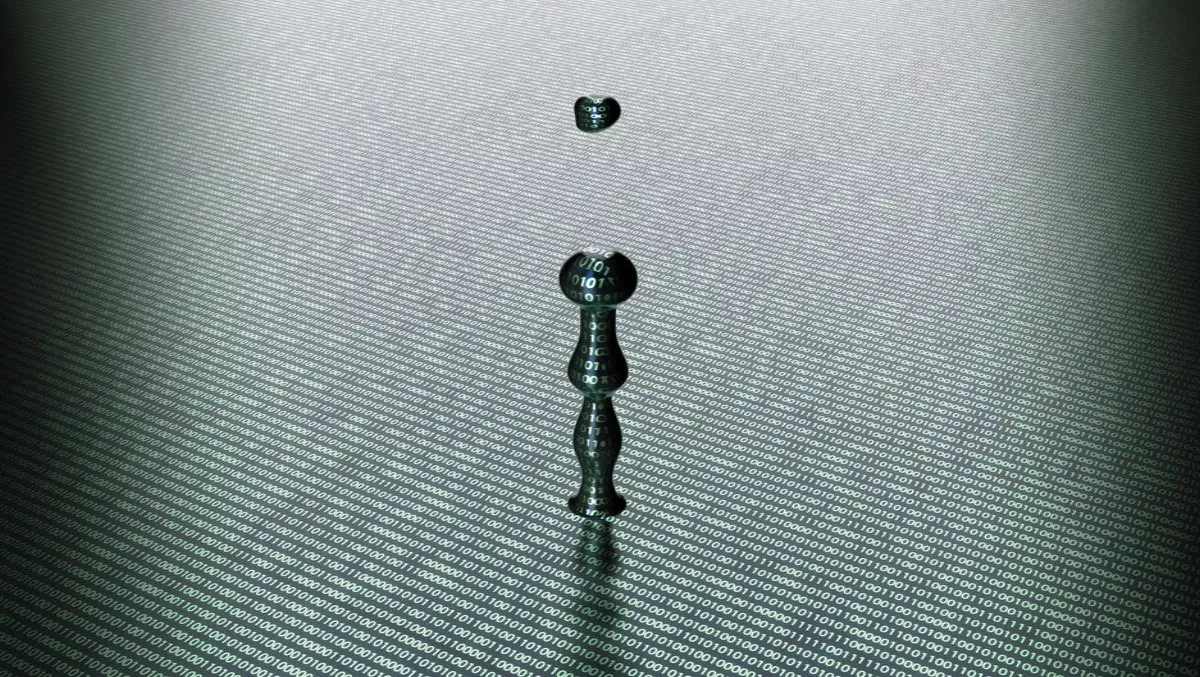 Sink or swim: 5 tips to improving your Data Lake strategy
FYI, this story is more than a year old
The Fourth Industrial Revolution is coming, and there's no way for you to hit the pause button. Your data strategy might serve you just fine today, but can it keep up with the ever increasing digitisation of your industry?
There's no doubt data is a competitive differentiator in today's economy. The insights obtained from data provides executives with the ability to foresee issues, adapt business processes and provide an unprecedented level of customer service, ultimately improving bottom line results.
Gartner says Australian businesses are switching focus from Big Data to Advanced Analytics, with new technologies and new skillsets promising to drive business innovation. But Australian enterprises can't hope to benefit from these trends without first ensuring their storage infrastructure is up to scratch and equipped to handle future data surges.
Enter the Data Lake, a single storage repository that holds your raw data in its native format and lets you store, manage, and analyse it with increased volume, security and speed. If you haven't yet considered a Data Lake for your business, now is the time. We've compiled these top five tips to get you started.
Know what the future holds
By 2020 the digital universe will reach 44 trillion gigabytes. If you invest in storage and analytics technologies now, your business will be able to capitalise on the benefits of trends like the Internet of Things and Big Data and allow you to remain competitive. Australian businesses who cannot keep up with the ever-increasing rise in data are the ones who are most vulnerable. They will find themselves in the same position video and CD stores did when streaming and downloading became the norm. So take a good look at what the future holds for your organisation and honestly answer this question: are you about to be disrupted?
Have a firm grasp on the problem or opportunity you are facing
Just like any type of IT infrastructure, your Data Lake should be designed to meet the needs of your specific organisation and tailored to suit the requirements of the vertical market you serve.
CIOs and senior executives face a complex set of priorities when it comes to transforming IT infrastructure and should set clear goals when it comes to implementing a Data Lake. Maybe you need to lower costs or simplify management processes. Perhaps you need greater control over data protection or need to encompass data at edge locations. You can't hope to resolve a problem or capitalise on an opportunity without first knowing what that problem or opportunity is. By understanding your own needs and setting realistic objectives, you're better positioned to build a Data Lake that will work best for your organisation.
Eliminate data silos by investing in a single system
Traditionally, businesses will hire numerous specialists across various departments to capture, store, analyse, protect and manage their data. According to IDC, data silos within Asia Pacific organisations are raising IT costs and security risks and limiting the ability of organisations to make insight-based decisions.
A Data Lake allows you to eliminate these data silos and expand your IT capabilities by providing your whole organisation with a single, more cost effective storage system. When all of your structured, unstructured and external data sets are stored in one place you can extract the data you need as you need it and securely store the data you don't require.
Embrace the cloud
As enterprises look to implement their Data Lake strategy, it is imperative they extend the Data Lake into the cloud. With the volume of data increasing, customers need to optimise costs and implement a solution that can automatically manage this data growth. A cloud integrated Data Lake enables businesses to optimise space in their data center, securely store frozen data and further reduce costs. The best part is, cloud stored data can still be analysed and used in real time as it remains visible and accessible to all users and applications.
Gain value through analytics
Data is meaningless until it is transformed into valuable insights. Whether descriptive, diagnostic, or predictive analytics, the greatest insights come from powerful infrastructure. Now that your raw data is located in a centralised lake, you can deploy your choice of Hadoop configurations to facilitate real time analysis.
Whether you are a B2B or B2C company, data analytics can be leveraged to gather vast insights into a business's customer-base, allowing the business to provide an unprecedented level of customer service. According to Gartner, global revenues for business intelligence and analytics are forecast to reach AUD$16.9 billion throughout 2016. As the market continues to climb, Australian businesses must ensure storage and analytics tools are up to scratch in order to compete effectively. As the data revolution continues to disrupt many industries, it is important to act now. By knowing what the future holds, understanding your business objectives and installing the right storage and analytics tools for your business, you'll be better positioned to think smart and act fast, placing you in good stead to compete, and thrive, in the new digital universe.
Article by Matthew Zwolenski, Chief Technology Officer, Dell EMC ANZ
Related stories
Top stories