Skyscanner debuts AI-powered travel discovery tool in select markets
Fri, 13th Oct 2023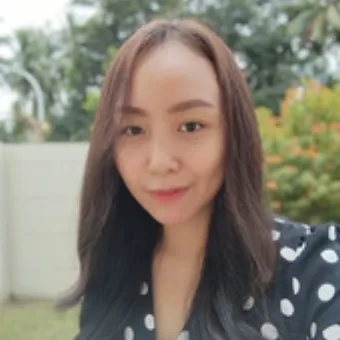 By Imee Dequito, Editor
In an industry-first move, Skyscanner, the global travel marketplace, has unveiled a groundbreaking search discovery and inspiration tool powered by generative AI. The new feature, dubbed "Dream and discover with AI," is initially launching in beta in Australia, India, and Singapore. It aims to test traveller behaviour when it comes to utilising AI for trip planning, with other markets set to follow.
The tool is a product of collaboration with OpenAI and uses Chat GPT technology. Unlike existing generative AI travel tools and chatbots, this Skyscanner innovation combines imagery with rich destination descriptions. Travellers are now not just presented with names of places but also compelling visuals and detailed accounts of each destination's unique characteristics.
Travellers can make open-ended statements and ask questions such as "Best cities for cultural tours" or "What are some hidden gems in Europe?" The tool responds by generating travel ideas and suggestions, including three destination options complete with the best flight choices. Once a destination is picked, users are redirected to Skyscanner's flight search funnel to select their flight, streamlining the planning and booking process.
Piero Sierra, Chief Product Officer at Skyscanner, remarked, "Generative AI is such an exciting technology that we as a travel industry are only just beginning to apply. 56% of travellers are coming to Skyscanner for inspiration, so with this beta launch, we are looking to understand how it might help travellers in the discovery phases of the travel planning journey, and importantly how they engage with the technology versus existing tools. This is one of many experiments we are running to see how generative AI can be incorporated into the core Skyscanner proposition—helping travellers plan and book their trip with ease and confidence—in the future."
The decision to launch the beta version in Australia, India, and Singapore is strategic, targeting markets with diverse travel behaviours. The beta phase will enable Skyscanner to gather crucial data on user engagement, feedback, and conversion. This information will be invaluable in optimising and enhancing future developments that prioritise the traveller's needs.
The launch of this AI-powered tool marks a significant shift in how travellers could approach planning their trips. Not only does it make the process more interactive and personalised, but it also leverages cutting-edge technology to offer unique and relevant suggestions. It represents a blending of technology and human aspiration, serving as an example of how AI can facilitate not just functional tasks but also creative and imaginative ones.
As Sierra noted, this is merely one of many experiments that Skyscanner is running to explore the potential of generative AI in the travel industry. Given the rich features and the promise of what AI could bring to the table, travellers and industry insiders alike will undoubtedly be watching closely as Skyscanner continues to innovate in this space.