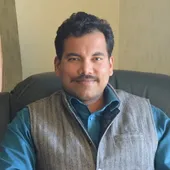 By Gaurav Sharma, Journalist
Slack has announced it will begin rolling out a completely redesigned interface and new user experience. This latest evolution of Slack will make it easier for users to stay focused and productive while simplifying access to essential tools and resources. Users will see the new design roll out over the coming months.
"Slack's redesign will feature a more intuitive layout and an enhanced user experience," claims the company. "The sidebar will become a default Home view, and for those on Enterprise Grid, they'll now have the ability to view channels from every workspace, all in Home. Several new views will help focus attention, navigate tools and conversations faster, and peek into other work with a new hover functionality. A new 'create' button will allow you to start new messages, channels, canvases, and huddles. And a new 'more' button will give you simpler access to your workflows and apps without friction."
"We know millions of people start and end their workday in Slack, so we took great care to ensure these improvements make it a more productive and pleasant home. The new experience helps teams stay better organized, focus on what's important, and quickly access a growing set of tools in Slack," says Noah Weiss, Chief Product Officer, Slack.
"In summary, what you get with the new Slack interface is a new, dedicated view for all your direct messages; one place for everything that needs your attention: mentions, threads, reactions, and app notifications; a place to stash conversations and notifications that you want to come back to; and quick access to tools to boost your productivity, like canvas, workflows, apps and more."
"Slack is the place where your organization shares information and ideas, but that's not happening solely in messages: you're creating audio and video clips, you're huddling with colleagues, you're sharing links to work in other systems, and you're using Slack as a repository to keep all of this information organized within your channels. The new design places more of these capabilities front and centre, putting more power in your hands, with fewer clicks," adds Weiss.
"Over the years, Slack's value has grown from being a helpful tool that keeps us connected to our primary platform that is essential to our operations. This new interface has further optimized our workspace, allowing us to stay better focused and keep momentum going on tasks while making it easier to quickly access our favourite tools in Slack," notes Andy Kahn, Manager of Artist Relations, Sixthman.
"Slack's mission has always been to make people's working lives simpler, more pleasant and more productive, and we've built this experience with that in mind. With more than 100 improvements to our platform in the past year alone, we're constantly putting new tools into the hands of our customers. This new foundation will help Slack deliver even more innovations to you in the months and years ahead. Starting now, the new user experience will begin rolling out to new teams, and will reach our existing users over the coming months," concludes Weiss.