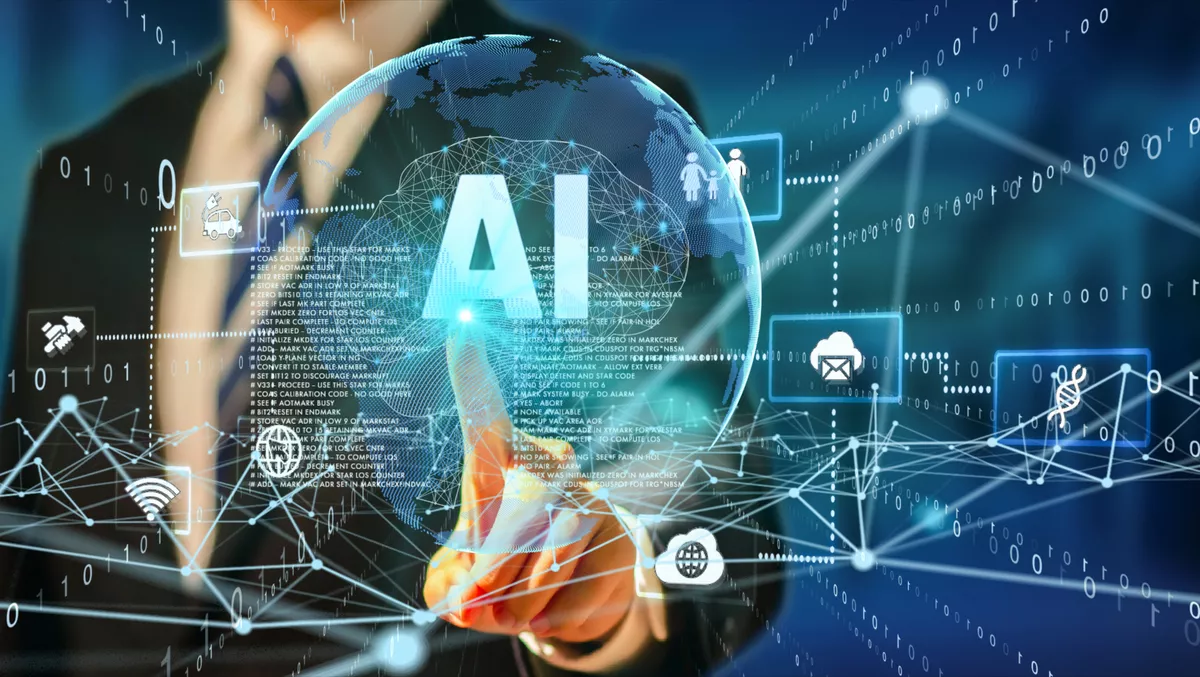 Smarter.ai has announced its £1 million pre-seed raise
Smarter.ai, a global democratised AI marketplace for SMEs, has announced its £1 million pre-seed raise.
The company announced its pre-seed raise, led by Fuel Ventures and Hambro Perks, at a time when Big Tech monopolies face growing regulatory and public scrutiny and while the pandemic has sped up the need for AI-as-a-Service (AIaaS) to solve businesses' largest challenges.
Smarter.ai says it's currently estimated that usable AI is available to the 5% of companies with sufficient resources to hire and retain skilled research data scientists to build original models. It says the exorbitant cost of leveraging AI (anywhere from US$20000 to US$1000000+), combined with a low efficacy rate, keeps companies from being able to realise the benefits of data gathering and automation, necessary components to survive, especially given the upcoming ban on data capture techniques, such as third-party tracking.
In 2021, the AI market was $93.5B, and by 2028 it is set to be $997B. Smarter.ai says AI will be an inevitable element of most business strategies in the coming years. Focusing on creating spaces where innovation is easy and cost-effective is a no-brainer.
"The pandemic has accelerated the move to online sales and automation, and the ability to use AI will be make or break for many SMEs competing with Big Tech who control the majority of talent and resources," says Smarter.ai CEO, Francesco Benincasa.
"Here at Smarter.ai, we are levelling the playing field by connecting the world's best AI solutions with consumers to enable the first 'AI creator economy', the biggest step to making AI truly ethical and democratised."
How it works
By changing the way AI projects are conceived, built and deployed, SMEs no longer have to hire teams of expensive data scientists to build out original models and now can access AI solutions through Smarter.ai's marketplace. This is achieved through a series of proprietary matching algorithms and AI-driven logic to deliver the most efficient solution customised to the business's needs, allowing all SMEs to build advanced AI solutions that were previously unattainable. And, for the first time, data scientists will be able to monetise their independent skills and know-how by selling through Smarter.ai's platform.
"We believe Smarter's strategy of empowering the AI creator economy, by matching operational models to common business needs, will completely change the way AI projects are created and delivered over the next five years," says Fuel Ventures founder and managing partner, Mark Pearson.
"The power of Smarter's AI-driven App Store, aligned to powerful global network effects, means the company is set for exponential growth, and we are proud to be associated with Smarter on such an exciting and valuable journey."
The previous 24 months have been a definitive period for the information economy, highlighting the winners and losers able to operationalise the full benefits of AI. As the world takes a more critical view of Big Tech and the accessibility of AI, Smarter.ai is changing how data can be gathered, leveraged and automated to solve today's real-world challenges.
Nicholas Sharp, head of EIS Fund at Hambro Perks, says, "For far too long, the transfer of experience and knowledge in machine learning and AI has been broken and inaccessible. Smarter AI is paving the way towards democratisation and efficiency of model deployment between individuals and enterprises."
He says the Smarter team is placed in a pole position to catalyse the shift towards decentralised development and knowledge sharing in deep tech.

Related stories
Top stories