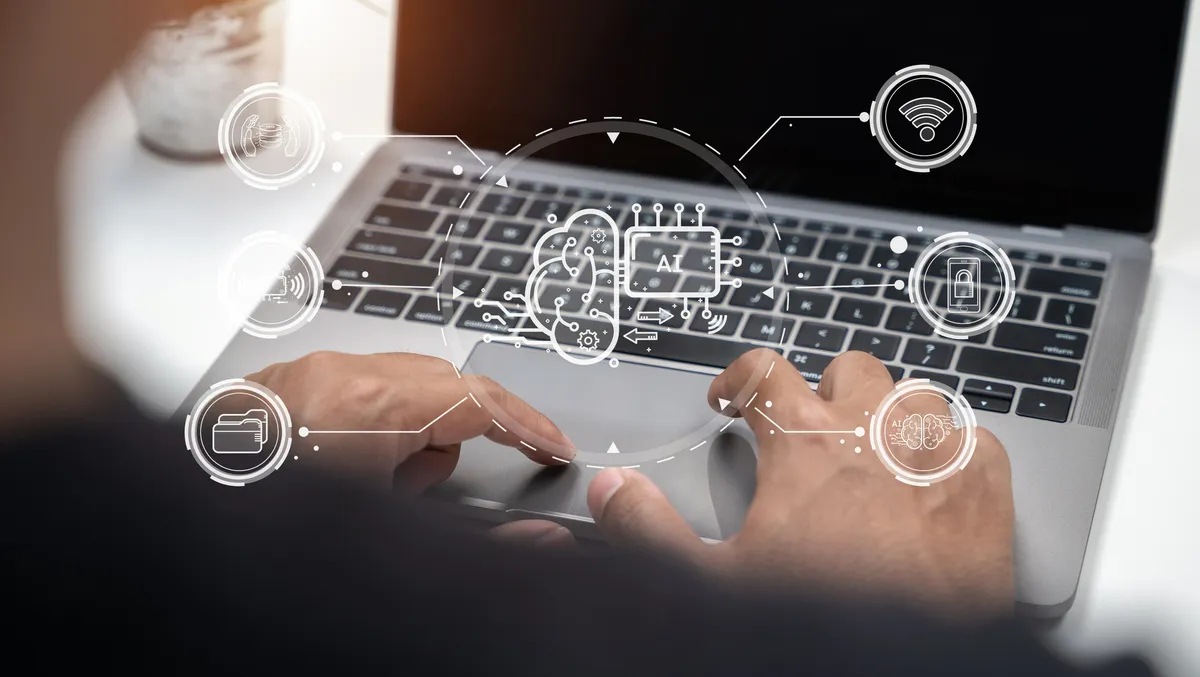 SnapLogic with world first Generative Integration Solution
SnapLogic, the generative integration platform, has announced the general availability of SnapGPT, the world's first generative integration solution.
SnapGPT is the first available generative enterprise solution designed to empower everyone to integrate faster and easier.
Leveraging open source and proprietary large-language models and artificial intelligence, SnapGPT allows users to integrate any applications or data sources with natural language.
Designed for ease of use, with SnapGPT, enterprises can eliminate costly IT backlogs and accelerate the development of new business processes, all in a secure environment.
Nancy Mustachio, Director of Enterprise Applications at Barnard College, says: "We are starting to see the initial benefits of Generative Integration. It's early days, but we can already see its potential to increase team efficiency."
"Our team of developers has used SnapGPT to create and test integration workflows in under an hour, compared to days."
"I foresee SnapGPT will continue to advance and be able to handle more complex integrations. We're excited to be at the forefront," says Mustachio.
SnapLogic's unique generative integration solution gives companies competitive advantages in innovation, creating data-driven decision-making, and seamlessly connecting diverse systems and data sources.
For integration specialists, SnapGPT streamlines workflows, reduces manual intervention and enhances development efficiency.
SnapGPT empowers employees with any job title or technical skill level to easily and quickly create workflows and data pipelines via natural language prompts in nearly 100 languages.
The platform auto-generates sample data for testing and comprehensive documentation for each integration, allowing employees to validate new business workflows and put them into production at speed.
Furthermore, users can now generate workflow and pipeline descriptions, significantly reducing integration maintenance costs.
In reducing IT integration workloads, SnapGPT acts as a tireless, intelligent co-pilot, providing contextual suggestions and real-time guidance throughout the integration process. This boosts confidence and allows self-service to users of all experience levels while eliminating strain on IT to assist, create, test and monitor integration builds.
Jeremiah Stone, CTO at SnapLogic, says: "The speed of deployment and security is top of mind for every business technology leader. SnapGPT will help any team deliver technology products and services faster, resulting in a competitive edge."
"SnapLogic is dedicated to making valuable projects and complex systems easy to integrate and ship to market."
"We started this AI journey seven years ago and are accelerating it with generative integration to spread integration from IT to all parts of the business."
"Our passion is to make the integration process intuitive and easy to remove complexity and technical debt, working faster, smarter, and more efficiently," says Stone.
SnapGPT combines large-language models, proprietary AI-powered integration automation and data and security controls. SnapGPT is part of the SnapLogic Intelligent Integration Platform and is available free of charge to new and existing customers.