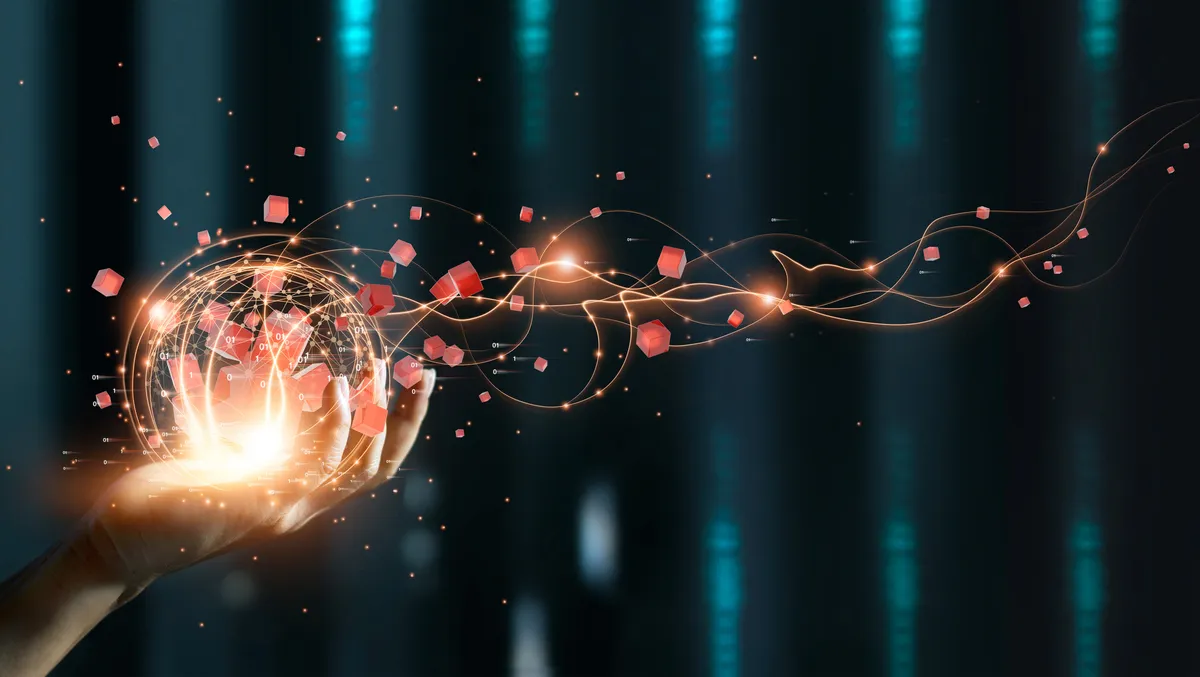 Snowflake releases numerous updates to data platform
FYI, this story is more than a year old
Snowflake has new innovations to its data platform to drive economic value for customers. With new transparent performance enhancements across its single engine, Snowflake states it is focused on helping customers to mobilise their data to run important workloads.
Snowflake is also advancing its cross-cloud Snowgrid capability, a technology layer that interconnects clouds and regions, and powers Snowflake's collaboration, data governance, and business continuity.
These new improvements to Snowgrid enable customers to further streamline collaboration with experiences and privacy preserving controls, automate data protections, and expand the scope of replication for failover, the company states.
Performance advancements for organisations
With regular improvements to its single elastic performance engine that accelerate common queries, replication speeds, new use cases, and more, customers automatically gain more value for each credit, without having to take action, the company states.
Snowflake's latest improvements continue this trend of performance enhancements, and provide new visibility into the impact of performance optimisations. Improvements include:
Faster queries: With Query Acceleration Service (public preview), Snowflake will accelerate outsized queries by providing a burst of additional resources without needing to scale up overall compute. Customers also get improved query efficiency with join elimination (generally available), alongside multiple improvements to Search Optimization for faster searches and point lookups.
Cost optimisation: With new account usage details, customers can more easily run cost-benefit analysis of services for Auto-Clustering and Search Optimisation. Specifically, customers will be able to determine the magnitude and impact of data loads or modifications on tables through new history views (private preview), and lower costs with Search Optimisation now supporting column selection (public preview) for data optimised for searches. Additionally, customers can now analyse long-running and time consuming queries more easily, and identify and resolve performance problems before they impact the end user through programmatic access to query metrics (private preview).
Enhanced cross-cloud Snowgrid capability
As organisations continue to scale their data needs, working with various teams, regions, and clouds across the globe is imperative. Snowgrid empowers these organisations with one connected experience across globally distributed teams and businesses to deliver results faster, unify governance to comply with regulations, and easily replicate more than just data for increased business continuity.
Cross-cloud collaboration
Snowflake is advancing cross-cloud collaboration to provide customers with increased flexibility when sharing data listings. Providers can share listings publicly or privately with global business ecosystems. Providers can also choose to make their data automatically available and actionable for consumers across supported regions and clouds.
New enhancements include:
Listings for private sharing: New listing discovery controls (public preview) deliver fine-grain controls for providers to list data privately, making it easier to share and collaborate internally and externally while preserving privacy. Providers can customise listings and offer usage-based pricing, while consumers get more visibility into listings with usage and query examples, as well as categorisations.
Streamlined access to data shared cross-cloud: Using cross-cloud auto-fulfilment (public preview), providers can make data immediately accessible and up-to-date for consumers, without manual intervention.
Richer usage analytics: Providers now have access to robust programmatic and visualised insights (public preview) to better understand how listings are accessed and used, in turn helping them deliver improved offerings and customer experiences.
Cross-cloud data governance
Snowflake's cross-cloud data governance is designed to simplify governance at scale, helping organisations comply with international regulations and have unified visibility across their data ecosystem. Building on Snowflake's extensive set of native data governance capabilities already available, new improvements include:
Automated data protections: Tag-based masking (generally available) can automatically assign a designated policy to sensitive columns using tags, further strengthening data protection and simplifying policy change management at scale.
Accelerated searches on masked data: Search Optimisation now supports tables with masking and row access policies (private preview), so customers can take full advantage of Snowflakes performance while maintaining privacy and compliance.
Cross-cloud business continuity
To further simplify global operations, Snowflake enables customers to replicate data and more across clouds and regions, unlocking greater levels of resiliency and ensuring minimal business disruptions in the event of a disaster, the company states.
New advancements include:
Seamless pipeline failover: In addition to replicating accounts, databases, policies, and metadata in Snowflake, customers can now replicate Streams and Tasks (public preview), so data pipelines can seamlessly work on secondary Snowflake accounts.
Streamlined configurations: Customers will be able to easily set up, manage, and failover account replication through an intuitive UI (private preview), including the ability to streamline configurations for sources, destinations, replication objects, and replication intervals.
Christian Kleinerman, Senior Vice President of Product, Snowflake, says, "Our success is predicated on our customers being successful when using Snowflake, which is why we continually strive to deliver improved performance and economic value for customers.
"With one single product, we can innovate faster, and deliver improvements that enable our customers with a unified experience across clouds and regions, so they can protect their data at cloud scale, operate more efficiently, and collaborate globally in new ways to further mobilise their data."