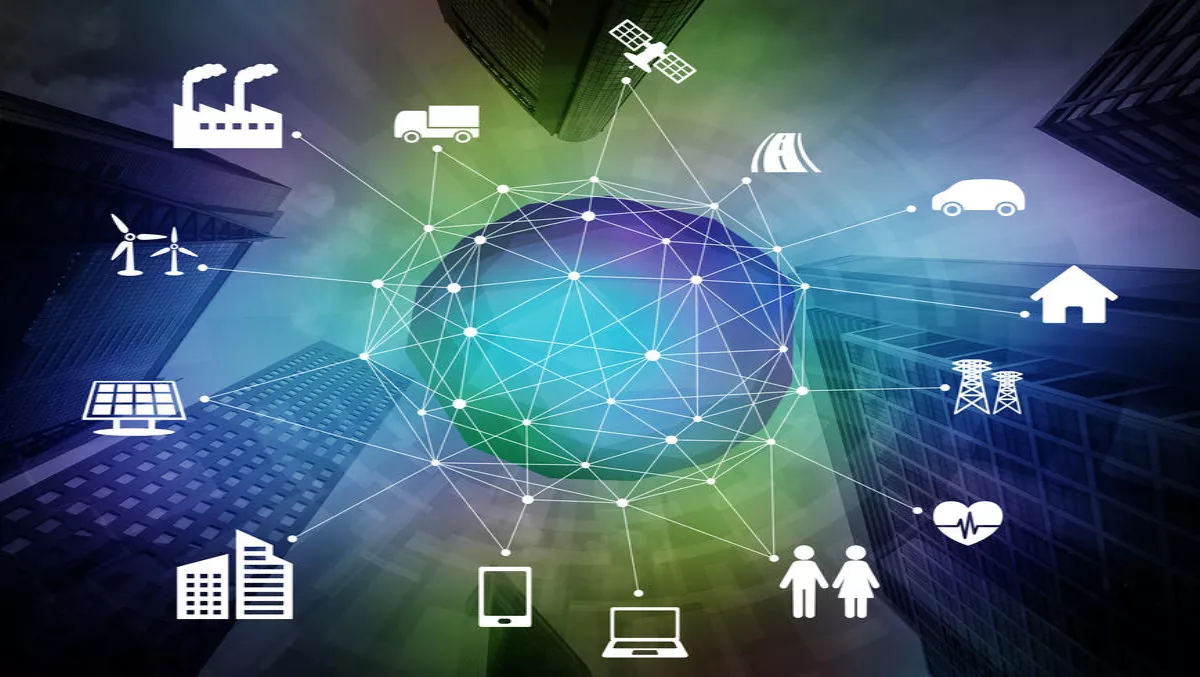 Software AG expands IoT solutions with Cumulocity IoT
FYI, this story is more than a year old
Software AG has announced the launch of Cumulocity IoT, an extended Internet of Things (IoT) technology portfolio for cloud-based IoT platform services enablement.
According to Software AG, Cumulocity IoT will address today's market demand for easy, fast, and scalable IoT solutions to support enterprises of all sizes, regardless of the level of sophistication of their IoT requirements.
As to why they developed the portfolio, Software AG point to recent market research showing that while nearly 90 percent of executives surveyed feel the Industrial Internet of Things (IIoT) is critical to their companies' success, only 16 percent have a comprehensive IIoT roadmap.
Software AG says the new Cumulocity IoT portfolio addresses this gap by offering self-service IoT solutions to enable organisations to develop their own IoT applications and solutions.
They say this will adequately support customers, partners and suppliers through innovative, collaborative digital business models and "smart" IoT products and services.
Wolfram Jost, Software AG chief technology officer says, "Cumulocity IoT is unique in that it provides enterprises with the ability to very quickly start limited scale, cloud-based IoT projects and, as their sophistication grows, be confident to build IoT platform and IoT services that will grow effortlessly with them.
"Enterprises can develop and implement IoT services at the optimal balance between risk and ambition, at their pace, at their choice," he says.
"Cumulocity IoT is already in use by leading technology companies like Deutsche Telekom, Gardner Denver, Octo Telematics, NTT Communication, Reliance Group, and many more,(which) gives us a head start in our ambition to become a leading Technology provider in the IoT domain."
The Cumulocity IoT portfolio operates at the edge - in the cloud or on-premise – and is designed to provide more freedom of choice for customers as they design, build, deploy and upgrade their enterprise IoT platform, solutions and services.
It includes a range of pre-packaged solutions such as Condition Monitoring, Predictive Maintenance and Track & Trace, as well as quick and easy device and sensor management, thus bringing the worlds of IT and operational technology (OT) together.
Cumulocity IoT combines Software AG's Digital Business Platform and the original Cumulocity products portfolio into a single portfolio.
Jost says the portfolio underlines his company's commitment to IoT, as it also recently launched a joint venture with manufacturing enterprises in the IoT area called ADAMOS.
"The purpose of (ADAMOS) is to establish global industry standards for the manufacturing sector using Software AG's Cumulocity IoT as the technology foundation.
"ADAMOS partners and their customers will be able to leverage a comprehensive IoT platform and services at a fraction of the cost of developing their own solutions in a significantly shorter period of time."
Related stories
Top stories