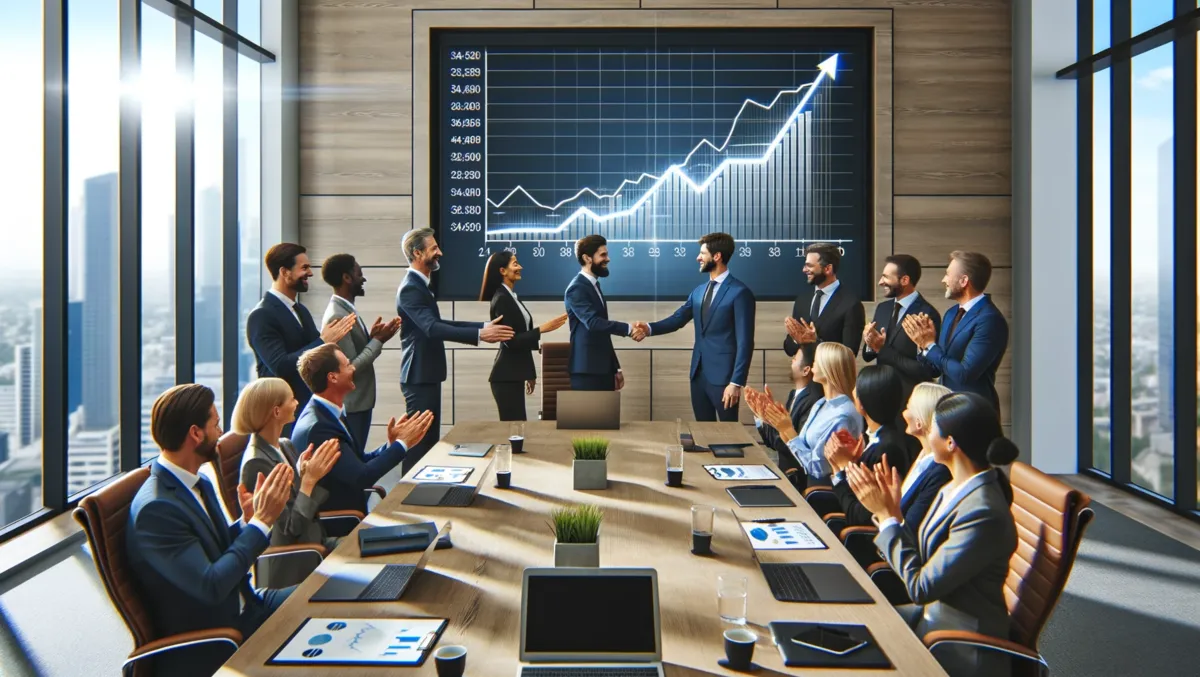 Software firm xtype secures $10.8m funding amidst rising ServiceNow demand
Thu, 26th Oct 2023
By Sean Mitchell, Publisher
Agile software delivery company, xtype, has secured $10.8m in funding amidst soaring demand in the ServiceNow market. This comes on the back of xtype's remarkable business growth in the past year, achieving a fourfold increase in revenue in just 14 months and solidifying its market presence significantly. Columbia Capital and Innerloop Capital led the investment round, with participation from SaaS Ventures and other investors.
The enterprise-focused startup plans to utilise the newly raised funds to meet growing demands and enhance its product development. xtype offers solutions to supercharge companies' ServiceNow Center of Excellence and Innovation, revolutionising the way enterprises innovate on the ServiceNow platform. Two leading organisations using xtype's solutions to transform their IT processes and applications are Zurich Insurance and Heineken.
High demand for xtype comes at a time when large enterprises heavily rely on ServiceNow to pivot to digital transformation and business workflows. Drawn to xtype's ability to augment the platform's capabilities and unlock its full potential, leading global firms are confident in xtype's products. The startup's successful fundraise is testament to the confidence investors have in its product-market fit and its proven ability to overcome customer challenges, utilising ServiceNow to its greatest potential.
The latest round of funding will mark the commencement of the company's next growth phase. This will allow xtype to promote wider adoption of its technology among enterprise accounts, enhance technical support capabilities, and invest in new product capabilities. The new capital will enable xtype to stimulate innovation and further meet the needs of large global enterprises that rely on ServiceNow. Moreover, xtype plans to refine its core product further, addressing more specific customer pains, including growing backlogs of undeployed updates, off-hour work to meet deadlines, and an inability to innovate at the pace demanded by the business.
In the past year, xtype has hit significant professional milestones securing its position in the ServiceNow ecosystem. These achievements include over 75,000 deployments using its product, hundreds of xtype View downloads from the ServiceNow app store, and attracting numerous high-profile firms such as Zurich Insurance, Heineken, major banks, and healthcare providers.
xtype co-founder and CEO, Ron Gidron stated: "This investment reaffirms our market leadership and confirms the immense confidence our investor community places in us. The financial backing empowers us to accelerate our innovation, scale our reach, and continue delivering unparalleled value to our clients." Justin Label, Managing Director of Innerloop Capital, echoed Gidron's sentiment, saying: "With this, we are eager to support the next stage of growth for the company and invest further into its unique product offering."
The ServiceNow ecosystem encompasses over 7,000 leading enterprises relying on the platform for their software deployments. With the latest funding round, xtype is poised to tap into this significant potential for growth. The agile software delivery firm will be a proud sponsor of the upcoming ServiceNow World Forum events taking place in Dallas, Toronto, and New York.
Founded in 2020, xtype is a venture-capital-backed startup reshaping the agile software delivery concept on the ServiceNow platform. xtype has collaborated with organisations such as Zurich Insurance and Heineken, large international banks, and global technology companies to date.