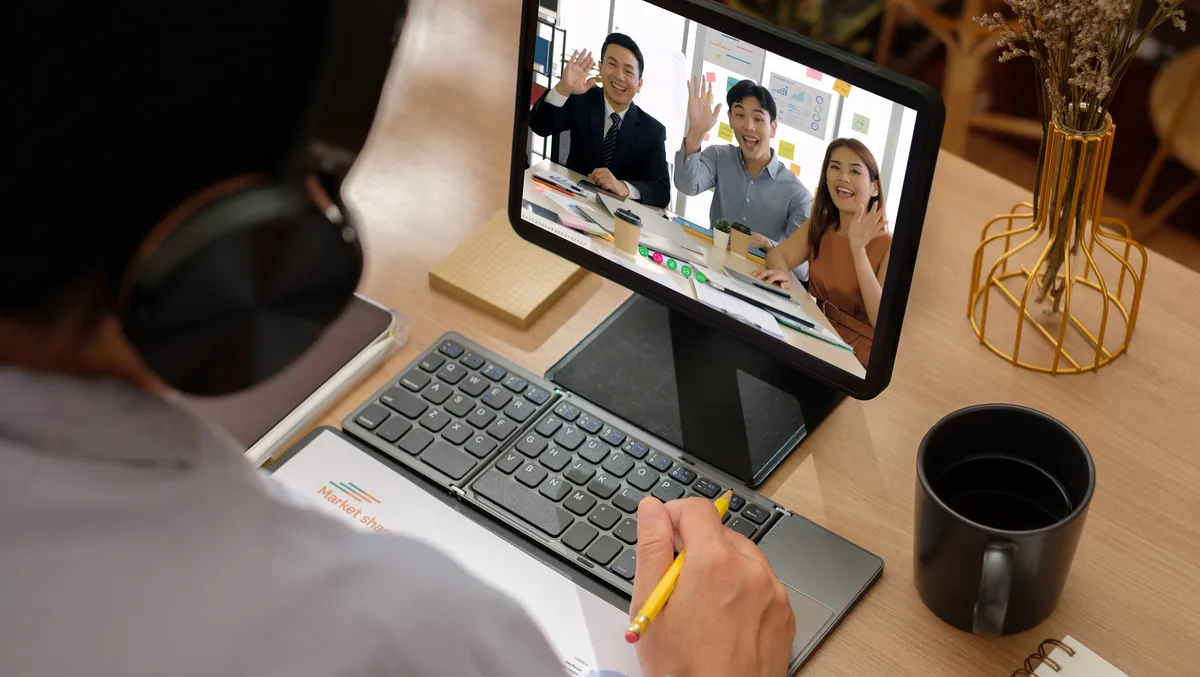 Software programs power hybrid working - Capterra report
Capterra, the B2B software search website, has revealed the results of a study on flexibility in the workplace, and how software could be the crucial tool to help businesses transition to the next stage of their remote and hybrid working environments.
Capterra interviewed nearly 1,000 employees, and the results show that the use of software programs has allowed for greater work flexibility, both in terms of schedules and location.
When provided with a list of standard software types, such as collaboration and communication, a sizable 89% of respondents indicated that they are currently using at least one of those types, with 70% clarifying that they use them daily.
Overall, 92% said that they use collaboration software, while 91% said they use communication software, a substantial majority and a sign that many businesses are already capable of going fully remote or at least introducing more flexible working conditions should they wish.
Unfortunately, some respondents are doubtful that such a move would be made - 40% indicated that they believe their company is not looking to invest in software options to allow for more workplace flexibility. On the other hand, of those that believed their company would invest, or were unsure of any plans, an impressive 77% agreed that their employer should spend more on software to achieve more flexibility.
Curiously, most survey respondents (79%) said they would agree to more flexibility at work if it meant increasing the monitoring of their tasks; these results suggest the benefits of remote working or the option of flexible hours outweigh the cons of extra supervision.
Despite 'increased stress' being marked by 59% of respondents as a negative of employee monitoring, around half also noted 'improvement and increase in productivity' (47%) and being made to feel 'more accountable for their actions' as positives.
Businesses can implement a combination of employee monitoring and flexible work to not only provide employees with greater work-life balance, but also identify issues with productivity or performance earlier, the researchers state.
Laura Burgess, Content Analyst for Capterra Australia, comments, "Adopting flexible ways of working may benefit workplace culture and improve employee retention.
"Without the use of software to help colleagues to remotely connect and collaborate on projects, for example, it seems unlikely that remote or hybrid working is possible. Therefore, it's important for companies to invest in tools that can help facilitate flexibility in the workplace."
Capterra conducted this survey online in January 2023 among 936 employees in Australia. The criteria for this study are as follows: Australian resident aged between 18 to 65 years old, employed full-time in a company with 2-250 employees, works with a computer.
Capterra is a destination for organisations to find software. The Capterra marketplace spans 95,000+ solutions across 900 software types, and offers access to more than two million verified reviews.