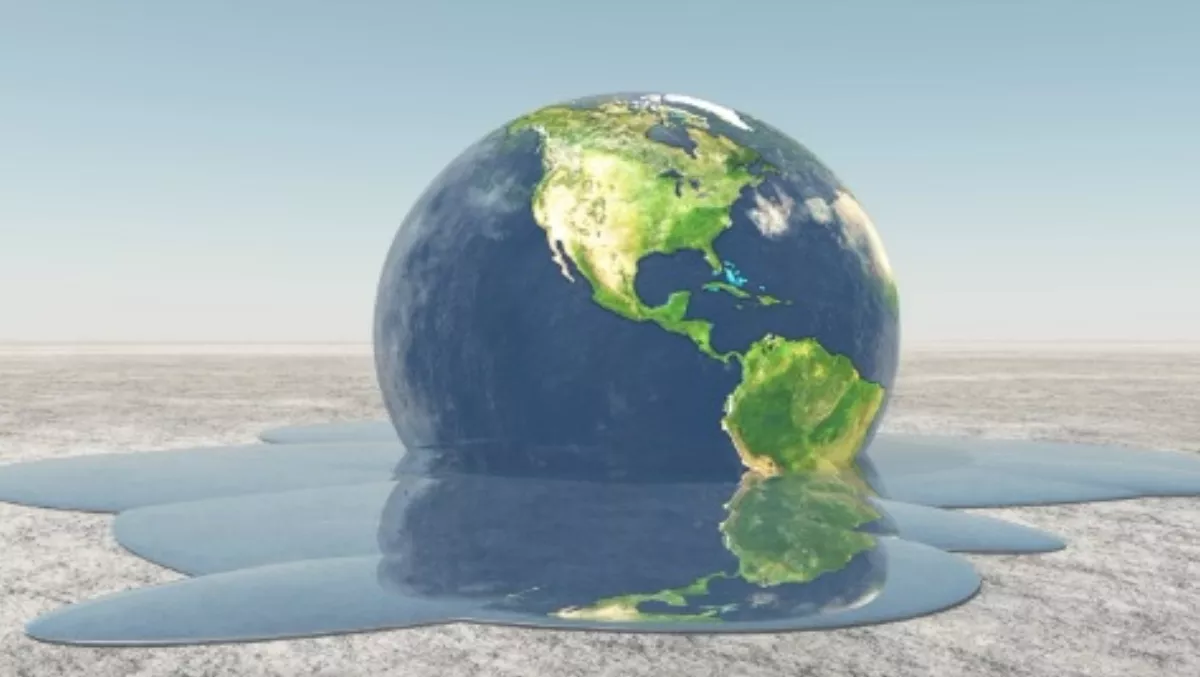 Software thin clients are both climate and wallet-friendly
FYI, this story is more than a year old
Organisations which continue to operate older PCs and notebooks as software thin clients can make a valuable contribution to protecting the climate and also make savings over the full life cycle of their devices. From a strategic point of view, software thin clients such as the IGEL UDC2 are the "ideal introduction" to server-based computing.
As part of a study commissioned by IGEL Technology, the Fraunhofer Institute for Environmental, Safety and Energy Technology (UMSICHT) carried out research into various different approaches for IT work stations in terms of their impact on the climate and cost effectiveness. The researchers compared new PCs and notebooks with older devices, which continue to be operated as software-based thin clients. The researchers found that over the entire life cycle of a three-year operating phase, software thin clients reduced global warming potential by up to 60%, and cut overall costs by up to 47%.
Fraunhofer UMSICHT has repeatedly researched the ecological and financial aspects of IT work stations. The latest study focused on software thin clients, i.e. existing work station computers (desktop PCs and notebooks), which are converted into logical thin clients with the help of a thin client operating system.
When directly comparing a newly acquired, modern PC with an existing one which continues to be operated as a software thin client, using an operating time of three years, the researchers ascertained that greenhouse gas emissions were around 60% lower with software thin clients. However, this alternative to acquiring new devices can also have financial benefits: based on a scenario in which 100 work stations are used, Fraunhofer UMSICHT calculates that a saving of NZ$1455 per work station is possible, which is a 47% reduction. In short, software thin clients have huge environmental and financial potential, and are also the ideal introduction to the strategically important concept of server-based computing. The software thin client solution IGEL Universal Desktop Converter 2 (UDC2) was used on the devices tested in the study.
Valuable contribution to protecting the climate
In terms of the effect on the environment, Fraunhofer UMSICHT calculated the global warming potential (GWP) for each deployment scenario, which is measured in kilograms of CO2-equivalent [kg CO2eq] and/or kg CO2e. As such, the entire life cycle is taken into account from production and manufacture to distribution, operation and recycling/disposal. The institute found that the production of the devices was responsible for a high proportion of the CO2e emissions. Conversely this means that simply continuing to use older devices as logical thin clients makes a significant contribution to protecting the climate since it prevents and/or defers the production of new devices.
If an older PC continues to be used as a software thin client instead of a new PC being purchased, emissions fall by 198.8 kg CO2e per work station, i.e. by a factor of 2.5. If, in the ideal situation, all work stations are converted into thin clients, the saving for 100 work stations would amount to 19.88 t CO2e and for a larger organization with 600 work stations to 119.3 t CO2e. For a very large company with 15,000 work stations, this would be a staggering 2,982 t CO2e.
Room for extra investment
The Fraunhofer UMSICHT study also concludes that the use of software thin clients has financial benefits. Whereas a desktop PC in the scenario with 100 work stations costs approx. NZD$3165/AU$2854, an older PC operated as a logical thin client costs approx. NZD$1670/AU$1505. In an ideal situation, based on these calculations, a company which converts all existing old devices into logical thin clients and doesn't purchase any new devices could save NZD$145,477/AU$131,160 or spend the freed-up budget on other investments.
"The study shows that software thin clients have both environmental and financial benefits compared to traditional desktop PCs", says Christian Knermann, Project Manager for the study and Team Lead for IT Services at Fraunhofer UMSICHT. "They are also an ideal and environmentally sound introduction to the strategic use of server-based computing because the company already has the old devices and no new client hardware is required. There are just moderate costs involved in purchasing and implementing the thin client software."
"Software thin clients make a real environmental contribution in several respects. As such, the pleas of many environmental associations to use products in a more sustainable way and for longer can be met and the cost savings will be very interesting for the companies involved. We think that the study should be able to highlight innovative alternatives for companies in terms of planning their IT infrastructure", says Dr. Frank Lampe, Marketing Director at IGEL Technology. "Given that we are on the cusp of a generational change in terms of desktop IT, switching or transferring using software thin clients is an attractive alternative. IGEL's Universal Desktop Converter 2 is a fully developed solution for taking full advantage of the benefits highlighted in the study."
Fraunhofer Institute for Environmental, Safety and Energy Technology (UMSICHT)
Fraunhofer UMSICHT is a pioneer in the sustainable management of energy and raw materials. The institute provides scientific findings and transfers them to companies, society and politics. UMSICHT carries out inspiring research and development for more sustainable products, processes and services with its partners. The institute achieved a turnover of EUR 38.1 million in 2014 with 559 employees. As one of 66 institutes and research units of the Fraunhofer company, the leading organization for applied research in Europe, we are connected throughout the world and promote international cooperation.
Related stories
Top stories