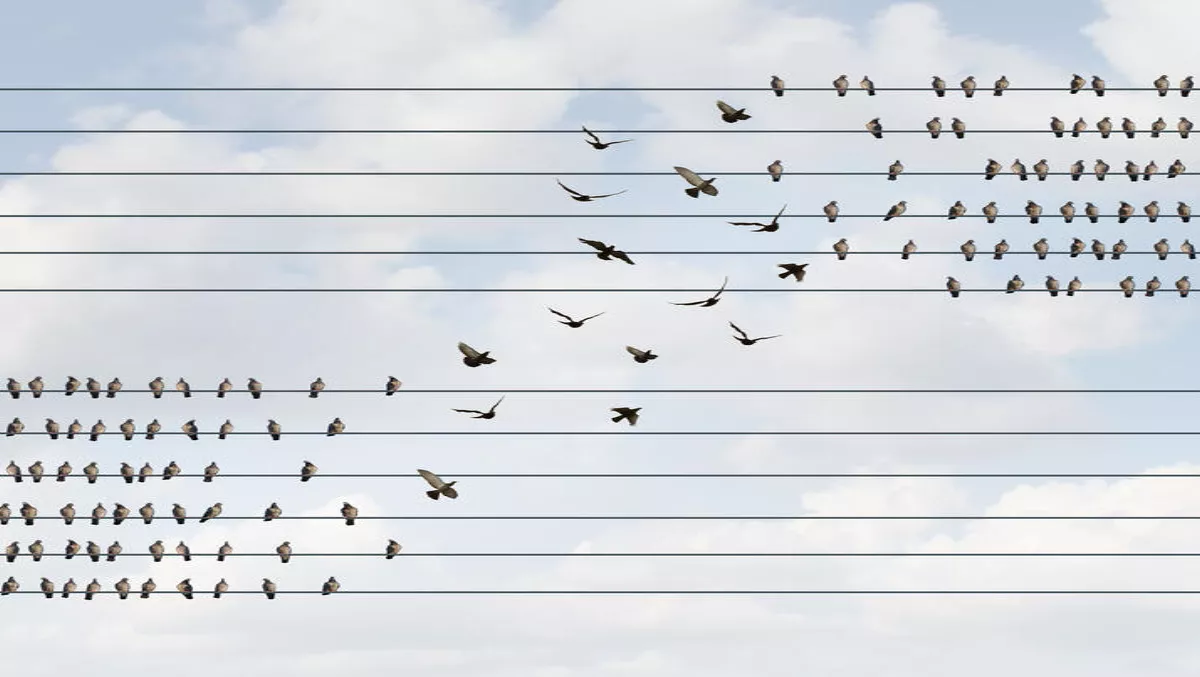 Software vendors must offer change management, survey finds
FYI, this story is more than a year old
Nitro is a software company specialising in document productivity. Founded in Melbourne, with headquarters in San Francisco, the company aims to simplify the sharing, conversion, analysis and signing of business documents.
Recently, Nitro released the results of a survey that focused on how organisations are handling change management; the reshaping of an organisation by the transition of employees and redirection of resources and other operations.
The survey indicated that change management is a top concern for IT when evaluating software partners; that strategies vary between organisations but may fall short and that organisations hold common change management goals and face common challenges.
Over 320 IT managers, directors, vice presidents and CIO's contributed to the survey that identified a severe misalignment between the way IT leaders talk about change management and the strategies in place to execute these initiatives.
Three out of four respondents stated that the vendor's level of change manage support has played a role in the decision whether to sign an agreement.
87% ranked customer support resources as an "important" factor in software vendor evaluations, including the 43% that said the offering was "critical".
Change management vary between organisations with many falling short. Organisations have the most success with user testing, with 95% saying it's an effective strategy. Meanwhile, 42% of organisations identify insufficient user training as a challenge.
37% say user training, whether led internally (19%) or managed by a vendor (18%), is ineffective in new software implementations. Whereas the most neglected strategy is user adoption tracking with one in four organisations not effectively watching this metric.
Finally, as organisations hold common change management goals they also face common challenges. User satisfaction at 71%, productivity gains at 67% and user adoption rates at 57% are the most common goals for new software implementations.
The most common hurdles are the strain on IT time and resources (67%), user resistance to change (55%) and the varying needs of multiple user groups (53%).
Almost half of the survey's participants feel software vendors have room to improve when it comes to the quality of change management resources they provide.
Steve Bower, VP of customer success and solutions at Nitro says that the goals and strategies of IT leaders regarding software change management are not always in sync.
"Our findings showed evidence of strain on IT resources alongside significant gaps in adoption and usage tracking, training, and communication, all of which hinder implementation of new software."
Bower explains that "while technology leaders may understand the importance of change management, they continue to struggle putting effective change management strategies into practice, and are ultimately missing out on better ROI from their software purchases."
There are many approaches to change management and the goal for most organisations is a common one: get users to adopt the new software and make sure they're happy with it in the long run.
One way to do that, Bower adds, is to ensure software vendors are held accountable for offering effective ongoing support.
"Nitro's Customer Success program offers a range of strategies designed to mitigate the friction that often results when users are required to adopt new software."
"By partnering with us to create a tailored change management program, our most successful customers are taking full advantage of it and seeing immediate results," Bower concludes.
Related stories
Top stories