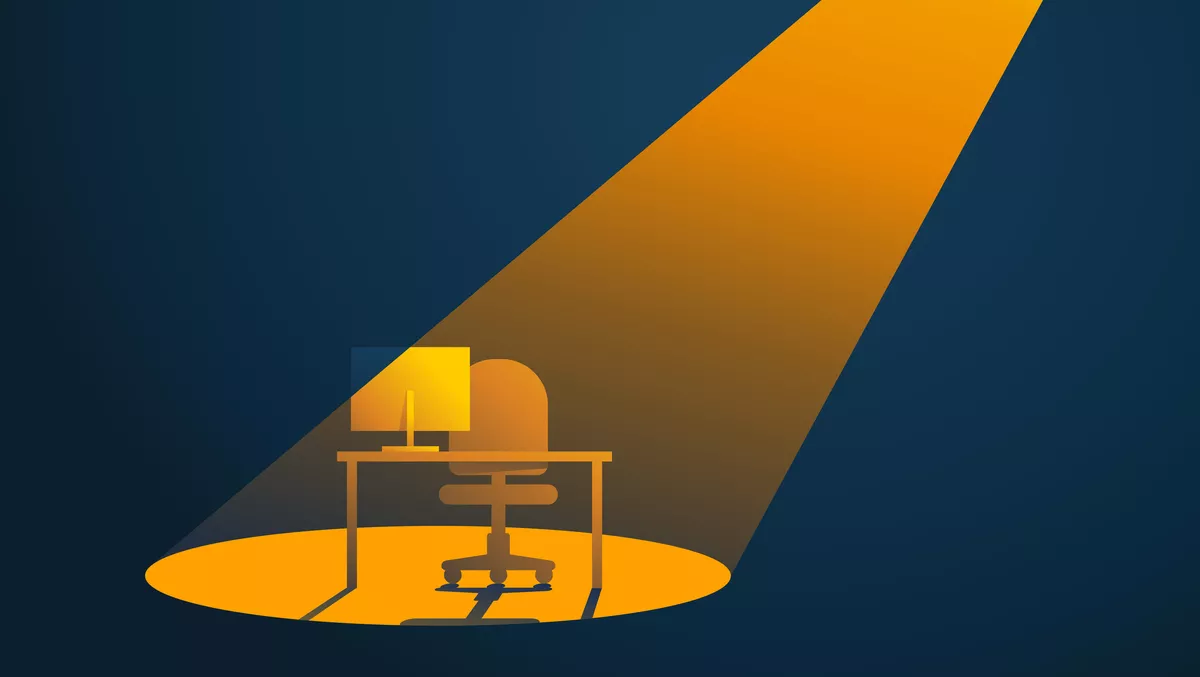 Solving talent shortages in Australian markets
Thu, 13th Jan 2022
FYI, this story is more than a year old
"Workforce, I believe, is the biggest single challenge facing the Australian economy. You will hear me talk about it until you're sick of hearing me say it, about the importance of building the skills our workforce needs."
So said Australia's Prime Minister, Scott Morrison, during his budget address in June - and many times since. He detailed a shortage of skills in critical industries as the main issue holding Australia back from stronger economic development.
The government has begun a series of initiatives to solve this skills gap. However, the underlying issue remains – without significant white-collar migration to Australia, in the short term, there are simply not enough skilled and trained professionals to fill certain industries.
For jobs in diverse areas such as teaching, mechanics, software programming and development and construction – there simply aren't enough qualified professionals to account for demand. According to a report by Hays, Australia's current most-coveted jobs are those deemed critical to project delivery or business operations, and tech and finance dominate the list of industries looking to fill these positions.
However, this list now also includes jobs that are emerging post-COVID-19, as well as other 'economy sensitive' roles that further education can't realistically keep up with: functions such as Contact Tracers, Temperature Screeners, COVID-19 Testers, Social Distancing Office Modulators.
Companies are also looking for consultants who can help them modify the interior layout of offices, restaurants, schools, and stores to facilitate social distancing. Another emerging talent trend is the need for help coordinating virtual events using videoconference technology.
Research conducted by PwC and the World Economic Forum found that closing the skills gap could lead to a US$90 billion gain for the Australian economy or 5.2 per cent of its GDP by 2030. Conversely, failing to close the gap could cost the country US$587.56 billion worth of unrealised economic output – all due directly to talent shortages. This equates to approximately a quarter of Australia's potential growth over the next decade.
This issue is compounded by the fact that – for the first time since 1916 – Australia's population shrank last year. Fewer migrants coupled with an ageing population seem to be weighing heavily on the economy. Breaking this information down, it becomes apparent that demand is outstripping supply in the labour force and cannot account for the total addressable market. Despite this, a relatively buoyant economy and technologically advanced industries are creating demand, despite this scarcity of talent.
The Australian government, as well as various state governments, have begun the process of addressing this issue, but the way ahead is long and difficult. Initiatives such as encouraging regionalisation are a strong start – effectively activating talent pools in new areas. However, this also introduces the potential problem of changing standard work practices, as many organisations simply won't consider hiring remotely.
The pandemic has undoubtedly broken down many barriers though, and it is now evident that remote and hybrid work models are being increasingly embraced. According to the Dell Technologies Remote Work Readiness Index, for example, 84 per cent of respondents in APAC felt prepared for long-term remote work. Further to this, according to Deloitte, a potential 50 million jobs could switch to remote work across the ASEAN-6 countries.
This leads to the inevitable conclusion that individuals and organisations are beginning to embrace a more flexible working model. As a result, the old borders between work and home, city and country, or even local and international workforces are breaking down.
The Australian government is also supporting this drive to find talent by setting up initiatives such as The Australian Global Talent Program - essentially encouraging talented individuals to consider emigration to our shores. The end goal is to attract "high-value, marquee businesses and exceptionally talented individuals to Australia along with their ideas, networks, and capital."
Since the current pandemic, business conditions limit or inhibit travel TO Australia, and companies are beginning to embrace remote work, it makes just as much sense to consider 'borderless talent' as another viable means of solving these challenges. Essentially, if a skilled migrant workforce cannot arrive on these shores to help sustain business growth and productivity, then it is perfectly feasible to find that talent in other jurisdictions.
Further to this, in a recent survey by CFO Research of Industry Dive and Globalization Partners, 94 per cent of polled APAC executives said they were planning an expansion into new countries as part of their long-term growth strategy. Combining the need for skilled workforces to sustain the Australian economy with longer-term export growth points to a real need for breaking down barriers and considering borderless talent.
This in itself has been a problem in the past. Hiring remotely involved finding suitable talent with the required skillsets, then onboarding them in a compliant fashion – which meant managing tax, payroll, insurance and other employment legalities in that particular region. This was often a time-consuming process, which placed a significant roadblock in front of an expanding organisation, or indeed stopped it altogether.
A global employer of record platform effectively counteracts this issue. Rather than onboarding talent directly to the company – with all payroll, insurance, taxes and legalities considered for that jurisdiction and all risk assumed by the organisation - it enables companies to employ talent in a new country on their behalf, fully compliant with all local laws and regulations.
Without this, companies searching for international talent will not be able to grow as quickly as they need to and therefore in the longer term, will not employ as many people as they otherwise might.
With the global acceptance of remote work, company leadership must lose the fear of hiring internationally and practice the agility that is so often spoken of but not always delivered. With real foresight, finding the right talent in regional areas or new jurisdictions will lead to stronger local companies, local jobs growth and a buoyant economy. Right now is the perfect time to cast a wider net and find the quality global talent needed to drive forward.