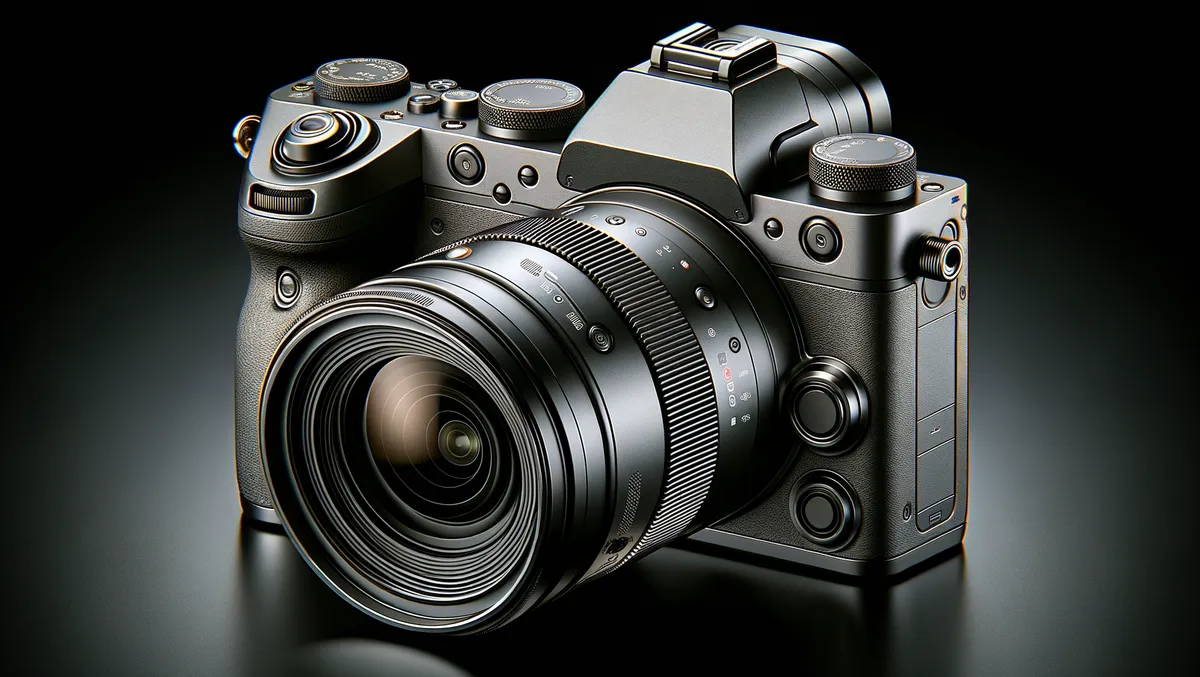 Sony unveils Alpha 9 III with the world's first global shutter sensor
Mon, 13th Nov 2023
By Kaleah Salmon, Journalist
Sony has released a revolutionary new camera, the Alpha 9 III, which boasts the world's first full-frame global shutter image sensor. This groundbreaking feature has the potential to revolutionise the photography arena, as the Alpha 9 III opens up an exciting new world of possibilities for professional photographers.
The global shutter full-frame image sensor allows the camera to shoot at burst speeds of up to 120 frames per second without distortion or blackout. This feature has been enhanced by Sony's most advanced autofocus system, featuring AI autofocus, delivering up to 120 times AF/AE focus calculations per second. This is in addition to the camera's ability to sync flash at all shooting speeds.
This high-tech camera offers a new dimension in still image performance, coupled with an advanced video performance that is distortion-free. Designed with the needs of professional photographers in mind, the camera offers high-speed workflow solutions and scalability to support the fast delivery of images.
In addition to the global shutter image sensor, the Alpha 9 III is equipped with a newly developed full-frame stacked CMOS image sensor with approximately 24.6 effective megapixels and built-in memory. When paired with BIONZ XR, Sony's latest image processing engine, the camera achieves blackout-free continuous shooting speed with AF/AE tracking of up to approximately 120 frames per second.
The AI recognises a wide variety of subjects with high precision, significantly improving human eye recognition performance with real-time recognition autofocus and real-time tracking that automatically identifies, tracks, and focuses on the eyes of a specified subject.
Breaking away from the constraints of conventional mechanical shutter image sensors, the Alpha 9 III achieves a maximum shutter speed of 1/80000 second (1/16000 second during continuous shooting). This allows for high-speed capturing without any distortion. When used alongside a compatible Sony flash, it is possible to synchronise the flash and capture images at all shutter speeds up to 1/80000 second.
The Alpha 9 III also includes video performance advantages. The global shutter image sensor offers distortion-free video recording, which lightens the load on video creators. The camera is the first in the Alpha series to record 4K 120p high-frame-rate video without cropping, allowing the user to capture the intended angle of view. Moreover, it's possible to shoot high-resolution 4K 60p videos with 6K oversampling.
The camera also places a strong emphasis on operability and reliability for professionals. The grip has been ergonomically designed for easy handling, even with prolonged use or when extension lenses are attached. The VG-C5 vertical grip (sold separately) offers the same operational comfort when shooting horizontally.
Introducing new operational enhancements and utilities, the Alpha 9 III includes a playback image filter for efficiently selecting a large volume of images using high-speed continuous shooting.
The Alpha 9 III camera will be available in Australia from the first quarter of 2024, retailing at AUD $10,499.00. The VG-C5 vertical grip will also be available in Australia from Q1 of 2024.