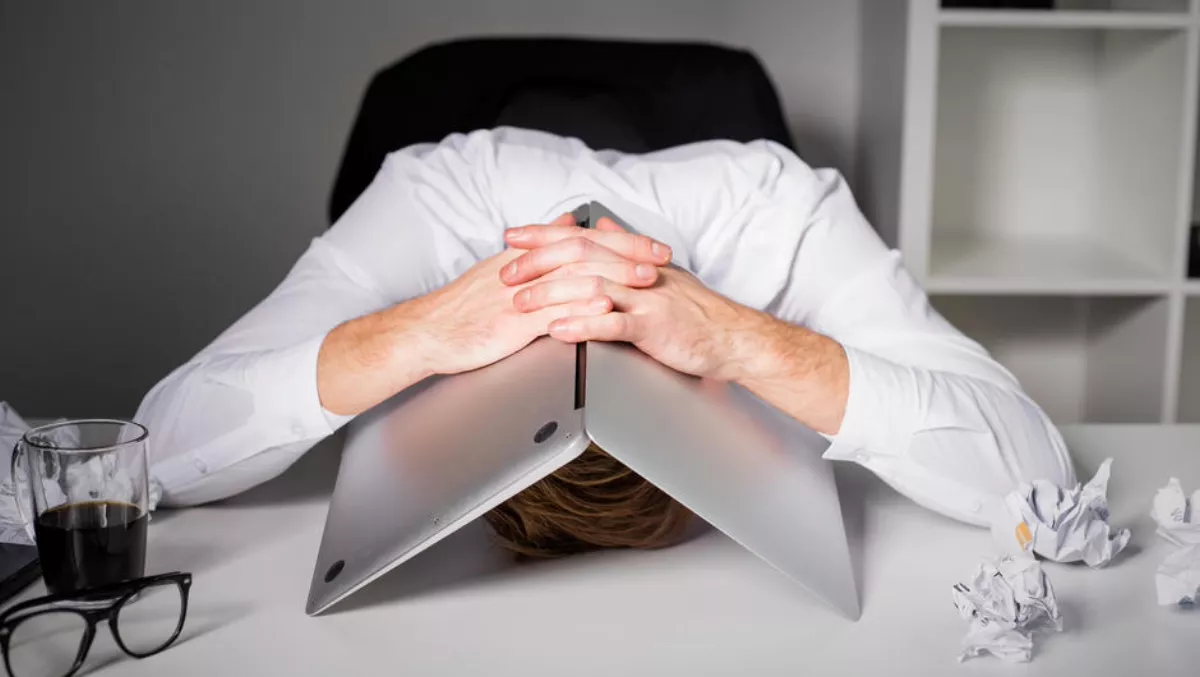 The state of the nation: Government websites fail to serve citizens
FYI, this story is more than a year old
Government websites provide critical services and vital information for the vast majority of Australians.
However, a recent report commissioned by The Accessibility Centre found the majority of government websites are underperforming, with the best site scoring 4.6 out of 10 - a failing grade. Furthermore, 66% of documents failed an accessibility check.
Given the importance of these documents for essential health, welfare and taxation services, this is an especially problematic issue.
Frictionless design, whereby websites are so easy to use they do not require training or certain digital capabilities, and widespread accessibility are key to the success of government websites and creating meaningful value for its customers – i.e. all Australians.
Accessibility
The government has a responsibility to maintain accessible information and services to all citizens given the impact of such information on people's lives and the essential nature of the services provided. Unfortunately, the report highlighted that all government sites scored poorly for functionality, with the most common error being lost files.
Governments should understand the numerous benefits of well-functioning websites. For example, websites with easy-to-find information and intuitive search functions can reduce the number of phone enquiries and, consequently, staffing costs required to manage, track, and monitor the calls.
Strategically designed websites that are developed from the customers' perspective with information that is easy to find, understand and use, also enable people with physical disabilities, to interact with government organisations remotely, reducing the need to travel to a physical location.
Flexibility
Websites cannot simply be designed and left. With protocols and regulations constantly changing, as well as software updates, website designers and developers need to be pragmatic and responsive in their approach to design.
Flexibility is key to a successful government website, with designers needing to understand that the website should be adaptable as users begin to interact with the site and highlight issues.
For example, the website structure and responsive features may need to be adjusted if the website is not scaling to accommodate a new range of mobile devices.
Also, it is paramount that information and content are regularly updated, with all links taking the user to the appropriate content.
It is more cost effective to have personnel constantly maintaining the website to the highest standard, than to either answer under queries regarding functionality problems or redesign the website from scratch.
The risk
User frustration with poor website experiences will reflect poorly on the government, regardless of the efforts being made internally.
Users will become resentful, highlighting the waste of taxpayers' money towards resources that do not provide the necessary services. It also reflects poorly on rhetoric surrounding 'innovation' and 'technology,' which have been repeatedly highlighted as areas of investment.
The goal may seem far-fetched, but Gov.uk provides an excellent example of high quality user experience. The site is highly awarded as an accessible and easy-to-navigate site, despite holding a range of highly complex information.
For many Australians, websites are the first point of contact when looking for contact or other information about the government.
The faster government organisations can recognise the value of this platform as a form of potentially highly valuable communications and engagement, the better their rapport and level of trust will become.
Liz McLean, CEO of Butterfly, has extensive experience in digital strategy, particularly in technical concept development, process improvementand digital asset consulting. Liz has led Butterfly's growth and success for threeyears and was COO of Butterfly for four years prior to becoming CEO.