Study finds huge disconnect between managers and employees
Mon, 12th Jul 2021
FYI, this story is more than a year old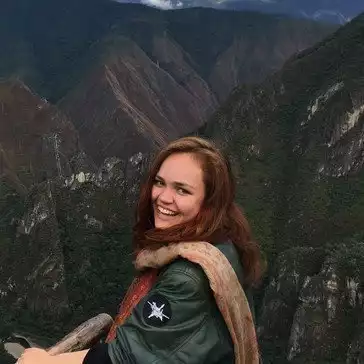 By Catherine Knowles, Journalist
Australian managers are disconnected from the realities employees are facing in 2021, according to a new study commissioned by Achievers.
In fact, the study finds that Australia's managers consistently overrate both their own and their organisations' efficacy at engaging and recognising the value of employees.
The study identified a sizable disconnect between what managers think is occurring in their workplaces and how employees actually feel, particularly when it comes to how engaged employees feel in their work and whether they feel suitably recognised and rewarded for their efforts.
Overall, only 14% of employees surveyed strongly agree they feel engaged in their overall work experience, whereas managers think the proportion is 26%.
Similarly, only 12% of employees feel strongly that they are appropriately recognised at work, where managers think 22% of employees identify as such. More than twice as many Australian employees (25%) as management (12%) say they are dissatisfied with their workplace as a result.
This highlights a significant challenge facing managers that fail to act to close the gap between their own versus their employees perceptions and expectations, the researchers state.
According to the research, when employees are disengaged it saps their motivation, productivity and job satisfaction. They aren't as committed to the corporate culture and its goals and this is reflected in the quality of their work. Ultimately, it acts as a handbrake to business performance and growth.
The researchers state that employees need a voice and managers need to hear and act on it. Engagement and recognition can be improved through key interactions between managers and employees, for instance at onboarding, during team meetings, and in regular check-in sessions.
The study identified key trends in each of these areas.
When it comes to onboarding, managers rate their process for new employees considerably more favourably than the employees that undergo it. Only 9% of employees surveyed feel strongly engaged during the onboarding process, far less than the 24% of employees that managers think emerge from the process thinking that.
In addition, 11% of employees strongly agree they were suitably engaged in the onboarding process, compared to the 26% of employees that managers think would say that.
Management also overstates how well employees are recognised for their skills and value during the onboarding process. Only 10% of employees strongly agree their skills were recognised at onboarding, whereas managers think 23% of employees would say that.
Team meetings are an important collaborative process in the workplace, one where employees want to feel engaged and that their contributions are appropriately valued.
However, the study found that one quarter of Australian employees say they do not feel engaged in team meetings. Managers think only 9% of employees would identify as such.
In addition, half as many employees as managers think employees emerge from team meetings believing they were suitably engaged. The disconnect is even wider when it comes to recognising the skills and contributions of employees during team meetings.
Only 9% of employees strongly agree they are recognised appropriately during meetings, compared to 25% of employees that managers think strongly agree on that front.
Finally, when considering regular check-ins, one-in-five (20%) of employees surveyed say they don't feel properly engaged during managerial check-ins, a figure managers believe is only 9%.
Only 13% of employees leave a check-in meeting strongly satisfied; managers think twice as many employees do. Only 14% of employees leave a check-in meeting strongly satisfied with the recognition they received; managers think 24% of employees leave check-ins in that state of mind.
Achievers managing director APAC Matt Seadon says, "Managers are misreading engagement levels across organisations by some pretty significant multipliers.
"As a manager, you may think you're doing a good job, but our research is demonstrating that there's a disconnect between what you think and what your employees are feeling.
"The disconnect validates the need to better measure engagement, improve voice-of-employee and get real actionable insights about your team that you can recognise and appropriately reward.