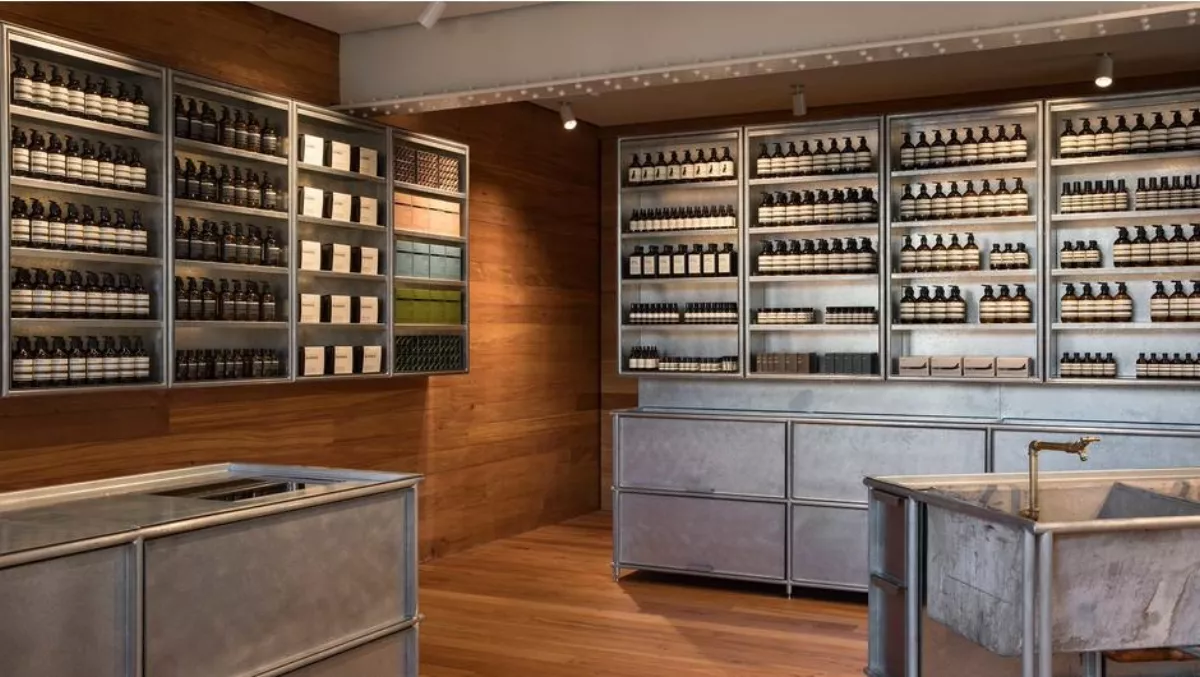 SuiteWorld 2018: Aesop on going global and the importance of localisation
Fri, 4th May 2018
FYI, this story is more than a year old
After a busy three days, SuiteWorld has come to a close but the best was saved for last, with Australia's very own Aesop taking to the stage to discuss its global expansion.
But first, Jason Maynard from Netsuite kicked off the day by interviewing Earvin "Magic" Johnson Jr.
The retired American professional basketball player and president of basketball operations at the NBA Los Angeles Lakers said his top tip for businesses, and one of the most important, is to do a SWOT analysis of your business twice yearly.
For those that don't know, SWOT stands for strengths, weaknesses, opportunities, and threats and is a strategic planning technique used by businesses to identify its internal strengths and weaknesses, as well as its external opportunities and threats related to business.
Next to join the stage was Annexa's very own customer, Aesop, with Aesop CIO Troy Smith speaking with Jason about the company's NetSuite journey.
With roughly 320 Aesop retail stores spread across 70 cities around the world, Aesop was asked how they maintain brand integrity as they expand into different locations.
"We don't want to focus on backend systems and stuff that doesn't impact the customer," said Troy.
"We want the rollout of NetSuite across the organisation to be smooth and very easy so we can focus on what matters, which is our customers and getting our stores right.
Troy said Aesop has a core model of NetSuite that is rolled out and as the company goes into a new market, it gets localised to that specific market.
"We have NetSuite deployed in 7 languages, 24 Countries, and 25 different currencies.
Troy was asked about the biggest challenges faced as a company going global and what other companies should know before expanding globally.
His response was that localisation is difficult in countries such as Japan, Korea or Italy.
"To be able to have a platform where the compliance or security issues are already handled for us, or we don't have to worry about the infrastructure, it makes the deployments really quick, scalable and easy.
Troy said that from a cultural perspective, having the multi-language functionality was incredibly helpful as Aesop couldn't have deployed the system in Japan, in English.
Jason brought the interview to a close by asking Troy what the biggest lesson is that he's learned. His response was to limit the company's global core model, which led him to discuss Aesop's partnership with Annexa.
"We tried to keep the core model tight and consistent around the globe so that when we rolled it out all we had to worry about was localisations and adapting it for any market requirements that we needed.
"We used a partner along the way called Annexa who are also based in Melbourne Australia, and they helped us with our rollouts in Australia, Asia and America," he said.
The past four days have been an inspiring display of how different companies have successfully taken their business global.
It's exciting to recognise that Annexa has assisted in the process and we can't wait to see where our customers will be in the next 12 months.