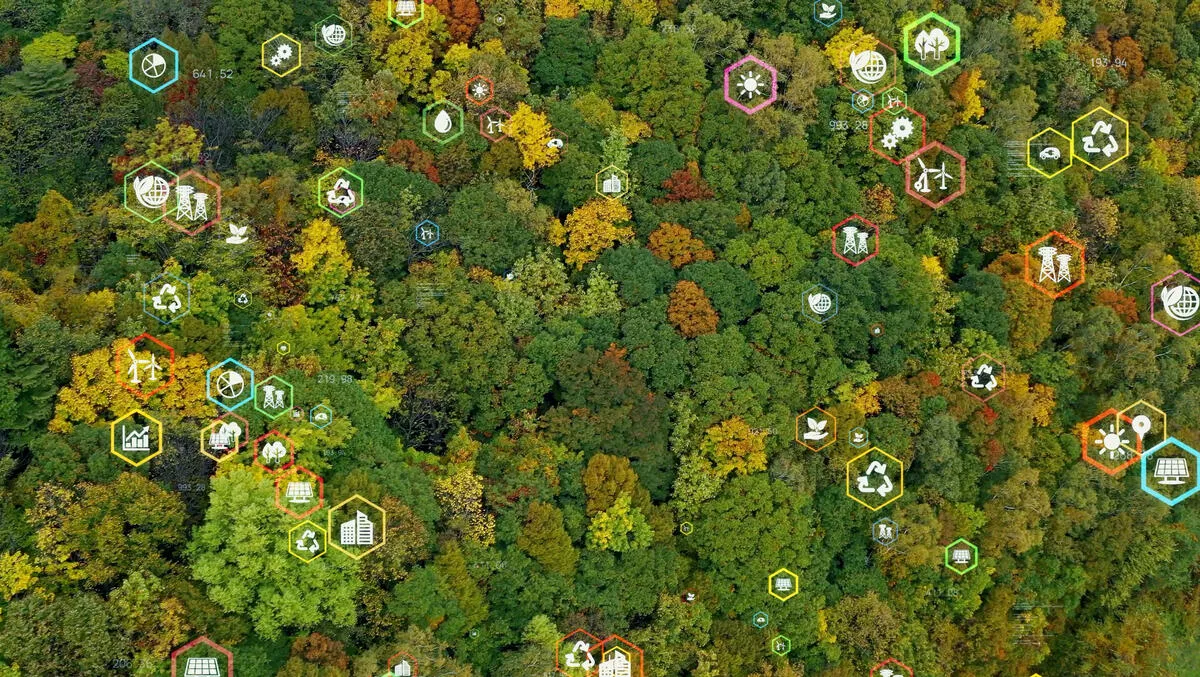 Sustainability and the corporate carbon footprint challenge
FYI, this story is more than a year old
The global climate crisis is growing in urgency, and the spotlight is on corporations to take responsibility for their environmental impact. The UN's Intergovernmental Panel on Climate Change (IPCC) shared its Climate Report earlier this month, stating it's 'unequivocal that human influence has warmed the atmosphere, ocean and land'.
Governments around the world have committed to a carbon-neutral future through the Paris Climate Agreement. This commitment will inevitably require businesses to focus on climate change. Indeed, investors and consumers are already putting pressure on businesses large and small to embark on their carbon reduction journeys.
There is also significant pressure for enterprises to look beyond traditional climate change measures to achieve sustainability. The UN's seventeen Sustainable Development Goals (SDGs), or the ESG (Environmental, Social, Governance) framework, provides guidance on defining and tracking sustainability.
This is a daunting topic, and the first steps can be overwhelming. So, it is quite reasonable to ask: Where do I start?
Start with carbon footprint reduction. Measuring carbon footprint is not easy, but quantifying and reducing it is a worthwhile investment and a great first step.
At Infosys, we have found that examining the problem through the following four lenses can help assess and kick-start an organisation's carbon reduction program.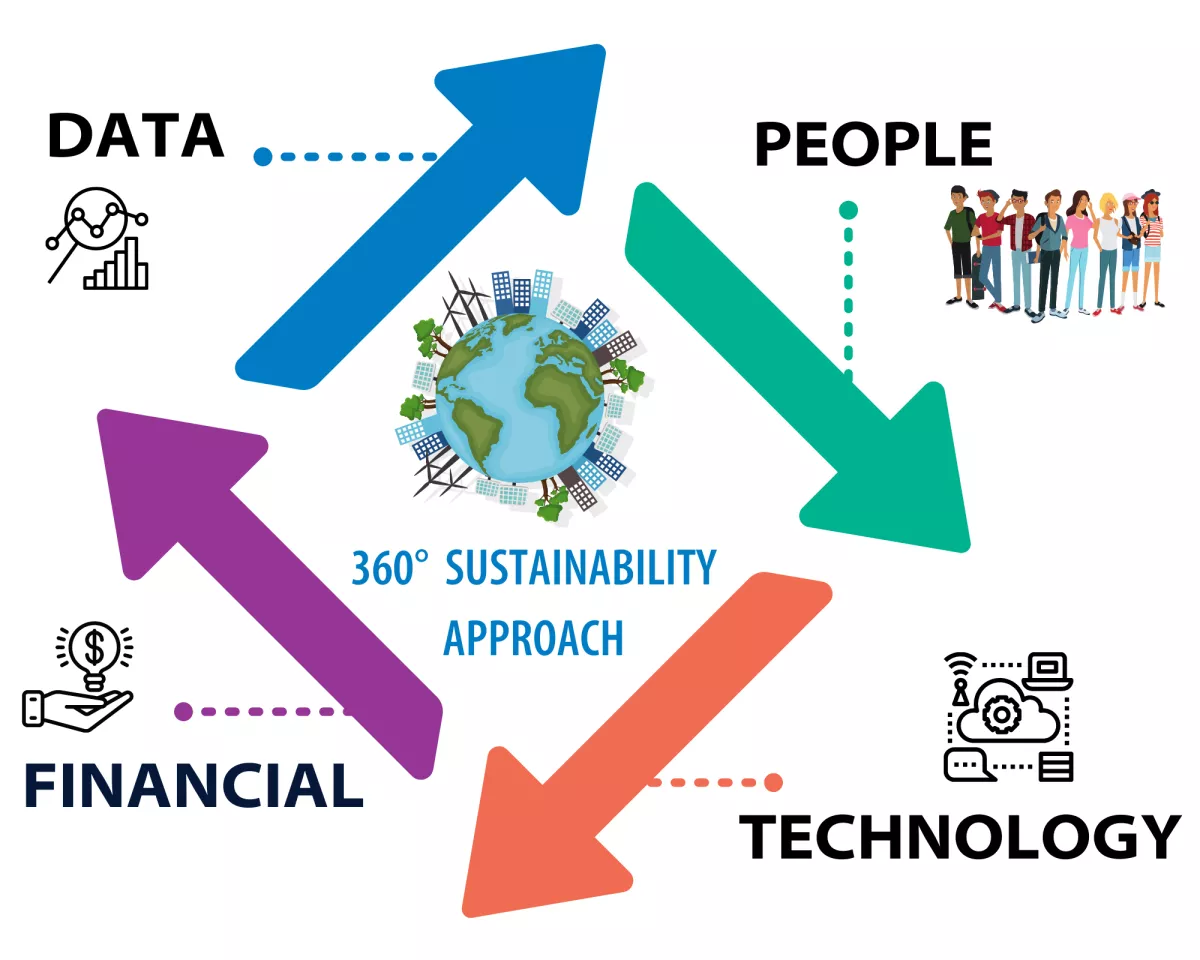 Data lens
Collecting data is a crucial first step in an organisation's assessment of where it stands regarding environmental metrics like energy, water, emissions and waste. Infosys's first step was to collect and measure environmental metrics across the business.
Utilising networks of connected sensors, Infosys was able to measure important indicators and track energy usage, water consumption, data center temperature, air conditioning chiller and emissions across the business. These efforts have resulted in a 55% reduction in per capita electricity consumption and a 64% reduction in per capita water consumption compared to the 2008 baseline.
Data is critical for accurately diagnosing the organisation's current position and establishing a basis for defining its strategy for carbon reduction.
Technology lens
Engineering, operational and information technologies play a critical role in assisting and reducing the carbon footprint of an organisation. Digital technologies such as IoT and Machine learning/ Artificial Intelligence systems bring the process of data gathering, analysis and automation together, resulting in significant cost reductions, improved efficiencies and lower carbon emissions. This is achieved through efficient use of assets and predictive maintenance.
An interesting example can be found in the mining sector, where the heavy-duty trucks and equipment running on fossil fuels while moving the ore is a major contributor of carbon emissions. Hence electrification of these heavy-duty trucks is being planned to reduce carbon emissions by more than 30% without compromising operational performance and safety. The electrification strategy includes use of battery technologies and overhead electricity delivery systems. Digital technology plays an important role in improving the efficiencies of these operational technologies of electrification.
Financial lens
Many business leaders assume sustainability will bring a cost burden. That doesn't have to be the reality. Environmental sustainability is a story of efficiency — using as little energy, water, and material as possible, eliminating waste, and keeping products in use for as long as possible. Most of these changes, when realised, will have a positive impact on the bottom line.
To achieve these benefits, environmental and financial sustainability must be considered in tandem. For example, standard carbon reporting can be factored into the financial reporting framework, helping teams see the impact of carbon footprints with a financial lens.
At the World Economic Forum's Davos Agenda earlier this year, Larry Fink, the founder and CEO of the world's largest asset manager Blackrock, noted an increasing gap in business valuations between those that take climate change seriously and those companies that do not. The company itself announced in January 2020 that it would put sustainability at the heart of its investments and divest from fossil fuel companies.
People lens
For sustainability initiatives to have an impact, internal stakeholders must commit to including environmental goals and targets into established company reporting. Success is achieved only when everyone in the company manages sustainability initiatives in the same way as other organisational imperatives.
Many successful firms now have chief sustainability officers to focus on aligning all capital expenditure with broader environmental goals.
The road to sustainability is not straightforward, and the world is on a learning curve. This will necessitate periods of re-evaluation, testing and revising. But by examining opportunities through all four lenses, decisions can be made quickly with a clear picture of costs, benefits and trade-offs.
Climate change remains one of the most pressing global problems of our time — within this challenge lies an opportunity to evolve how enterprises operate at every level. By investing in the rapid advancement of digital technology, businesses can find new ways to get ahead of the competition and create impactful social change.