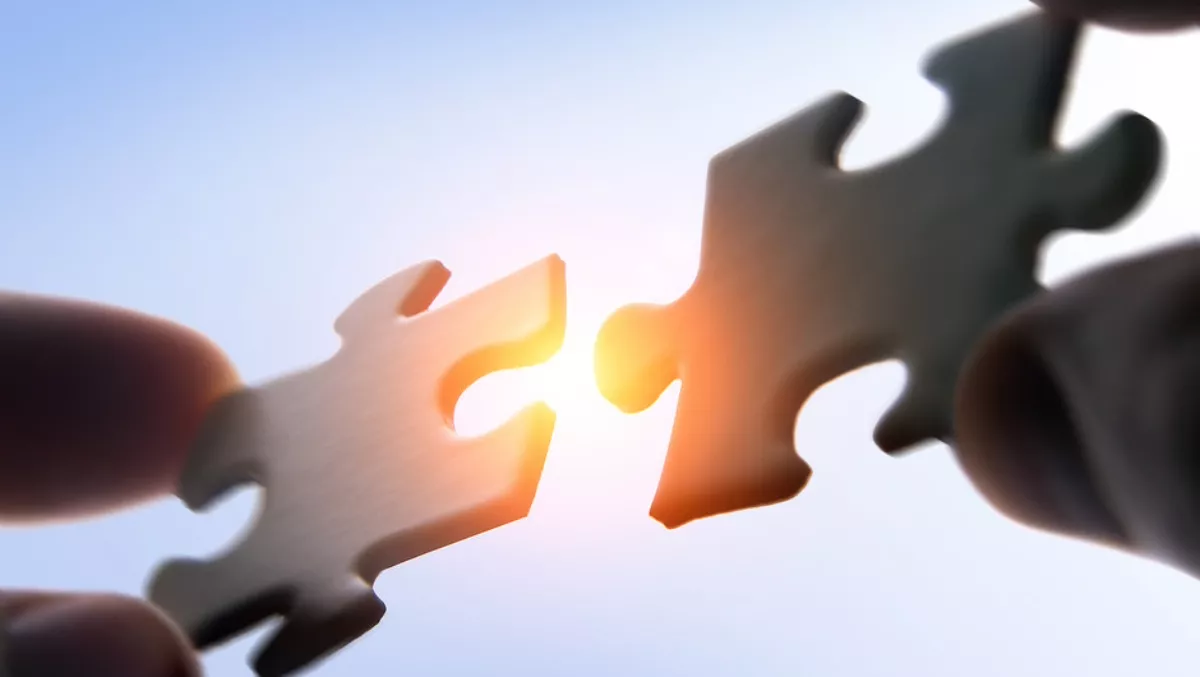 Symantec, Ixia combine efforts to secure hybrid networks
Tue, 14th May 2019
FYI, this story is more than a year old
Symantec and Ixia are combining their efforts to better secure hybrid networks from issues such as visibility gaps and access to cloud networks at the packet level.
Ixia's CloudLens and Symantec Security Analytics now feature complete integration, which allows Symantec customers to gain real-time visibility into their hybrid cloud environments.
According to the two companies, enterprise resources are migrating to cloud, but there is often a visibility gap for cloud assets.
Ixia Solutions Group vice president of alliances Scott Westlake adds that enterprises need to secure their data, but that can be a challenge in complex hybrid networks.
The explosion of cloud services adoption and more cloud services have contributed to complexity and risk. They add that enterprise SOC teams need packet-level access to cloud access to make sure the hybrid network environment is secure.
"Today's enterprises have assets in a mix of environments including on premises and in the public cloud. This hybrid environment can make security and threat remediation more complex," explains Symantec product manager Bryan Cardoza.
"This integration will provide joint customers with full packet-level access to cloud workload traffic for greater visibility in hybrid environments across the network and cloud. Security Analytics can then record and enrich all traffic to enable comprehensive incident response and forensics.
An important component of Symantec's Integrated Cyber Defense solutions, Symantec Security Analytics works with Ixia's CloudLens and Vision ONE for seamless traffic visibility across hybrid networks. In physical networks, Ixia's Vision One network packet broker aggregates, processes, and feeds traffic from multiple access points to Symantec Security Analytics appliances.
In cloud environments, Ixia's CloudLens visibility agents send traffic to Symantec's Virtual Appliances deployed in public cloud environments. Traffic from physical and virtual appliances is then analysed and results delivered via an aggregated view within Security Analytics.
"As part of our Integrated Cyber Defense Platform strategy, Symantec is working closely with Ixia, a valued partner, to develop a visibility architecture that will add tremendous value for our customers," adds Symantec vice president of business development, Peter Doggart.
"The integration between Ixia and Security Analytics provides SOC admins with visibility into cloud workload traffic to determine the source and scope of a sophisticated threat or attack when it extends to their cloud environment.
The integrated solution provides:
• Access to all packet data from physical and virtual networks and public clouds (fully-enriched metadata, and complete packet detail) for complete visibility and evidence reconstruction across hybrid networks
• Long-term retention for retrospective analysis and correlated event creation to detect threats that emerge over time as well as an impact analysis
• Continuous, automated threat detection and analysis in real-time enabling analysts to sift through large volumes of data quickly for proactive threat hunting
• Community-scaled threat intelligence and analysis creating a feedback loop to eliminate noise
• Rapid access to full packets for comprehensive forensic investigation and reduction of attacker dwell time
• Automatic scaling in the cloud as cloud data assets change.